---
About ILUNO
New Intensive English (ILUNO) students collaborate with program instructors to evaluate their English ability and select language classes at one of five levels – beginning to advanced.
Experienced instructors teach reading and vocabulary, grammar and writing, listening, pronunciation, TOEFL preparation, and critical-thinking skills. Instructors are available daily to meet with students to discuss their class work, language skills, and future academic plans.
Learn more about the admissions process for ILUNO at How to Apply.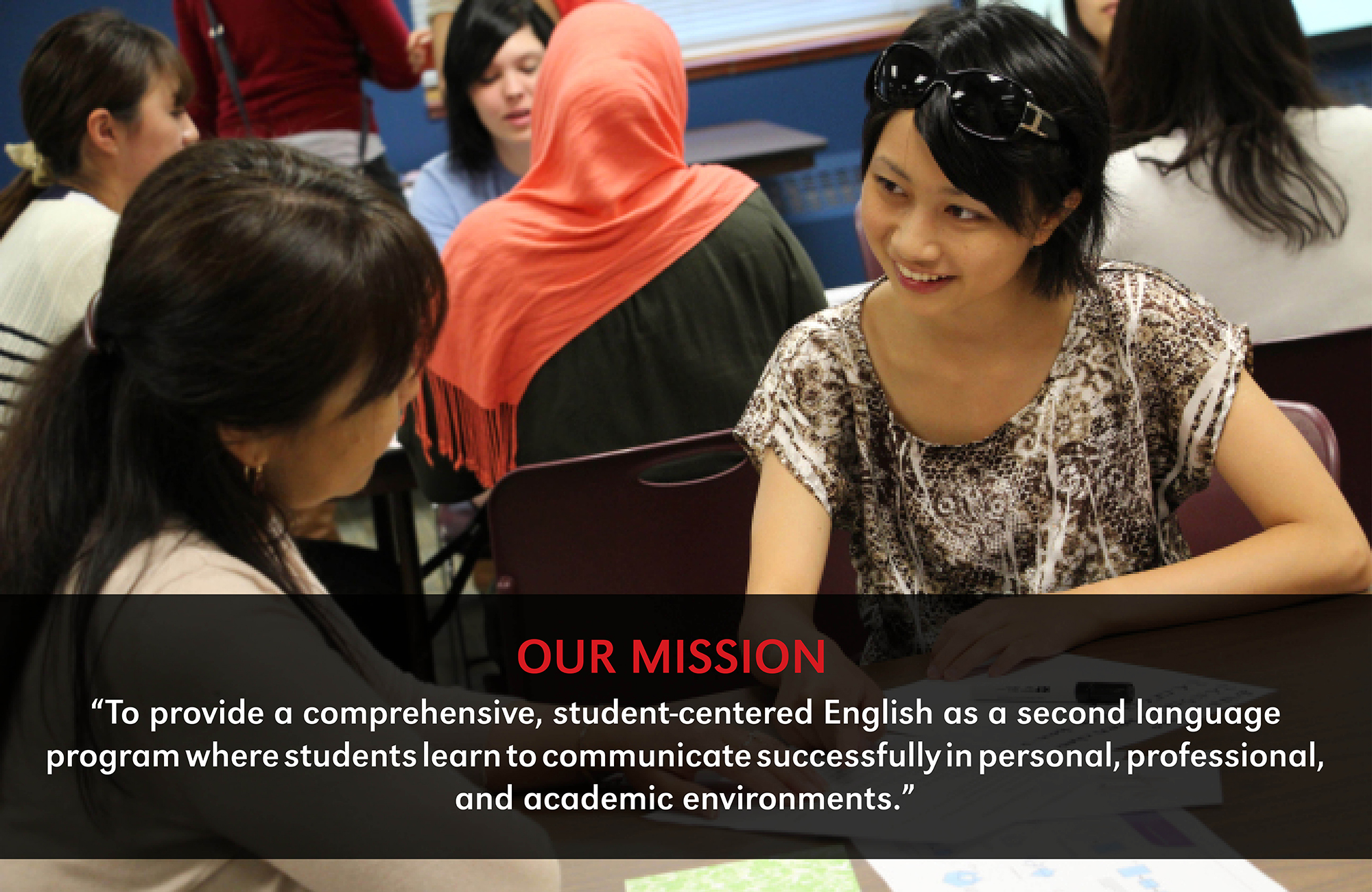 The Bridge Program allows most undergraduate students with TOEFL scores of 48 or higher to take university coursework along with English as a Second Language classes.
The Advantage Track is offered to students who want to take undergraduate courses at UNO without taking the TOEFL.
Many ILUNO students, while lacking English proficiency, are otherwise qualified for undergraduate or graduate coursework. These students may receive Conditional Admission into academic programs at UNO. They know in advance that they can begin studies in a degree program immediately after completing ILUNO.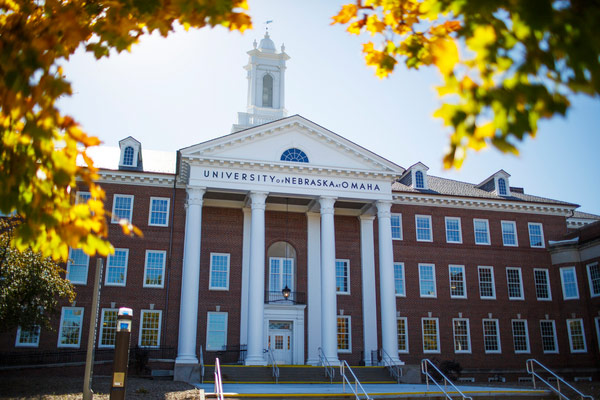 Serving the Community
ILUNO's Service Learning class is an experiential form of learning that allows students to practice speaking and listening as they participate in civic engagement. Students learn new vocabulary and about volunteerism, meet members of the local community and are productive in the community. In-class assignments include research, presentations and reflection activities that provoke insight into what they have learned in the class. Service Learning partners with several local public schools and non-profit organizations, giving students an opportunity to experience philanthropy and explore American culture. Access the Service Learning website for more photos and videos.
Also, read more about campus and community activities, as well as housing options on the Housing, Campus and Community page.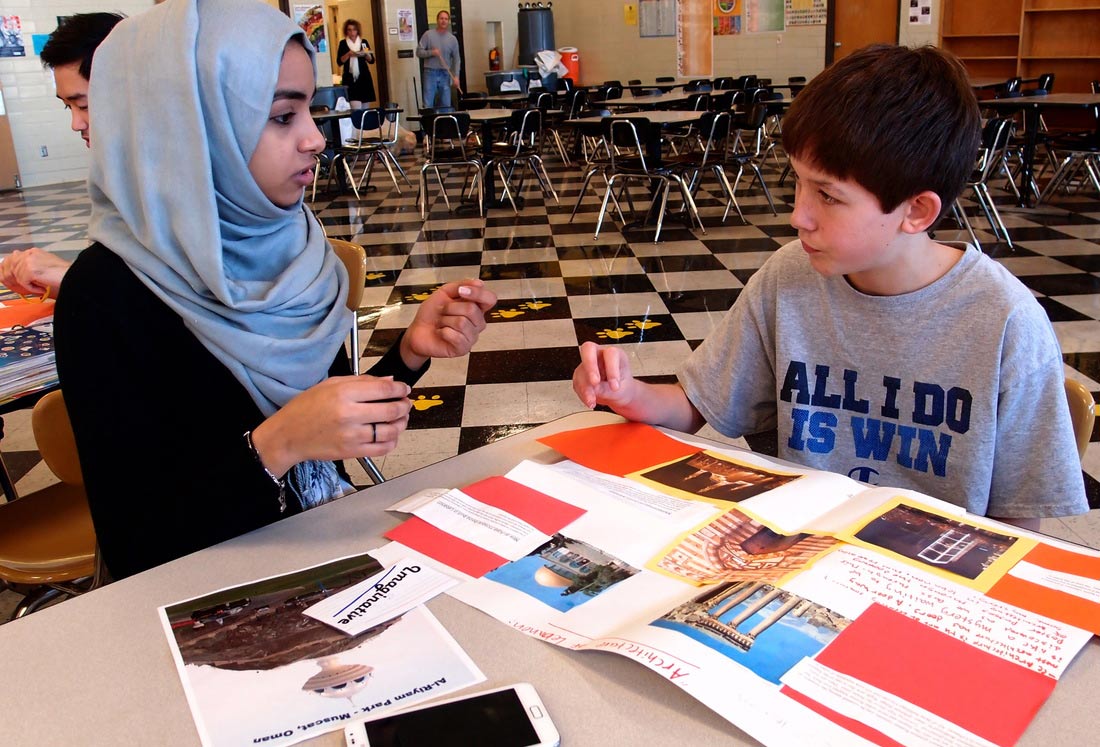 ILUNO

Student Services
ILUNO students receive personalized assistance and orientation services from a dedicated team of international student advisors.  Advisors can be met by appointment or during walk-in hours to provide immigration assistance, coordinate academic plans, arrange housing, and  help provide appropriate health, counseling, or legal referrals.  Any question or concern is welcome and students can also get tips on safe travel, good restaurants, and other out-of-the classroom advice.
Advisors organize or promote many social events and volunteer opportunities, helping ILUNO students feel at home—on campus and in the community.  Students enjoy:
Field trips to Omaha's Henry

Doorly

Zoo and local museums
Field trips through rural Nebraska
Bi-monthly Conversation and Culture events
Elementary school visits
Picnics in nearby Elmwood Park or other local parks
Soccer and Hockey games
Musical concerts
International Cultural Events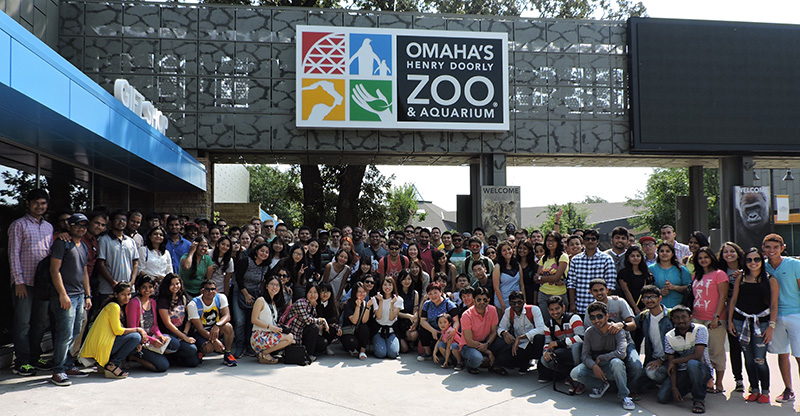 New ILUNO Students
Make sure you read the information on Getting Started in ILUNO. If you have any questions, call 1.402.554.2293 or stop by Arts & Sciences Hall 241 to make an appointment.
Orientation Schedules
Download schedules for upcoming orientations
Attendance
Attending class is important for language learning and academic advancement. Missing many classes may result in dismissal from ILUNO, complicating a student's immigration status and financial aid. Please review the following attendance policy. Contact your advisor if you have questions or if you have problems that cause you to miss classes.
To read the ILUNO Attendance Policy, click on your language below: