Marion Marsh Brown Writers Lecture Series
About the Series
UPDATE | MARCH 29, 2022
The fifth annual Marion Marsh Brown Writers Lecture Series, featuring best-selling author David Baldacci, has been postponed until Fall 2022 or Spring 2023. Additional information will be shared once it is available.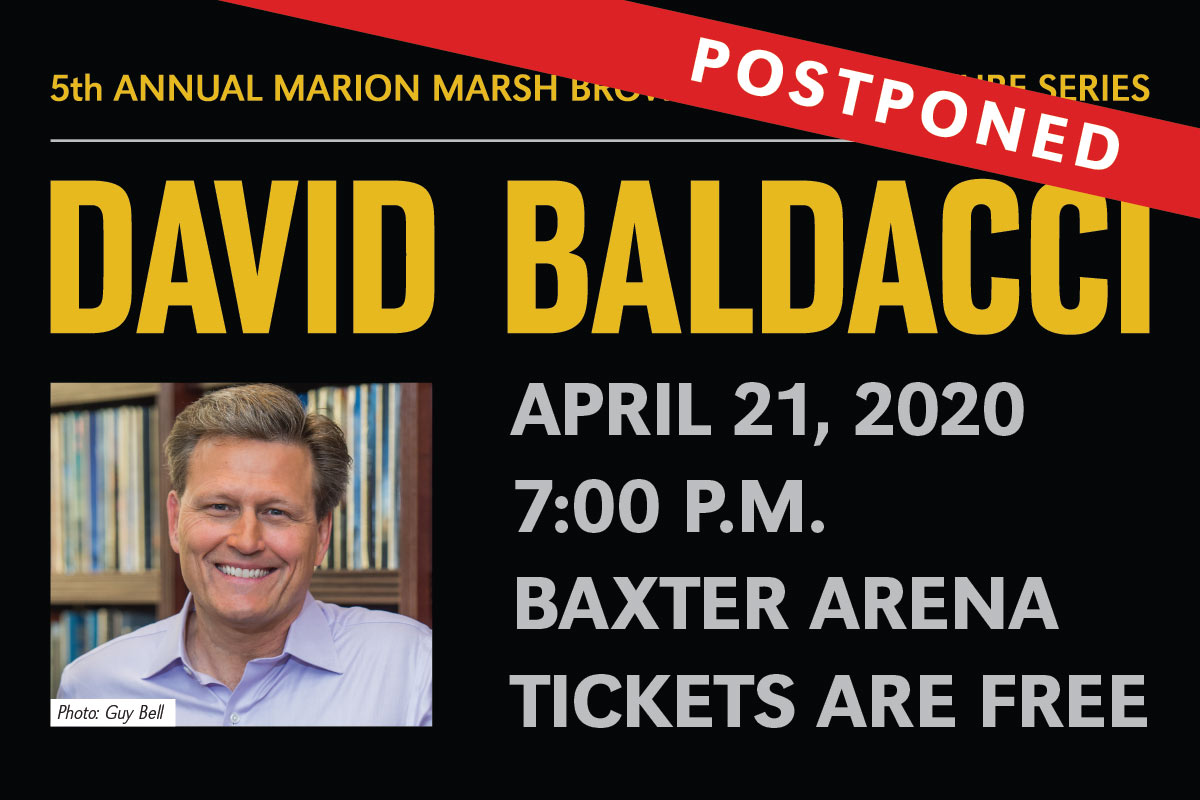 Past Speakers

About Marion Marsh Brown
Marion Marsh Brown was a mother, author and teacher. She died in 2000 at the age of 92. She published her first book in 1949 and added 18 more to her collection over the course of her life. She wrote and published hundreds of stories. She taught English at UNO (then Omaha University) and supervised student teachers for the College of Education. She married Attorney Gilbert S. Brown. She received numerous honors and awards including the Sower Award. Her books received Literary Guild Awards. In the late 1950s she was named one of the ten most important writers by the National Council of the Teachers of English.
She began writing books when she found there appeared to be few good books for junior high students. Her husband suggested that she write about Nathan Hale as her first book and "Young Nathan" was the result. She followed this book with many books for young readers, including:
"The Swamp Fox"
"Dream Catcher"
"The Life of John Neihart"
"Sacagawea"
"Singapore"
"The Pauper Prince"
"Only One Point of the Compass"
"Homeward the Arrow's Flight"
"Willa Cather: The Woman and Her Works"
"Marnie"
"The Silent Storm"
"Broad Stripes and Bright Stars"
"The Brownville Story"
"Prairie Teacher"
"Learning Words in Context"
"Frontier Beacon"
"A Nurse Abroad"
"Stuart's Landing"
"Young Nathan"