Webinar: Nebraska Business Innovation Act Funding Opportunities
This free webinar will discuss the DED's Nebraska Business Innovation grant and investment programs available to businesses wanting to do business with the University of Nebraska system; April 30.
date: 04/30/20
time: 2:00 PM - 3:30 PM
location: Webinar • maps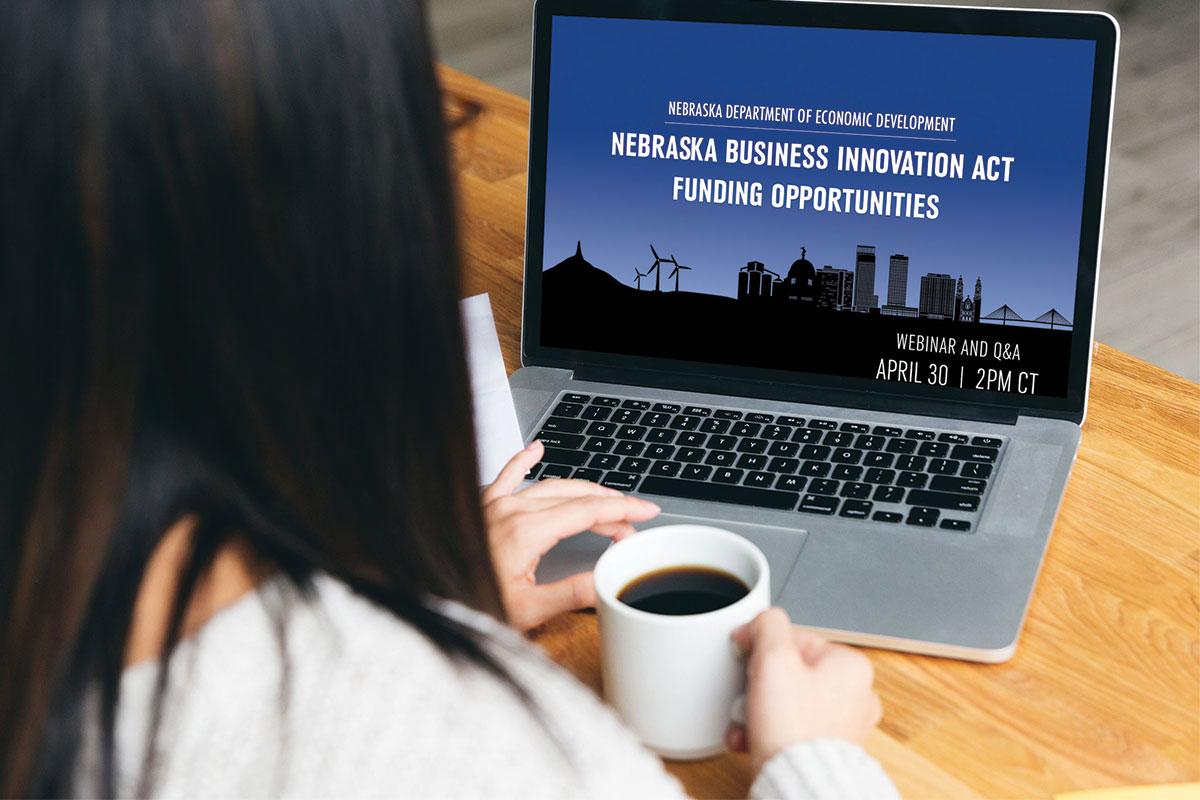 You will receive a confirmation email containing information about joining the meeting.
ABOUT
The Nebraska Department of Economic Development (DED) administers programs for Nebraska businesses that help pay for R&D collaborations with Nebraska public colleges and universities, match federal SBIR/STTR awards, and help fund prototyping and commercialization of new products.
PRESENTERS
Ben Kuspa and Nisha Avey, DED Business Innovation Consultants
Ryan Anderson, UNL Director of Industry Relations/NU Connections Industry Liaison Officer
Q&A Facilitator: Sara Bennett, NU Connections Industry Liaison Officer, NBDC Associate Director
YOU WILL LEARN
Business Innovation Act grant and investment programs
Nebraska Academic Research Program
SBIR/STTR matching program
Upcoming program changes for 2021
---
ABOUT NU CONNECTIONS

NU Connections is a collaboration among the University of Nebraska's four campuses (UNO, UNK, UNL, UNMC) focusing on developing more efficient and effective pathways for businesses and organizations to leverage the strengths of the University of Nebraska to move their businesses forward. Find out more about this collaboration here.