Sourcelink Nebraska Launches New Website for Nebraska Entrepreneurs and Business Owners
Platform to Help Entrepreneurs and Business Owners Find the Right Resource at the Right Time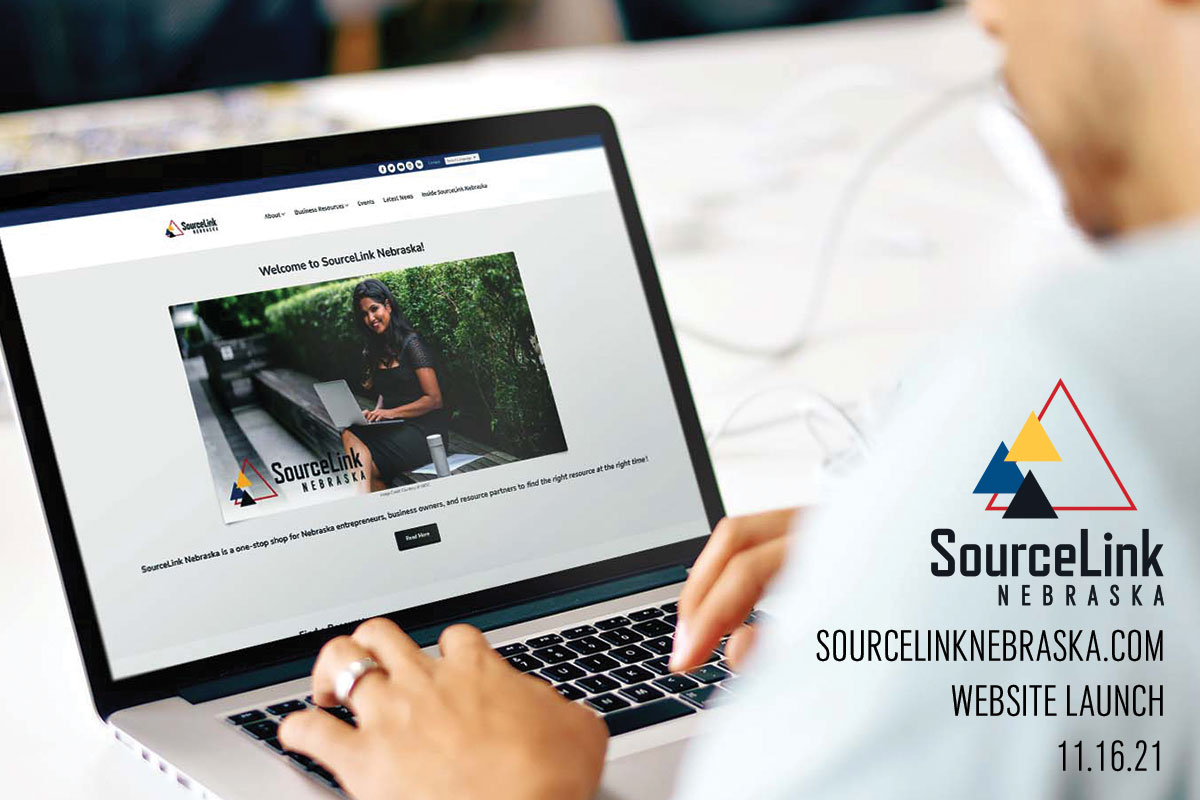 Omaha, Nebraska – SourceLink Nebraska, a program of Nebraska Business Development Center (NBDC) at the University of Nebraska at Omaha (UNO) is thrilled to announce the launch of its new website, sourcelinknebraska.com, on November 16, 2021.
The website will be a resource platform for building businesses in Nebraska. It will provide connections to resources for creating and expanding businesses throughout Nebraska. At the time of launch, approximately 500 different organizations and over 870 different resources from across Nebraska have been identified to assist entrepreneurs and business owners find the right resource at the right time.
"SourceLink Nebraska is a one-stop shop of resources for entrepreneurs and business owners that can help a Nebraska entrepreneur or business owner start, accelerate or grow a business," said Scott Asmus, SourceLink Nebraska Network Navigator.
Acting as a central repository for business development resources, the SourceLink Nebraska website will include startup guides, growth guides, capital guides, and a connection to a video library for entrepreneurs and business owners. Additional resources include a calendar with event listings for entrepreneurs and business owners across Nebraska.
"We want people to feel comfortable taking that first step of starting a business and connecting with someone in person who can help lead them through the rest of the steps," said Jamie Bright. "That's our primary goal—to have that online interaction turn into a physical connection."
To host and support SourceLink Nebraska, NBDC has partnered with the Omaha Public Power District, Peter Kiewit Foundation, University of Nebraska, University Technology Development Corporation, Institute of Agriculture and Natural Resources, and Nebraska Extension.
The events calendar and guides are tailored toward entrepreneurs and helping existing businesses grow. Entrepreneurs and business owners can connect to the right resources during any time of the business life cycle. Visitors to the site will be able to enter their location and see what resources are available in their area of the state.
"SourceLink Nebraska is going to be incredibly helpful for businesses of all sizes, but particularly small businesses in our rural communities," said Asmus. "We are excited for our launch on November 16th. We look forward to connecting people to the right resources at the right time."
The resources on sourcelinknebraska.com are at no cost to entrepreneurs and business owners. For more information: info@sourcelinknebraska.com.