The Ghost of Landscape and Memory Exhibit Opens
The Ghost of Landscape and Memory by Byron Anway is the newest exhibit to be shown in Criss Library's Osborne Family Gallery. The exhibit will run from August 22 - November 7, 2022.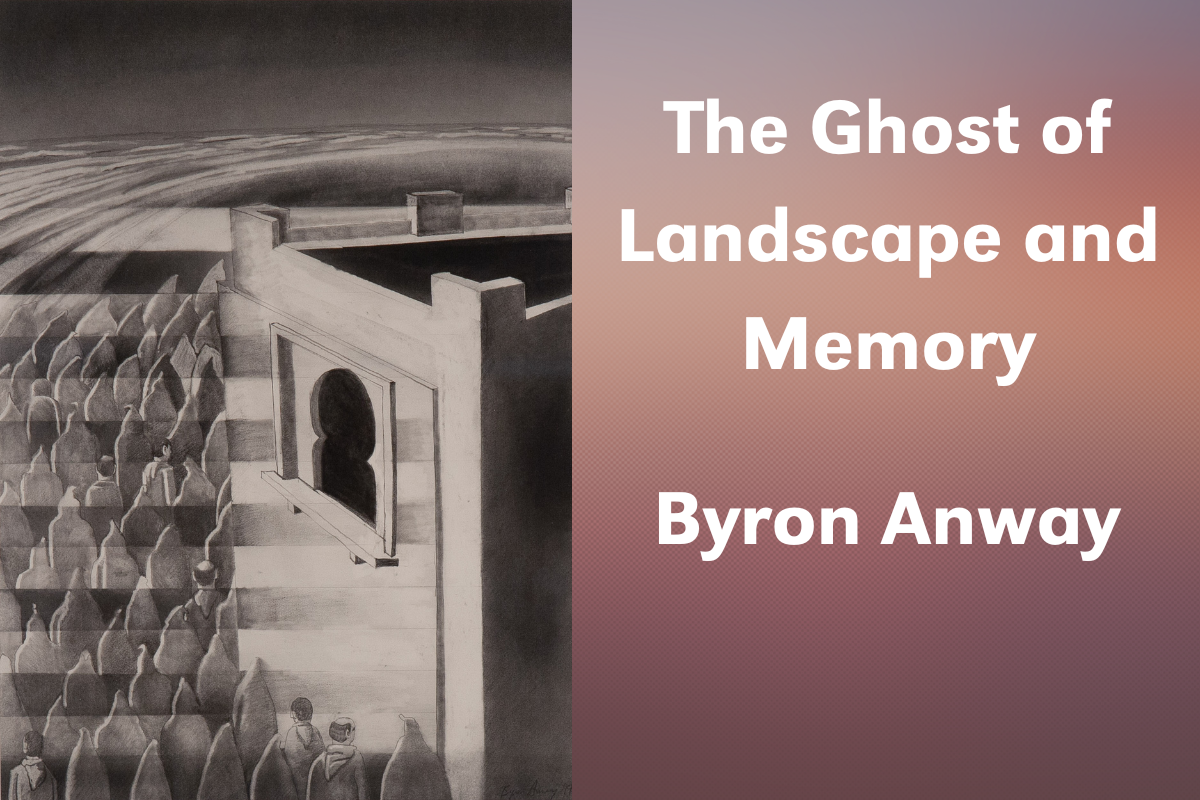 In The Ghost of Landscape and Memory, Byron draws from memory and imagination to tell personal stories of his time teaching and living in Morocco. The pieces are coming of age works and include themes of spirituality, cultural relativism, and adventure. His pieces are representational but are not academic. The best work is authentic, psychologically resonant, and emotionally complex.
The Ghost of Landscape and Memory will be on display in the Osborne Family Gallery inside Criss Library from August 22nd to November 7th, 2022. The Osborne Family Gallery is open during the same hours that Criss Library is open. Join us on Friday, September 9th from 4:00pm to 6:00pm in the Osborne Family Gallery for an opening reception with the artist Byron!
---
About the Artist
Byron Anway is an Assistant Professor of Practice at the University of Nebraska - Lincoln in the School of Art, Art History, and Design. Before teaching at the university level, Anway taught art abroad at the International School of Brussels in Belgium and American Academy Casablanca in Morocco. Among other venues, his work has been exhibited at the Joslyn Art Museum in Omaha, NE, Manifest Gallery in Cincinnati, OH, and the Soo Visual Arts Center in Minneapolis. His work has been published twice in New American Paintings the West, International Painting Annual, and the Prairie Schooner. You can see more of his work on his website.