Marian Ivers Board Room — 128
This room has 1 configuration.
---
Room Configuration and Capacity
Board Room Style with Couch Seating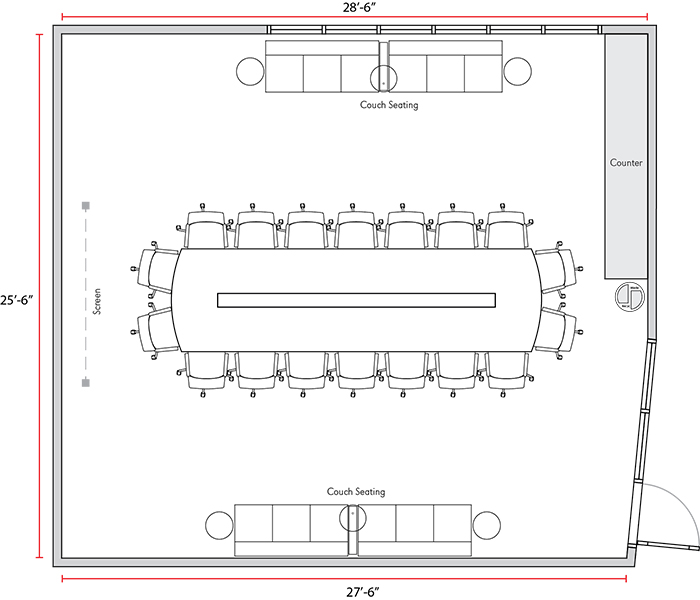 Table Capacity: 18
Table and Couch Seating Capacity:
30
---
Room Amenities and Technology
Windows computer with mouse/keyboard
1 ceiling projector to display
VGA, HDMI, and USB connection
Whiteboard
About Marian Ivers
Marian saw the potential in young women and ignited their leadership. Ivers is the kind of young female leader that Marian would have been proud to connect with. Through generous funding by community donors, the CEC has dedicated Room 128 as the Marian Ivers Board Room.