A Glimpse into a Graduate Dual Degree Student's Life: Cameron Koenig
Catch this exclusive look into a Master of Social Work (MSW)/Master of Public Administration (MPA) dual degree student's life, and what you should be considering as a prospective student.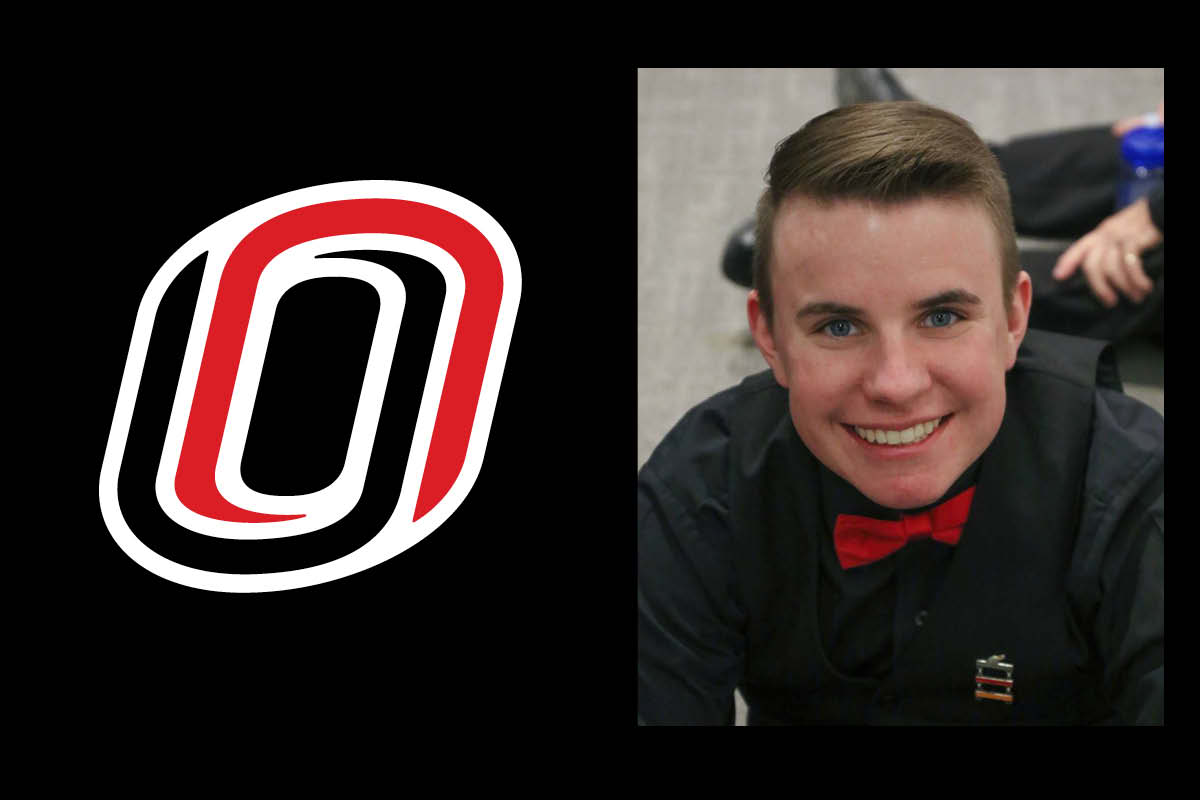 The UNO Grace Abbott School of Social Work is made up of amazing students. Cameron Koenig is one of them. Get the inside scoop into why Cameron applied to the Social Work program at UNO, and some great advice to all students considering the program.

Why did you apply to the social work program at UNO?
I originally applied to the social work program at UNO when I was working as a case manager in homeless services. I had been working in similar positions for about three years and had become increasingly overwhelmed by seeing almost all the clients I was working with experience the same (or similar) situations. At the time, I didn't feel like I had the skills to be able to address those bigger system level problems, so I applied for the social work program at UNO to learn those skills. I chose social work because I thought I'd get a well-rounded education that focused on both micro and macro work.

What are you learning in the program? What skills are you developing?
One of the biggest areas of growth and learning that I've experienced while in the social work program has come from my involvement with the Midlands Sexual Health Research Collaborative (MSHRC). Through my job with MSHRC, I've been involved in the recruitment, data collection, analysis, and report writing for a state-wide LGBTQ+ Health Study. This work has greatly increased my data analysis and writing skills, skills that I know will be extremely valuable to my future and that I have already used to benefit my other employer.
Another way that I've grown while in this program has been around changing my perspective on systemic-level issues. I feel like these issues are always framed as being too big to be addressed or too complex to solve. Being in the social work program has shown me that there are ways to address these big problems (even if they are big and complex), given me the tools to begin to address those problems, and shown me people in the community who are already doing that work. This has been really valuable because it has given me ideas for where I might end up and given me hope for future change.

What are your plans or hopes for your social work career?
I have accepted a position to continue to work at the Sarpy County Public Defender's Office, where I will be working with clients to assess their needs and connect them to community services, with the hopes that their case will be positively impacted. I will also be doing some program evaluation for the office. I started working at the Sarpy County Public Defender's Office when I began my Foundations Level Practicum in the fall of 2018 and have been there ever since!
For the long-term, I'm still trying to figure out my plan. I think that I'd really like to be involved in macro level work (like policy analysis/evaluation) around LGBTQ+ identities, race, or gender because those are all issues that I'm very passionate about. I could also see myself doing this work on a volunteer basis while doing micro level work with an agency. Who knows what's in store!

What advice or tips do you have for others who are interested in social work?
For those who are interested in social work, I'd recommend learning about macro-level issues that are impacting the clients you want to serve. As social workers, it's so important to understand how our clients' experiences are impacted by sexism, heterosexism, racism, ableism, transphobia, classism, etc. and to work to dismantle those systems. I think the first step to being able to do that is to be continuously learning about those systems of oppression.
For those who are just getting started in the social work program, I would recommend that you don't rush your time in the program. We all put so much pressure on ourselves to graduate quickly, get good grades, and get back to working full-time, but there are so many valuable skills to learn while you're in this program. Take your time to really take all of that in!

Learn about all of our program offerings and remote learning:
Bachelor of Social Work Program
Registration opened: January 15 – February 15, 2021

Master of Social Work Program
Registration deadline: January 15, 2021

Dual Degree Programs

Remote Learning

If you have any questions, feel free to reach out to the Grace Abbott School of Social Work Admissions Chair, Dr. Liam Heerten-Rodriquez.

About the Grace Abbott School of Social Work
The mission of the Grace Abbott School of Social Work at the University of Nebraska at Omaha is to educate students to become highly qualified social workers who serve all people, influence the systems that affect them, advance knowledge through teaching and research, engage with diverse communities, and promote socially just societies.