College of Public Affairs and Community Service: Fall 2020 Updates
Despite the challenges 2020 presented, the UNO College of Public Affairs and Community Service continues setting the bar for public service excellence in the Midwest and beyond.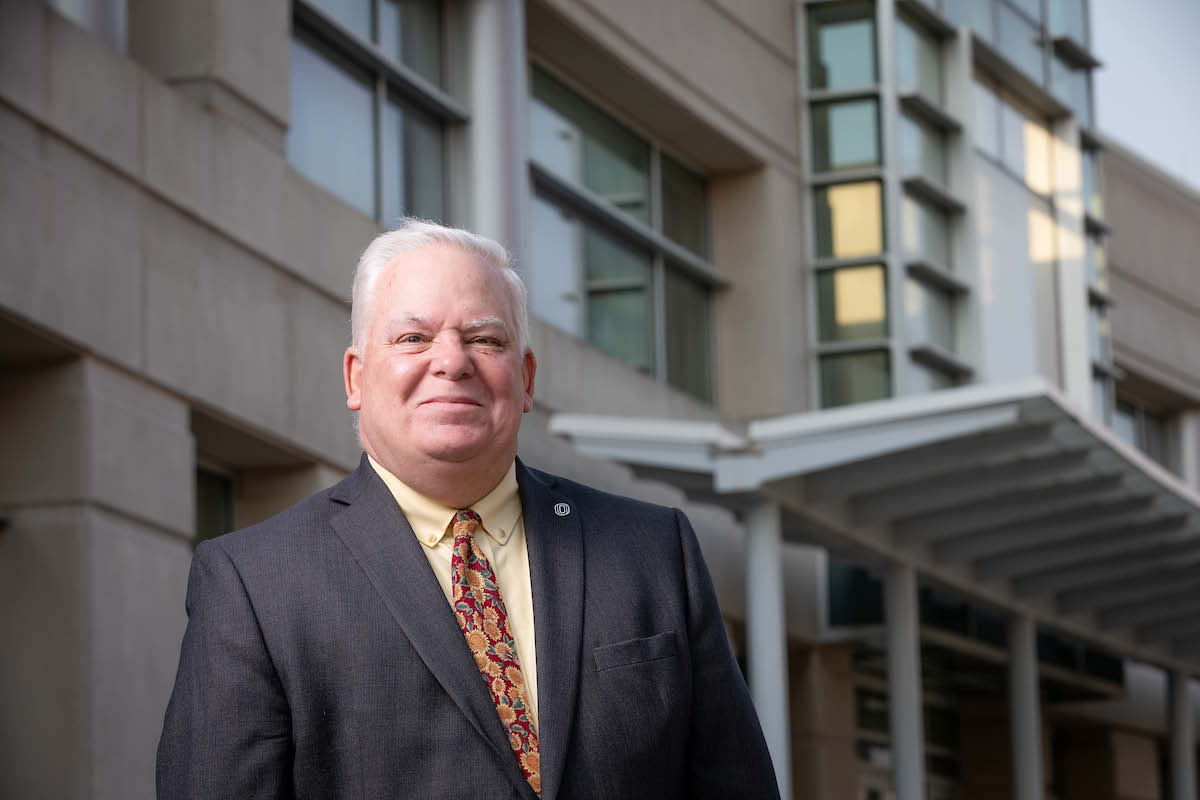 Each year, the UNO College of Public Affairs and Community Service holds collegwide meetings to inform faculty, staff, and students of the latest happenings. The most recent meeting this fall was held October 2 via an online Zoom session.
The meeting kicked off with some exciting news regarding enrollments for UNO, including:
Total enrollment is up 4.4% from last year, with a total enrollment of 16,265
Undergraduate enrollment is up 4.3%, for a total of 12,770
The incoming first-year class was the largest in the last decade at 2,220 students; a 7.4% increase over last year
New transfer student enrollment increased by 16.9%
Graduate student enrollment totaled 3,122, an increase of 7.4%
Retention of first-year to second-year students at UNO is the highest ever, at 77%
Most exciting of all for CPACS was the largest increase in enrollments of any other college on campus. CPACS hit an all-time high enrollment of 3,435 students with an impressive 11.6% increase from last year. The breakdown for CPACS enrollment includes:
CPACS experienced a total enrollment percentage increase of 43% since 2010
Graduate enrollments in CPACS increased by 10%, with an increase of 49% since 2010
The Bachelor of Multidisciplinary Studies (BMS) saw an overall increase of 7.5% from last year, a 6.2% increase over the last 10 years
CPACS also has Lincoln-based students, with an overall increase of 17.3% of enrollments since last year, and a whopping 56% increase since 2010
All other CPACS undergraduate programs saw increases of 15%, and a dramatic increase of 101% over the last decade
The vision and future of the UNO College of Public Affairs and Community Service is bright as it continues to be a nationally recognized college of inspirational teaching, innovative research, and transformative service striving to create an equitable and just society. The College continues to be vibrant, diverse, and growing with the hiring of outstanding new faculty and staff, with sights set on attracting people to work with us and become co-producers of knowledge that can transform society. CPACS has an aggressive yet realistic enrollment growth plan while standing by its mission to always provide a good work environment for everyone.
Appearances included UNO's Senior Vice Chancellor, Dr. Sasha Kopp, Director of Development from the NU Foundation, Tessa Barney. The meeting concluded with updates from each unit of the college, shedding light on the challenges and progress made as a result of COVID-19.
About the College of Public Affairs and Community Service
CPACS was created to offer academic programs to prepare graduates to meet the critical social needs of our community and state. Our certificate and degree programs will prepare you to be a leader, a mover and shaker, and change maker. Our community and outreach programs and partnerships provide opportunities for students and faculty and staff members to actively engagement with the community.