CPACS Alumni Awardees are Outstanding, Civic-Minded Leaders
Two outstanding, civic-minded alumni have been named recipients of this year's CPACS Alumni Award: Jason M. Melton and Michelle Zych.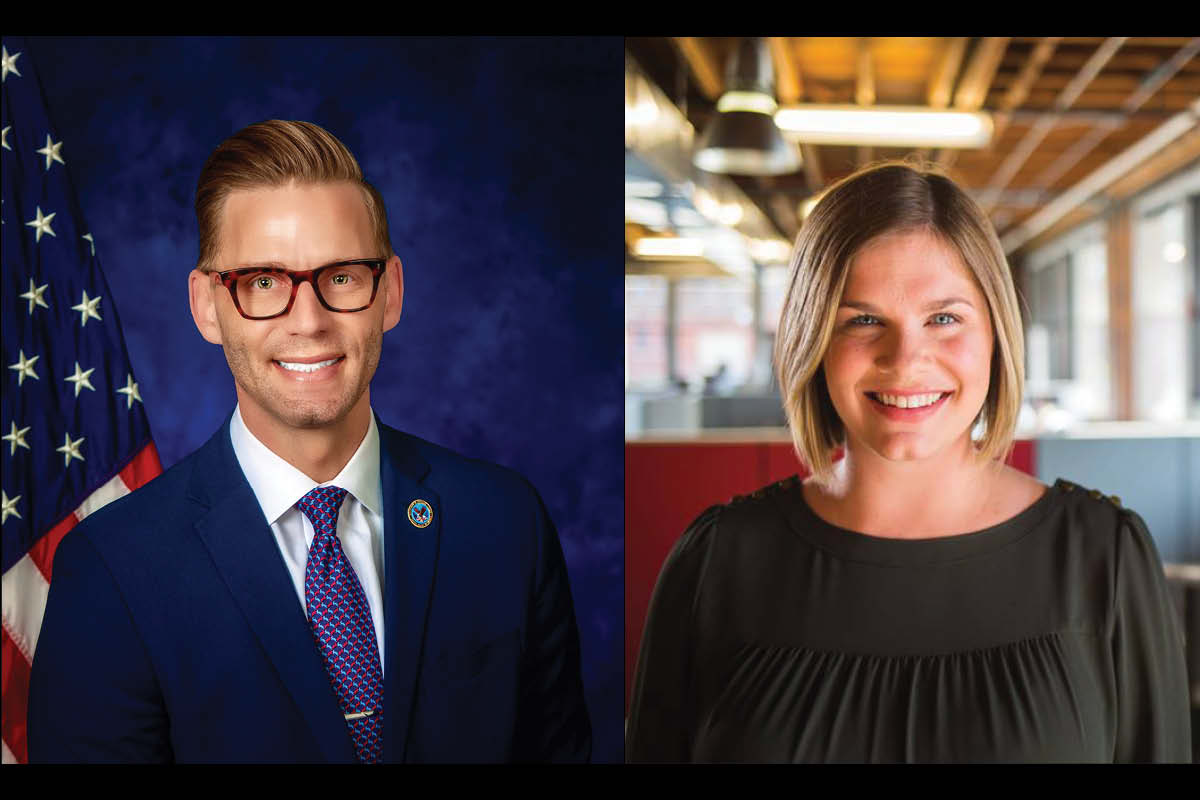 About this Year's Award Recipients
Jason M. Melton, is a Congressional Relations Officer in the Office Congressional and Legislative Affairs. In his position, he supports the Veterans Health Administration by managing many portfolios, amongst them including: Procurement, Capital Assets, Community-Based Outpatient Clinics, Homelessness, Health Access, and Veteran Family Caregivers. As a career public servant, he is committed to the betterment of our nation's citizens and dedicated to those populations in the world who have been, and currently are, underrepresented and marginalized.
The University of Nebraska at Omaha (UNO) College of Public Affairs and Community Service is proud and thankful for his accomplishments stemming from his education here in the heartland. A native of Montana, Mr. Melton holds Bachelor of Science degrees in political science and speech communication from UNO and earned a Master of Public Administration degree in local government and public policy from the UNO School of Public Administration.
Prior to his work at the Department, Mr. Melton served as a Congressional Affairs Specialist for the Naval Sea Systems Command (NAVSEA); and worked in policy development with the National Association of Manufacturers' Departments of Infrastructure. Mr. Melton served in the Active Duty Air Force and Nebraska Air National Guard in operations and public affairs roles from 2000 to 2018 and has been deployed in support of combat operations, NATO and disaster relief efforts in the United States and world-wide. In addition to his role at the VA he serves in the District of Columbia Air National Guard as the State Superintendent of Public Affairs for the D.C. Air and Army National Guard.
Michelle Zych is the Executive Director of the Women's Fund of Omaha since joining the group in 2012. As executive director, Michelle leads the nonprofit organization in identifying critical issues, funding innovative solutions and leading dynamic change to the women in our community through research, grants, and advocacy.
All aspects of her work and education reflect her professional and academic passion for supporting every woman and girl with opportunities to reach full potential. Her educational background includes a Master of Public Administration with a concentration in nonprofit management from UNO and a Bachelor of Arts in women's studies and sociology from the University of Nebraska-Lincoln.
With her education and drive she has served women in the community in many aspects, including serving as the founding chair of the Women's Fund Circles, as regional development director for Planned Parenthood of the Heartland and director of strategic development for Camp Fire USA – Midlands Council (now known as Completely Kids). This work and her leadership have garnered several awards: she is a recipient of the Midland's Business Journal's 40 Under 40; a graduate of Leadership Omaha: Class 31, and the Nonprofit Association of the Midlands' Nonprofit Executive Institute: Class 7. Michelle is also on the board of directors with the Nonprofit Association of the Midlands (president), and the Women's Fund.
The UNO College of Public Affairs and Community Service is immensely thankful for her leadership and advocacy of women within the Omaha metro community.
About the CPACS Alumni Award
The university and community leaders established the College of Public Affairs and Community Service (CPACS) to ensure the university was responsive to the critical societal needs and concerns of our community and state. Critical to the mission of the new college was the provision of educational and training programs of the highest caliber that would prepare students for careers and leadership in the public service.
The individuals honored with the alumni award for excellence in public service demonstrate, through both their daily deeds and greatest achievements, the finest attributes of public and community service: integrity, stewardship, volunteerism, leadership, and a commitment to social justice and human dignity. They are a credit to their professions, their families, and our college. We congratulate them for this and all their achievements.