Retired Director of UNO's Social Work Program Receives Lifetime Achievement Award
Dr. Amanda Randall received the Lifetime Achievement Award from the Nebraska Chapter of the National Association of Social Workers.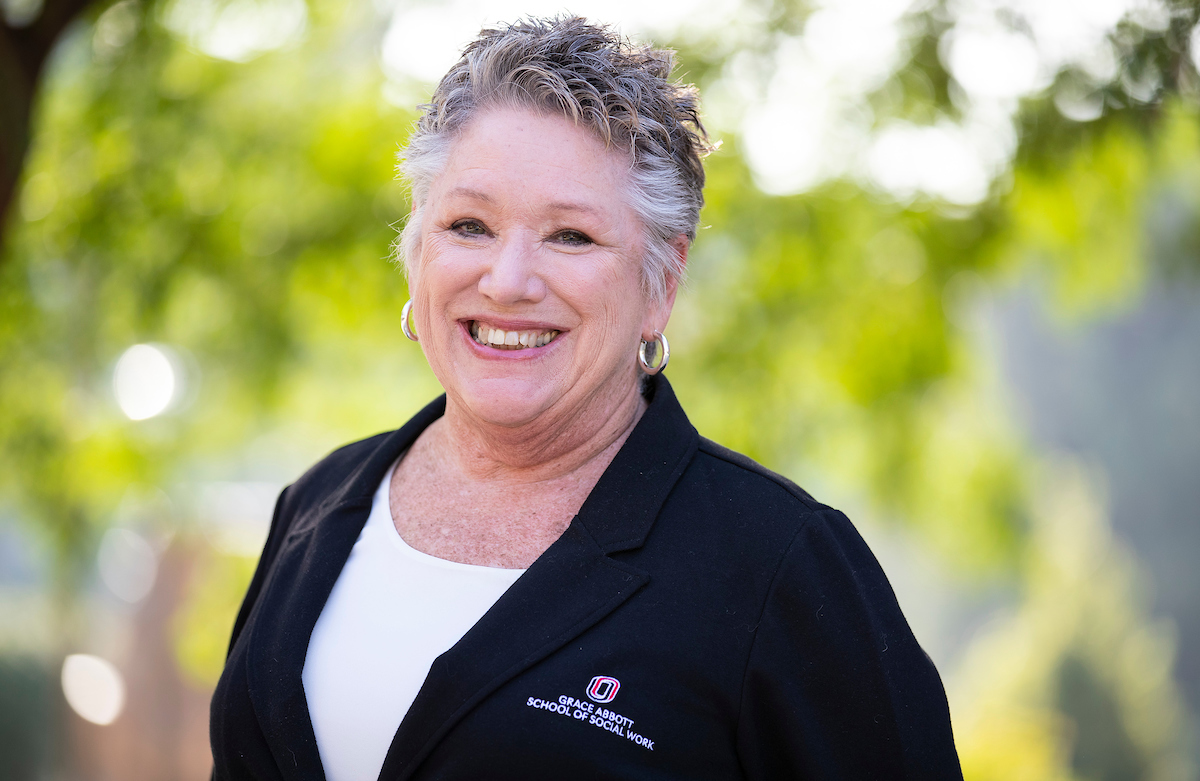 Dr. Amanda Duffy Randall was presented the Lifetime Achievement Award from the National Association of Social Workers-Nebraska Chapter during their virtual event on September 24-25, 2020.
Dr. Randall retired on June 30, 2020, from her role as Director of the Grace Abbott School of Social Work (GASSW) at the University of Nebraska at Omaha (UNO). Prior to becoming the director, Dr. Randall held a variety of positions within the GASSW, including as an esteemed faculty member, Coordinator of the Master of Social Work program, and Chair of the Council on Social Work Accreditation Self-Study Committee.
She displayed her compassion for various communities in the Omaha area, especially the LGBTQ population. Beyond the local social work community, Dr. Randall represented the profession at the highest levels by serving on the Association of Social Work Boards.
Throughout Dr. Randall's career, she demonstrated the highest form of social work values and ethics at every turn. She was not only a leader within the field but also a trailblazer.