Successful Virtual Space Camp Launched Amid Social Distancing
A new initiative from NASA Nebraska Space Grant + EPSCoR launches in light of social distancing.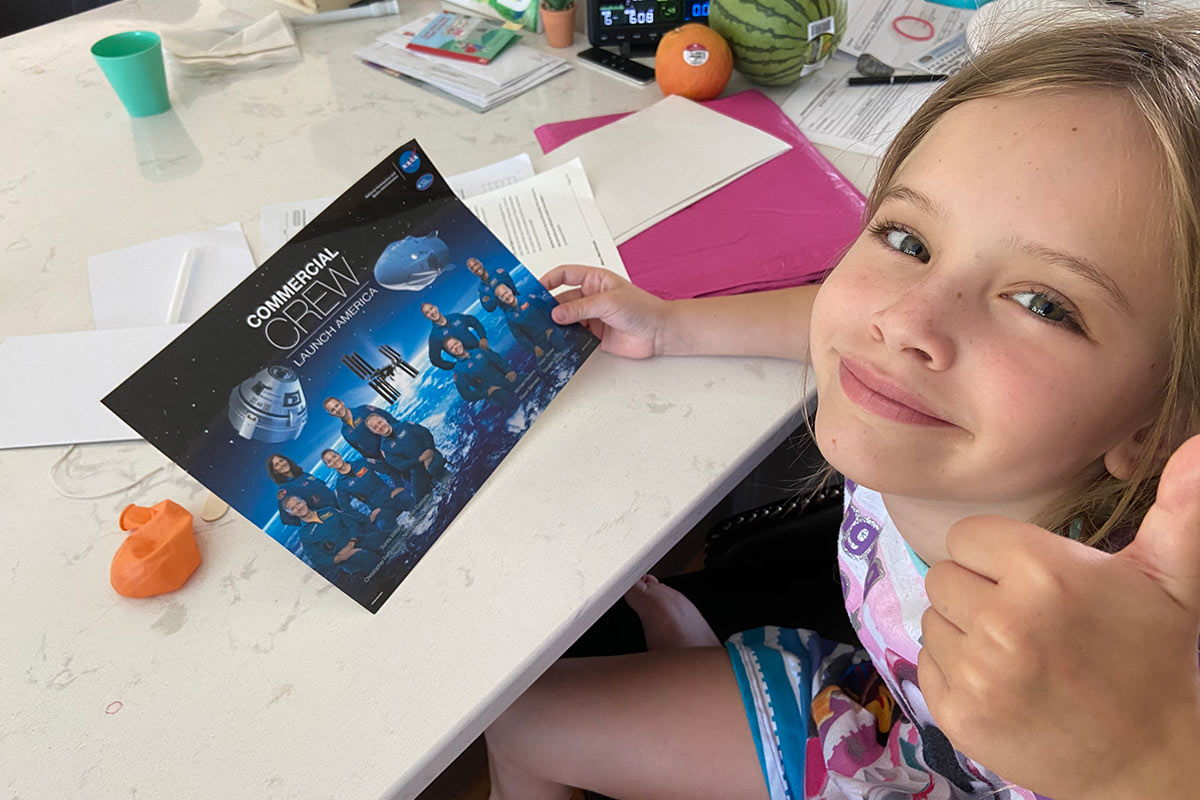 Maddie Torson, an Omaha second grader, opening her free kit for Virtual Space Camp.
With the constant changes of our routines these days, the NASA Nebraska Space Grant + EPSCoR team, housed within the Aviation Institute of the UNO College of Public Affairs, set their sights on engineering a new way to engage with area youth.
After many programs were canceled this spring, there was a gap in programming and engagement. This summer certainly looks different, but the NASA Nebraska Space Grant + EPSCoR team, paired with the Nebraska Space Ambassadors, were determined to make it a fun and engaging summer, nonetheless.
After some planning and ingenuity, the idea of Virtual Space Camp emerged! Just a day into the new proposed camp, and 363 students and 75 teachers had already registered. At the close of the event registration, there were a total of 674 campers and 118 educators. All who were able to tune into video content via YouTube from the comfort of their homes.
Michaela Lucas, Associate Director of the NASA Nebraska Space Grant & EPSCoR shared, "Since we were not able to reach students through our normal means (Science Festival, summer camps, etc.), we were offering this virtual option. Additionally, this is a great way to get professional development out to both formal and informal educators. They are able to use these video resources when/if their teaching goes remote this year."
The Virtual Space Camp revolved around the launch of Perseverance, the name of the Mars Rover to be launched on July 30, 2020. The first 250 registered participants received a free kit in the mail to follow along with the launch of Perseverance. Campers were encouraged to create their own mission patch, launch a straw rocket, build a Mars rover, among other engaging activities from home.
Each of the activities was delivered remotely and were appropriate for students, professional development for teachers, afterschool providers, and informal educators, alike.
Want updates on a future event from the NASA Nebraska Space Grant and EPSCoR Office? Join their mailing list.