CPACS Introduces Diverse Group of New Faculty
The College of Public Affairs and Community Service (CPACS) is proud to announce new faculty hires this fall.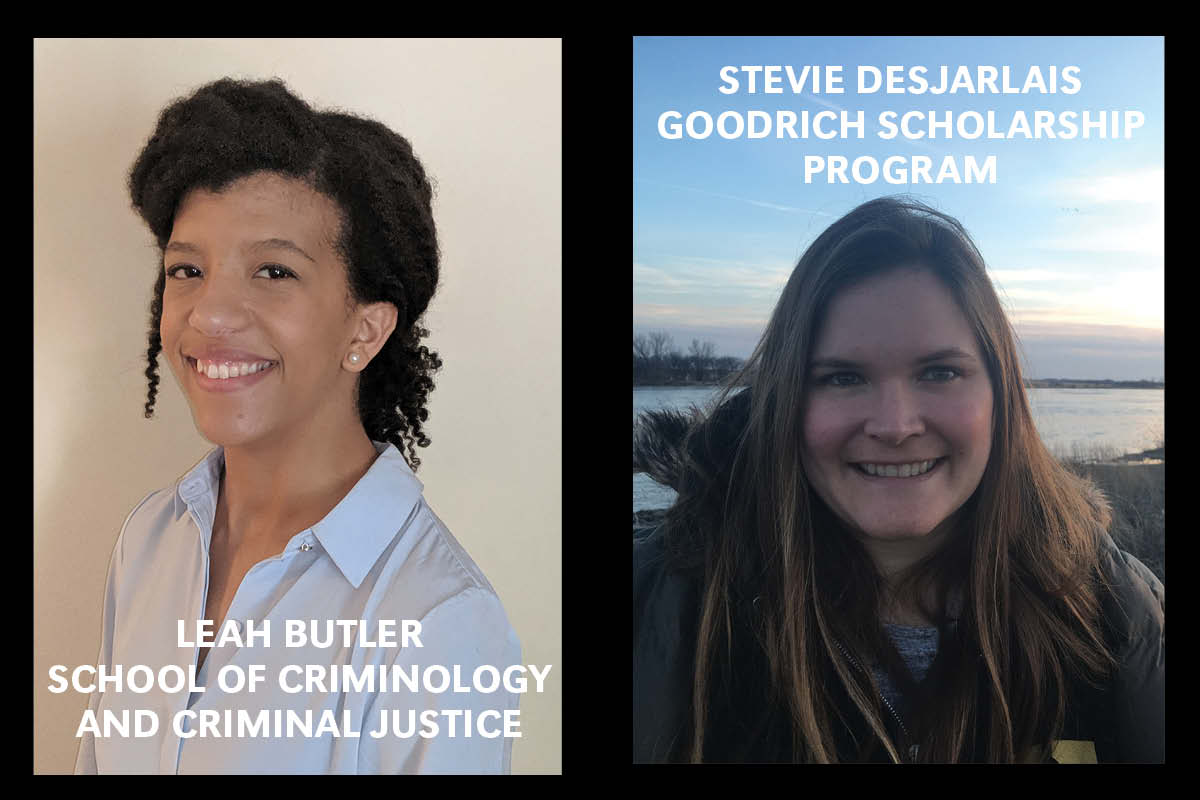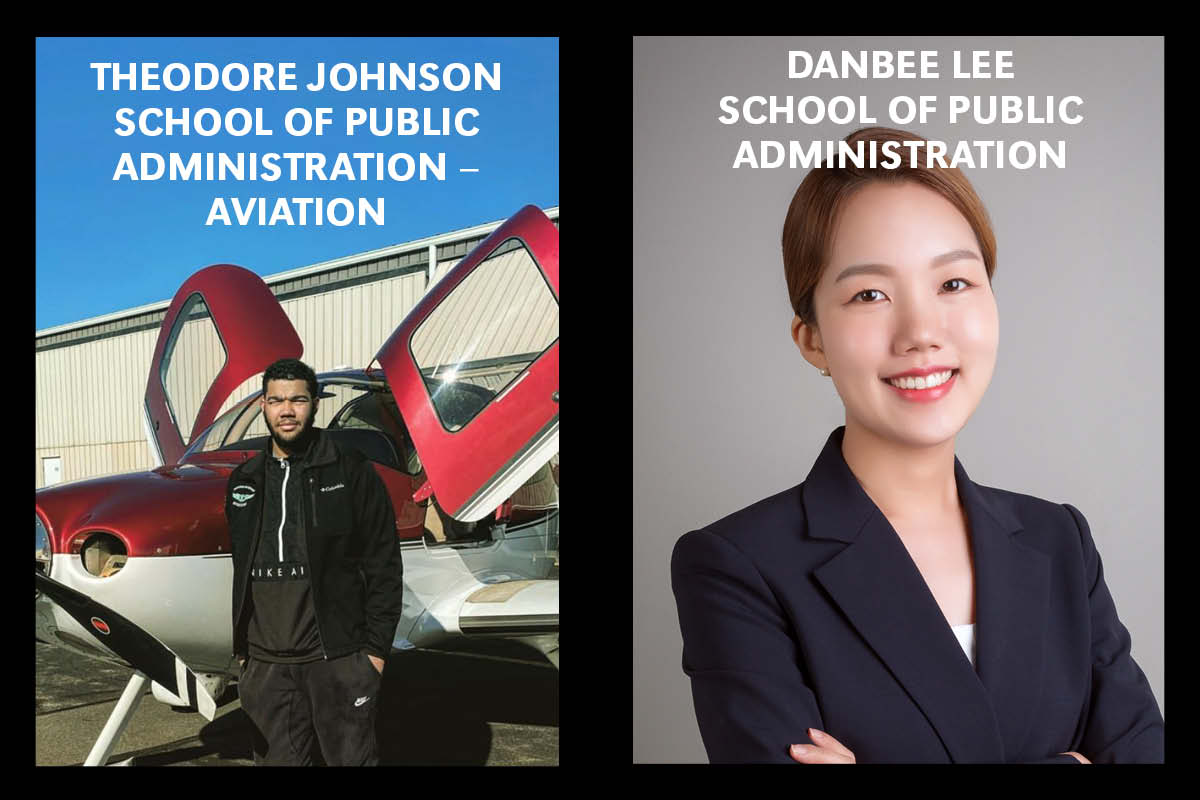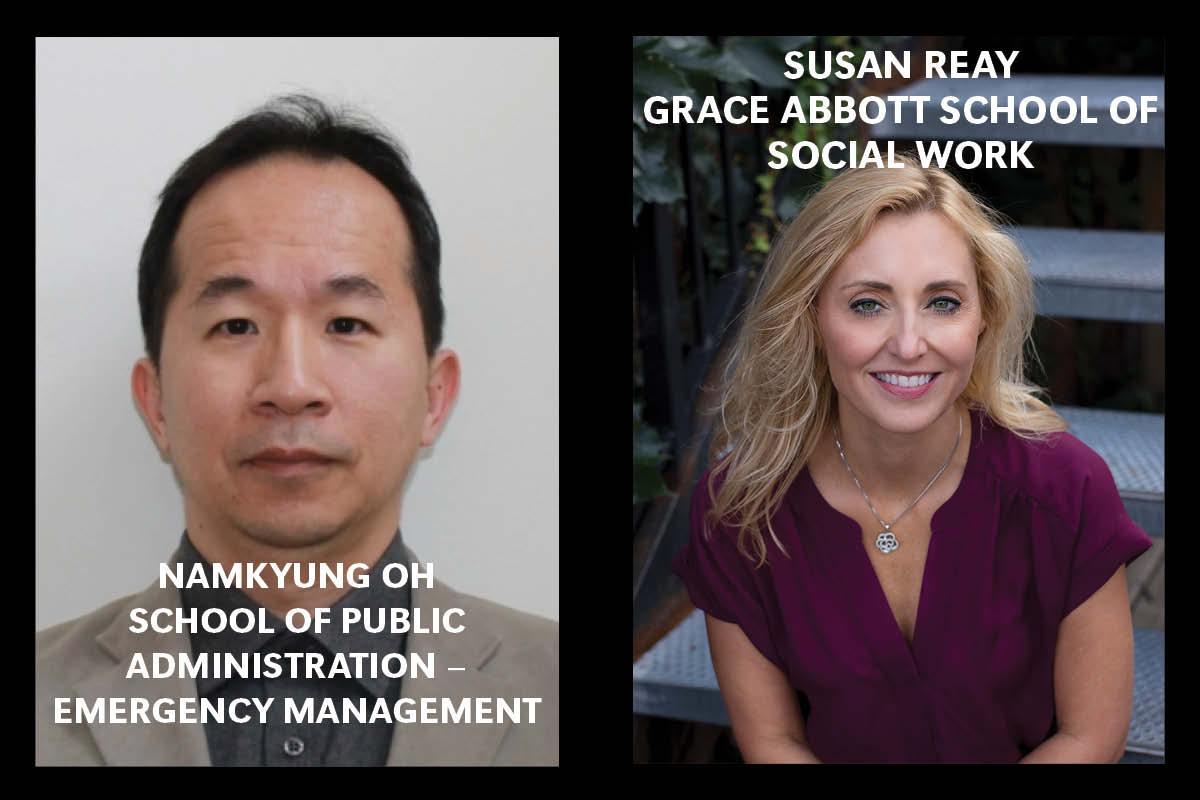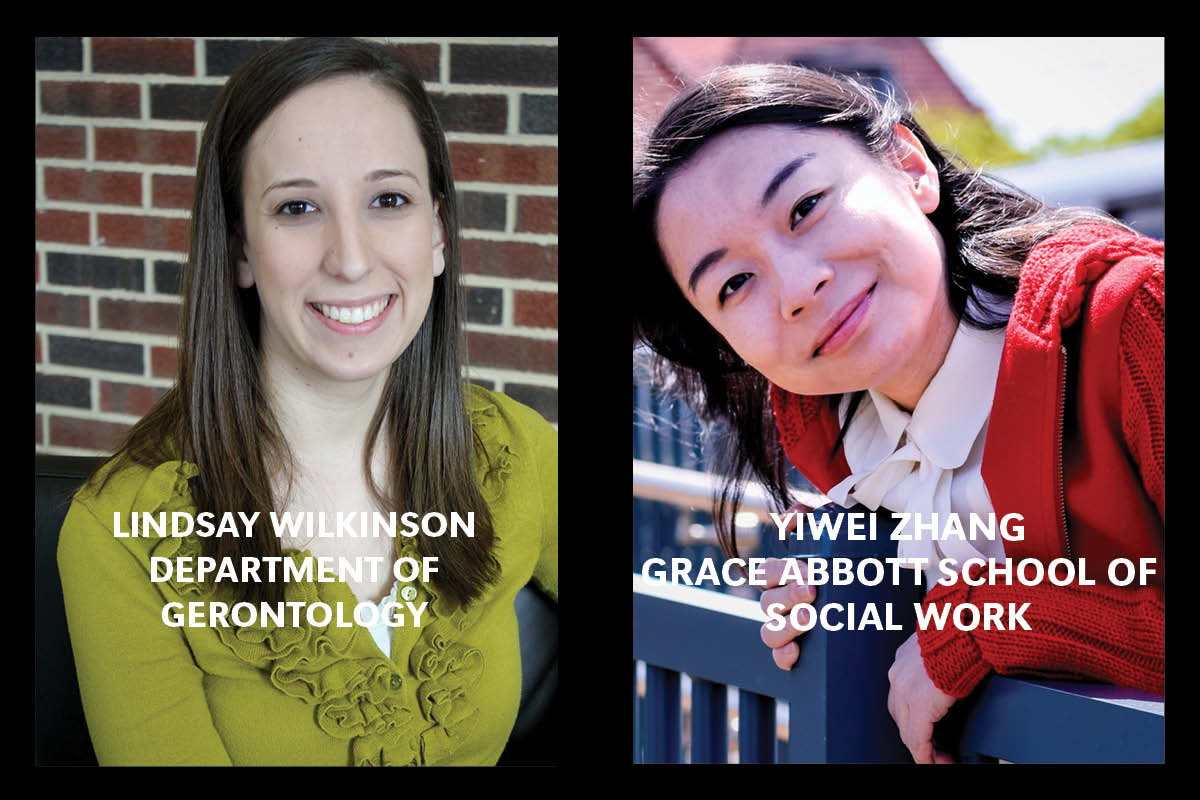 The UNO College of Public Affairs and Community Service (CPACS) is excited to announce our new faculty hires starting this fall. Each of our new faculty members brings a unique and diverse perspective to the ever-growing scope of the College.
"This is one of the most diverse groups of new faculty in CPACS history. We're excited to have everyone join the team!"
Read up on each of the new faculty member's impressive bios below.
Leah Butler, School of Criminology and Criminal Justice
Leah Butler is an Assistant Professor in the School of Criminology and Criminal Justice. Her research is centered on corrections, with an emphasis on the effects of race and racial attitudes on public opinion of correctional policy. She also conducts research on sexual victimization and intimate partner violence. In 2019, she was selected as a recipient of the Ruth D. Peterson Fellowship for Racial and Ethnic Diversity by the American Society of Criminology. When she's not working, Leah loves cooking and baking and almost always has homemade cookies, cake, pie, or other pastries on her kitchen counter.
Stevie Desjarlais, Goodrich Scholarship Program
Stevie K. Seibert Desjarlais holds a Ph.D. in English from the University of Nebraska-Lincoln, M.A. in Women's Studies from San Diego State University, and B.A. in English from Pepperdine University. Her research foci include: representations of gender, race, and class in contemporary U.S. literature, film, and pop culture; feminist theory; and, critical pedagogy. Her work appears in Pedagogy, Quarterly Review of Film and Video, and Journal of Popular Film and Television. She previously taught at UNL (2014-2019) and at the United States Military Academy at West Point (2019-2020). Stevie is excited to join the faculty of the Goodrich Scholarship Program. Personal hobbies and interests: I'm a jazz music enthusiast (I hosted a late-night radio program on the NPR station in interior Alaska for several years), a foodie (I like cooking at home and dining out), and I love long road trips. I also enjoy watching my spouse garden.
Barbara Gomez-Aguinaga, School of Public Administration
Barbara Gomez-Aguinaga is an Assistant Professor of Public Policy and Social Equity in the School of Public Administration. Her research examines the intersection of the public policy-making process and the politics of minority groups, and the ways in which public policies have different impacts on ethno-racial minorities. Previously, Barbara conducted applied policy work on immigration, health and the criminal justice system in multiple organizations. Outside of work, Barbara enjoys playing soccer, walking her dog and exploring places to eat with her family.
Zachary Hamilton, School of Criminology and Criminal Justice
Zachary Hamilton, Ph.D., is an Associate Professor in the School of Criminology and Criminal Justices at the University of Nebraska - Omaha. Originally from Iowa, he received his Bachelors from the University of Iowa. He received his PhD from Rutgers University and was previously employed as a Senior Research Associate at two non-profits in Manhattan – the Center for Court Innovation (CCI) and at the National Development and Research Institutes (NDRI). He then served as the Director of the Washington State Institute for Criminal Justice and was employed as an Associate Professor at Washington State University. His main research focus is risk and needs assessment for criminal justice populations. These assessment tools are used to identify the supervision level and programming needs for juveniles and adults, those in prison or on probation and parole, and his tools are currently used in more than a dozen states. Dr. Hamilton was recently tapped by National Institute of Justice to create the risk assessment for the First Step Act (the PATTERN), which is part of the federal government's criminal justice reform; providing early release for low risk inmates in an effort to reduce the federal prison population. He has published over 50 peer-reviewed journal articles, chapters and books on risk and needs assessment, evidence-based practices, and program efficacy. His achievements were recently recognized by the American Society of Criminology, awarding him the Distinguished New Scholar Award in 2018.
Theodore Johnson, School of Public Administration – Aviation
I recently graduated from Eastern Michigan University (EMU) with my MPA and will be pursuing a doctorate in Public Administration from UNO this fall. I will begin this journey as an Instructor within the Aviation Institute, which has allowed for the elegant meld of my passions, higher education and aviation. I love aviation and fly whenever I have spare time. I am heavily involved in Non-Profit Organizations because I love aiding the future leaders of tomorrow and giving back to the community. I also held leadership positions in both Alpha Eta Rho and Women in Aviation, International while at EMU, and am eager to become involved in UNO's chapters. Lastly, I am a certified Aircraft Dispatcher and was the youngest Aircraft Dispatch Director in EMU's history.
Danbee Lee, School of Public Administration
Danbee is joining the School of Public Administration at UNO as an assistant professor. She received her PhD in public administration from Rutgers University-Newark. Her research interests include local government management, organizational behavior, and research methods. She is currently working on the formation, measurement, and management of bureaucratic reputation within citizen-state interactions, and the effect of organizational reputation on employees' work attitudes and behavior. Her work has been published in Governance, Public Management Review, and International Review of Administrative Sciences. In her spare time, she enjoys jogging, working out, and traveling.
Namkyung Oh, School of Public Administration – Emergency Management
I earned my Ph.D. from the University of Pittsburgh with Public Administration and Policy major. My research agenda has been the analysis of quantitative and qualitative data to enhance public-citizen partnerships for building disaster-resilient communities. My research situates within the theories of systems theory, governance, intergovernmental relationships, organizational learning, and collective decision-making. From these theoretical bases, my research explores how governments at different jurisdictions build networked governance and maintain collaborative relationships with private and non-profit organizations to manage complex policy issues in emergency management. As a policy field for the application of these theories, my research covers community resilience, collective decision-making, crisis communications, and continuity of operation of governments under disasters. I expanded these research topics into the international level and conducted case studies using research partnerships with scholars in multiple countries.
Susan Reay, Grace Abbott School of Social Work
Susan was a social worker in Nebraska for over 20 years before making the leap into higher education. For the last six years, Susan has been employed by UNO working as the primary investigator and program coordinator for federal and state grants totaling more than $2 million. In addition to supporting grants, Susan has held a staff position as a Practicum Specialist in the Grace Abbott School of Social Work (GASSW). Susan recently completed her Doctorate in Education at the College of Saint Mary and happily accepted a position as an Assistant Professor at GASSW. Fun fact about Susan: last summer she and her 14 year old son hiked over 100 miles across Nebraska. This summer the only hiking she and her son are doing is at home between the couch and the kitchen.
Carol RedWing, School of Public Administration – Emergency Management
Carol RedWing is an enrolled member of the Yankton Dakota Tribe with Santee Dakota descendancy. Her research interests include issues regarding marginalized communities, tribal sovereignty, Indigenous identity, historical trauma, community engagement, and public policy. Carol received her Master of Public Administration degree, with a Nonprofit Management concentration from UNO. Along with being a board member of Mode Shift Omaha, she is also on the UNO Chancellor's Native American Advisory Cabinet. Carol loves artistic expression of all kinds and holds a special place in her heart for storytelling by means of film and music. She plays the saxophone, makes beadwork, and loves learning new languages.
Lisa Smith, Grace Abbott School of Social Work
Lisa Smith is an Assistant Professor in the Grace Abbott School of Social Work. Obtaining her PhD from the University of Louisville, Lisa studied the financial burden of cancer treatment on patients and their families. Her research interests focus on the importance of identifying best practices to address the complexity of the healthcare system and improve the financial outcomes of patients. Lisa has taught university level courses for the past 6 years primarily focusing in online education. In addition to research and teaching, she actively engages in advocacy work with the American Cancer Society – Cancer Action Network. Hobbies include gardening, playing Irish and Bluegrass music on the back porch, spending time with family and friends, and learning to play tennis.
Lindsay Wilkinson, Department of Gerontology
Dr. Wilkinson received her dual-title PhD in sociology and gerontology from Purdue University. Her research combines the study of health and aging and focuses on the dynamics of how stratification influences health—and how health influences stratification across the life course and among older adults, as well as the impact of early adversity on long-term health. Dr. Wilkinson also has interests in quantitative methods and will be teaching graduate-level methods and statistics courses in the Department of Gerontology. Dr. Wilkinson enjoys traveling and spending time with her family, playing tennis, and going on walks with her dogs.
Yiwei Zhang, Grace Abbott School of Social Work
Yiwei Zhang received a Bachelor of Management from Zhejiang University of Technology, an MSW from Fudan University, and PhD from Fordham University. Her research interests include child well-being indicators, child nutrition and health, and transnational immigrant families. Her current research includes an examination of neighborhood effects and children's subjective well-being across countries. She has been teaching social policy and research courses at both the Generalist and Advanced year levels. She enjoys traveling, reading, and cooking.
About the College of Public Affairs and Community Service
The College of Public Affairs and Community Service comprises 8 units and several subunits. Our programs are interdisciplinary and work with countless local, national, and international organizations to make a difference in communities in Nebraska and around the world. As our state's highest ranked college, we have eight programs ranked in the top 25 in the nation by U.S. News & World Report.