Lutte Earns Aviation Honor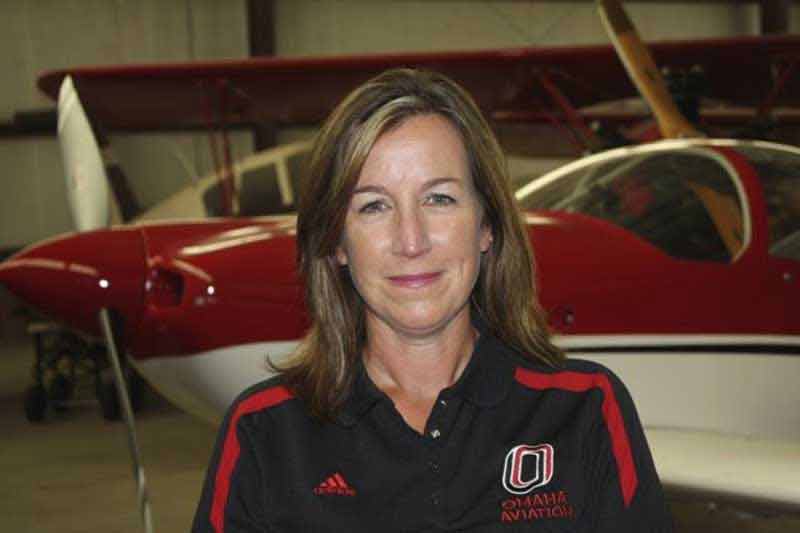 Omaha – An assistant professor in UNO's Aviation Institute was recently nationally recognized for her effort in educating the next generation of aviation professionals.
Rebecca Lutte, Ph.D., was awarded the V.L. Laursen Award for Outstanding Contributions to Aerospace Education at the 70th Annual University Aviation Association. The conference took place from Sep. 13-15 in Riverside, California.
The V.L. Laursen Award is named in honor of TWA Captain Vern L. Laursen, who worked for TWA from 1951 until his retirement in 1989. A highly respected member of the airline industry, Laursen is recognized for his contributions in the areas of flight training, equipment, and procedures, as well as his technical and administrative abilities for evaluating flight simulator and visual system applications.

The University Aviation Association is a coalition of higher education institutions, high schools, corporate entities, and individual faculty, staff, students and other professionals that contribute to the improvement of aviation education.
The UNO Aviation Institute was formed in 1990 and, since, has prepared students for careers as pilots, airline managers, airport administrators, and more. In 2012, the UNO Aviation Institute was honored with the Loening Trophy by the National Intercollegiate Flying Association as the nation's top aviation program.