Bartle Recognized by AGHE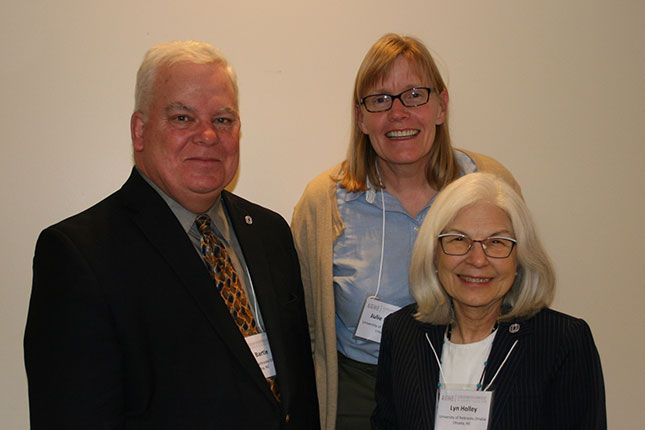 Omaha – John Bartle, dean of CPACS, was the recipient of recognition by the Association for Gerontology in Higher Education, a unit of the Gerontological Society of America.
Bartle--along with other administrators from premier academic institutions--received the Administrative Leadership Honor at the annual meeting of AGHE in Miami. Recognized for his support of the department's efforts in establishing a bachelor of science in gerontology along with the transition of the doctoral program in gerontology from UN-L to UNO. Dean Bartle has been a strong advocate for the department and its students.
AGHE's annual conference is attended by scholars from the United States and abroad. Researchers come together each year to find ways to better educate persons studying gerontology at the undergraduate and graduate levels. Given the unique nature of the field, conferences such as these serve to empower faculty and students to educate others in a smarter and thoughtful manner. UNO Department of Gerontology faculty members, Lyn Holley, Ph.D., and Julie Masters, Ph.D., presented several innovative projects on how to engage students, faculty and the community to address aging issues. Both are frequent presenters at this conference.
We are so very pleased to have Dean John Bartle recognized for this thoughtful leadership and support of programming designed to enhance the student experience. We are grateful to have him lead CPACS now and in the future.