Ph.D. Stories: From Web Programmer to Department Chair, How the Ph.D. Program Changed the Life of One Alumni
Alanah Mitchell was working at an e-Commerce company and earning her master's degree when a door opened to a world she didn't know existed.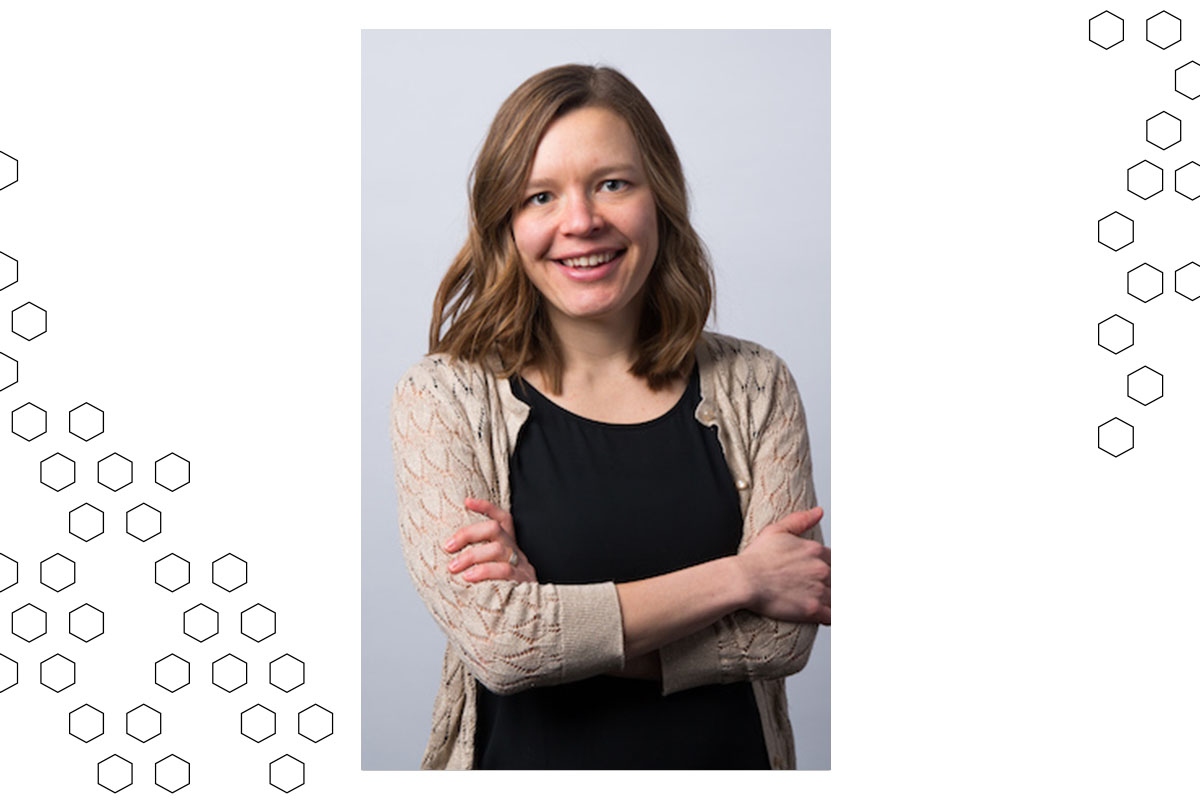 If you would have told Alanah Mitchell that by 2021, she'd have her Ph.D. in Information Technology (IT) and holding down a career that she loves as a professor – she might have laughed in your face.
The truth is, Mitchell wasn't even aware that earning a Ph.D., let alone becoming a professor, was something she could pursue. She was perfectly fine working full time as a web developer at a company now known as Hayneedle, and earning her master's degree in e-Commerce. She was confident that this career trajectory was setting herself up for a successful life. But one of her graduate professors recognized something in Mitchell, and their connection set her on a different path – away from her ideas of being a web programmer and towards academia. Soon she was interviewing with several Ph.D. programs, including the University of Nebraska at Omaha (UNO) College of Information Science and Technology (IS&T).
"I was really happy with the faculty that I met with at UNO, I was excited to be there," Mitchell said. "I didn't really know about a Ph.D. program prior to my master's work. I was really happy with what I was doing with my master's program, and the potential to [be a professor] as a career was really interesting to me."

Impressed by her interviews with the IS&T faculty, Mitchell decided to stay in Omaha and attend IS&T. Mitchell dedicated herself full-time to the Ph.D. program, swapping her days programming for classes and work as a graduate assistant doing research. She focused her own research on collaborative technology as well as some work in E-Commerce, subjects that dovetailed nicely from her previous master's and work experience.

"Interestingly, my two primary [research] areas really came from my past experiences," Mitchell said. "I worked on a project as part of every class, you take a lot of classes and you do a lot of research. Every class became a project for me. That becomes an experience too, where you get to work with all the different faculty and then you have a broader network, a diversity of ideas and collaborators."

After earning her Ph.D. degree, she worked to become a tenured professor at Appalachian State in North Carolina before returning to the Midwest. She's now an associate professor and chair of the Department of Information Management and Business Analytics in the College of Business and Public Administration at Drake University in Iowa. She's continued her research in collaboration supported by technology, and notes that the business changes brought on by the COVID-19 pandemic makes her research more applicable than ever.
"The faculty that I worked with, the peers in my program, all of them are really important to my career development," Michell said. "We stay in touch. My students did a project with one of my peers in China, I stay in close contact with another peer in Texas. The people part is the most important."

Mitchell still gets to see other members of her program too, noting that the college routinely brings together alumni so they stay in touch. She was recently on campus, remarking on the new-to-her renovations were a big change from the blue hallways she once roamed. The new labs on the third floor, she said, were an especially nice addition.

"After I knew about it, being an academic was all I wanted to do. I love every aspect of being a professor. I love that you get to explore ideas that are interesting to you. I love that you get to work with students that are jazzed and curious about their future. I love being able to make an impact at the university level. I love all of it." Mitchell said.

Mitchell added that her career switch, while at the time felt unexpected, filled in pieces of her life she didn't know were empty. Earning her Ph.D. at IS&T helped her get there.

"I am so grateful to UNO, the whole Ph.D. program has completely changed my life. I switched career paths and I couldn't be happier. It's exactly what I could hope for in my dream for my life," Mitchell said.