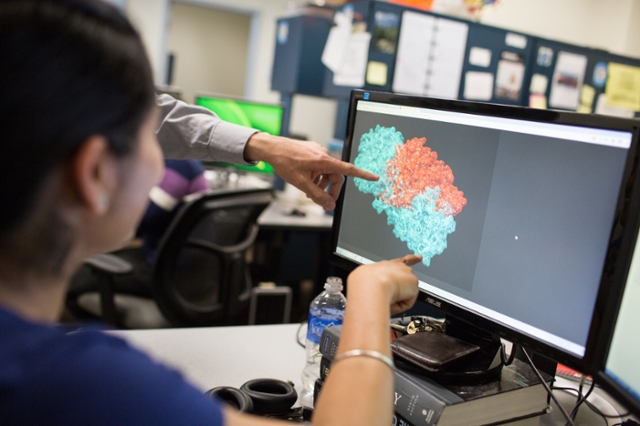 Computer Science Education Week
National Computer Science Education Week kicks off a series of events and celebrations at IS&T, commemorating Grace Hopper. Events include the annual High School Computer Science Quiz Bowl, student research presentations, and a panel discussion on "Beyond Grace Hopper: Women in Computing Careers.". "Beyond Grace Hopper: Women in Computing Careers" and culminating at an IT career fair. The week is inspired by the achievements of Admiral Grace Murray Hopper, a computer scientist and United States Navy Rear Admiral. The event takes place the first week of December. 
Interested in participating in our Career Fair and sponsoring Computer Science Education Week? Check out our sponsorship opportunities here. 
High School Internship Program
Every summer, nearly a dozen high school students gain an unparalleled experience at IS&T as interns in our labs. Over eight intensive weeks, these high school students work side-by-side with IS&T professors, staff and graduate students in research areas and labs such as robotics, bioinformatics, software engineering, cybersecurity, and Unity game development. The Internships take place in June and July.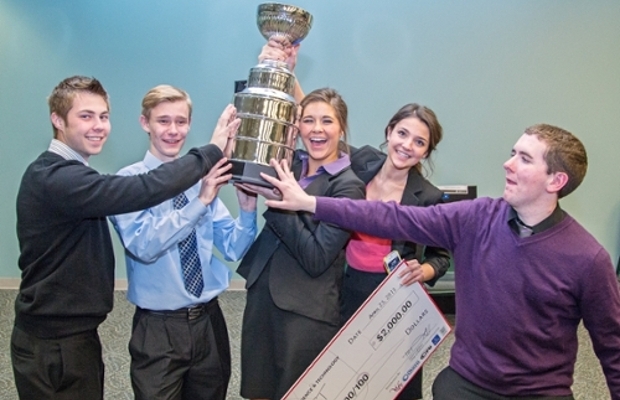 IT Innovation Cup
Bringing together the thrill of competition with hands-on educational activities, the annual IT Innovation Cup engages Nebraska and Iowa schools to create an innovative IT solution to today's most pressing societal problems. Established in 2012, the IT Innovation Cup presents a yearly challenge to high school teams in which teams must bring together a wide range of skills and expertise. The IT Innovation Cup pairs high school teams with IS&T mentors, campus resources, and networking opportunities with area IT companies and sponsors. The IT Innovation Cup runs from the Fall semester, starting in September, until April the following Spring semester each year. 
Interested in being a sponsor? Donate here. 
Nullify's High School Capture the Flag Competition
High school students are given the opportunity to flex their cybersecurity prowess as teams compete for the top prize. From across the metro area, high school teams come to IS&T and hack their way to the top spot in a fast-paced competition that truly shows students what working in cybersecurity is all about. The Hackathon takes place in early December. 
Looking to support our competition? Donate here.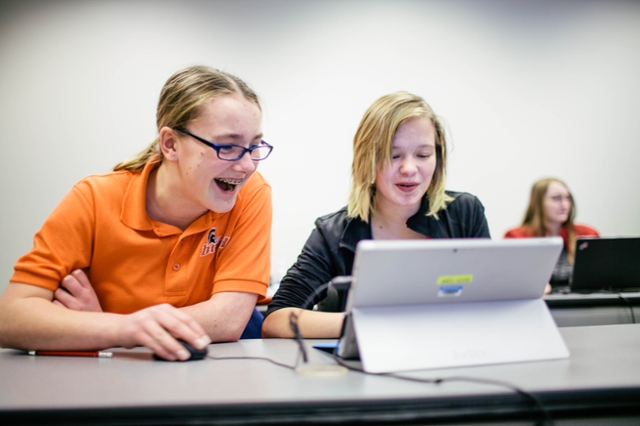 Techademy
Techademy aims to show students at an early age the fun in IT. Students will have the opportunity to learn new concepts, tools and skills, all while being taught by current IS&T current students. We offer classes in cybersecurity, mobile app development, and many others, providing students a glimpse into what a career in IT really is. Techademy runs from June until the end of July. 
iSTEM After School
Bringing iSTEM to every student. Out-of-school time programs and immersion experiences at IS&T, Techademy+ takes our Techademy classes and integrates them throughout the school year. We introduce students to concepts like Scratch programming or App Inventor – programs where they make cool stuff, and can practice on their own time. iSTEM programs run the duration of the school year at its participating schools.
Our Campus. Otherwise Known as Omaha.
The University of Nebraska does not discriminate based on race, color, ethnicity, national origin, sex, pregnancy, sexual orientation, gender identity, religion, disability, age, genetic information, veteran status, marital status, and/or political affiliation in its programs, activities, or employment. Learn more about Equity, Access and Diversity.
scroll to top of page