IS&T Women in IT Projects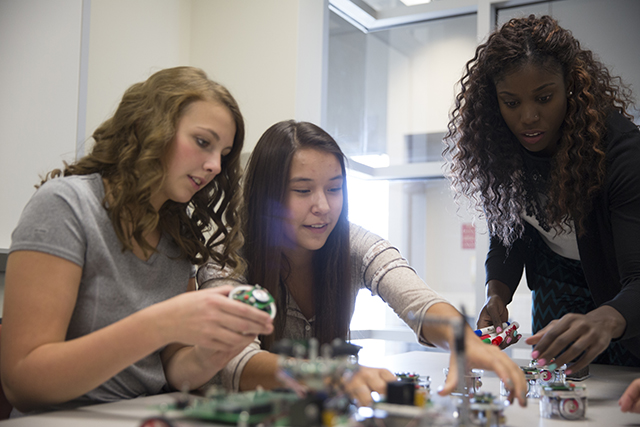 Code Crush
An iSTEM immersion experience for 8th and 9th grade girls. Designed to create an opportunity for young women to gain an invaluable look into the IT career landscape and UNO college life. Over the course of three days and four nights, IS&T will host students and teacher mentors, offering a variety of hands-on educational activities, corporate visits, and meetings with potential IT role models and mentors.
We have a real opportunity to impact students who may be the first in their family to attend college. Interest in CodeCrush has risen every year, nearly tripling the number of applications received since its inception.
Women in IT Mentoring Program
Launched in 2012, IS&T's Women in IT mentoring program has men and women IT volunteer mentors from a wide variety of businesses in the Omaha area. Mentors are matched with undergraduate and graduate students based on career goals and expertise. Within two years, the program has more than doubled in size, and is still growing.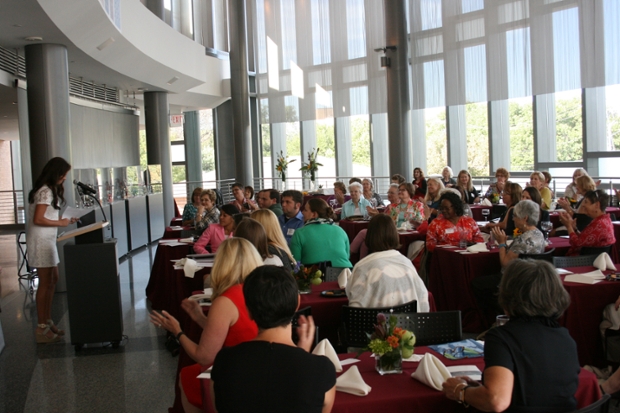 Women in IT Engagement Link
This link consists of a group of faculty, staff, students, and community members who actively promote the need for more women in the IT workforce. The IT Engagement Link organizes many activities at IS&T to recruit, retain and encourage women interested in IT, including the mentoring program and the NCWIT Aspirations in Computing Award. The IT Engagement Link also organizes panels and presentations that showcase the diversity of careers and people in IT. Speakers from NASA and Lockheed Martin have been profiled as exciting career paths and opportunities in IT.