Women in IT Projects
We're working to not only be an innovative force in IT, but to also diversify the IT landscape. We know that a diverse workforce helps solve more complex problems, so we're working hard to ensure that everyone has a place in IT.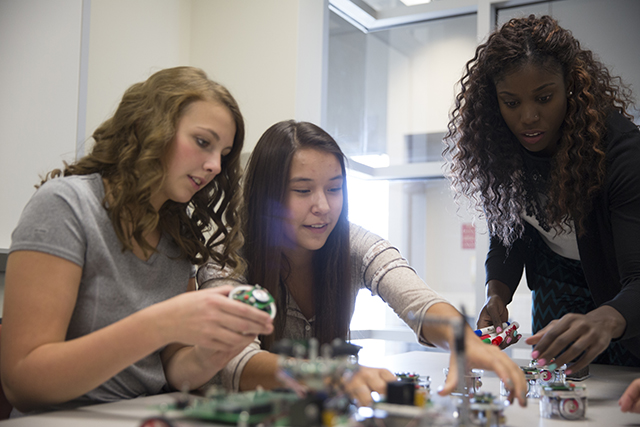 Code Crush
An iSTEM immersion experience for 8th and 9th graders. Designed to create an opportunity for young students to gain an invaluable look into the IT career landscape and UNO college life. Over the course of three days and four nights, IS&T will host students and teacher mentors, offering a variety of hands-on educational activities, corporate visits, and meetings with potential IT role models and mentors.
We have a real opportunity to impact students who may be the first in their family to attend college. Interest in CodeCrush has risen every year, nearly tripling the number of applications received since its inception. The principal investigator of this project is Dr. Deepak Khazanchi; please contact him for more information (khazanchi@unomaha.edu).
Women in IT Mentoring Program
Launched in 2012, IS&T's Women in IT mentoring program has IT volunteer mentors from a wide variety of businesses in the Omaha area. Mentors are matched with undergraduate and graduate students based on career goals and expertise. Within two years, the program has more than doubled in size, and is still growing.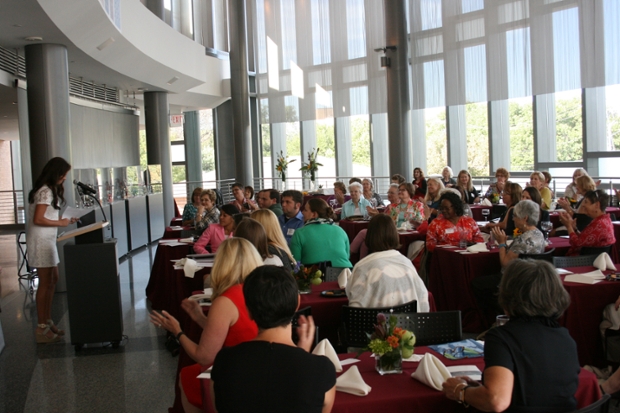 IS&T Diversity and Inclusion Committee
Per the CIST constitution, the Diversity and Incusion (D&I) Committee shall:
Advise the Deans of the college on matters relating to diversity and inclusionary practices within the college,

Exercise general overview of policy relating to diversity and inclusion,

Periodically assess the state of diversity and inclusion within the College,

Identify strategic priorities relating to College outreach and retention practices affecting or affected by diversity and inclusion practices,

Provide a forum for discussion of problems and/or concerns relating to diversity and inclusion within the classroom or college,

Distribute and/or make available minutes of its meetings to the Faculty and Staff

.
D&I Members currently include:
Kate Cooper (Chair)
Andrea Wiggins
Kyle Reestman
George Grispos
Laura Sherwin
Hina Patel
Mary Hoylman