Over the Moon: Brian Hawkins Launches into NASA
While he thought it was a long shot, the IS&T computer science graduate student knew he had the skills to impress NASA. This summer, Hawkins be working remotely with the Glenn Research Center.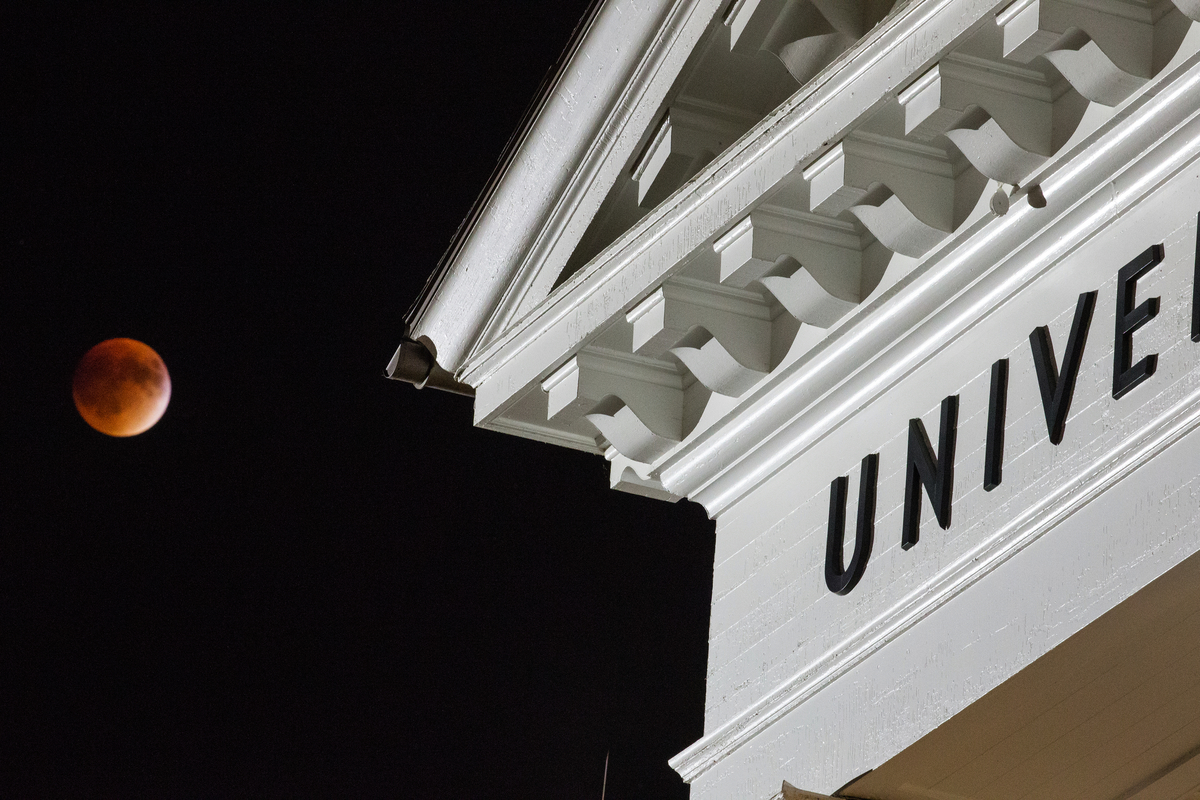 When Brian Hawkins, a computer science graduate student, saw an internship posting for working on a general user interface at NASA - he knew he had to go for it. With thousands of opportunities at NASA for the summer, he was confident he stood a fighting chance.

"Honestly, it was a long shot. But I figured I might as well take it and see what comes back from it," Hawkins says. "I knew I could at least hold a conversation [on the subject.] It seemed like a good fit."

While it was a bit of a waiting game, his patience paid off when an acceptance letter appeared in his inbox. And just like that, Hawkins is spending the summer with NASA.

While he doesn't have all the details quite yet, Hawkins says he'll be working to help improve the general user interface for a fluid dynamics simulation. The program, which is based on an outdated interface, needs to be updated with new standards and help NASA researchers run the simulations with more efficiency.
Brian Hawkins Hawkins credits his varied history in STEM, and particularly his work earning his graduate degree, as reasons he stood out to NASA.
"NASA is trying to simulate fluid flow through complex geometries," Hawkins explains. "The computer simulation will be used as a test bed, which is less expensive than actually developing a prototype in an air tunnel, or whatever would be the next step."

Hawkins will be working to make sure the simulation experience is easy to understand and run. Hopefully, people who are not as familiar with the simulation software will be able to run experiments fairly easily.

Hawkins credits his varied history in STEM, and particularly his work earning his graduate degree, as reasons he stood out to NASA. As an undergraduate student, he transferred from an engineering program to the University of Nebraska at Omaha College of Information Science and Technology and earned his bachelor's in computer science. He says he enjoyed the experience so much that he continued on to the master's program. Since then, Hawkins has been working under Dr. Brian Ricks as a graduate assistant, and hopes to graduate in December.

Originally, Hawkins was planning on moving to the Glenn Research Center in Cleveland, Ohio for the summer. But due to COVID-19 he's now working remotely. He understands the circumstances and why he's still sitting in Omaha instead of traveling to Cleveland, but he also says it won't be the same experience. 

"I'm a little bummed. It would have been cool to go to the actual facility," Hawkins says. "They have activities planned, which are still happening virtually, but it's not the same. NASA is trying to do stuff for us." 

After Hawkins graduates in December, he's hoping to stay in the NASA world. 

"Being an astronaut would be pretty cool. If I'm in NASA, why not - I might as well try out for it," Hawkins says. 
Media Contact
If you have a story idea, news tip or inquiry please contact:
Amanda Rucker, Communication Specialist, College of Information Science & Technology
arucker@unomaha.edu • 402.554.2070