UNO Theatre to perform FAME The Musical July 1-3
The show will be performed July 1-2 in the Weber Fine Arts Theatre and July 3 on the new Gene Leahy Pavilion Stage in Downtown Omaha.
date: 07/01/22 - 07/03/22
time: 7:30 PM - 10:00 PM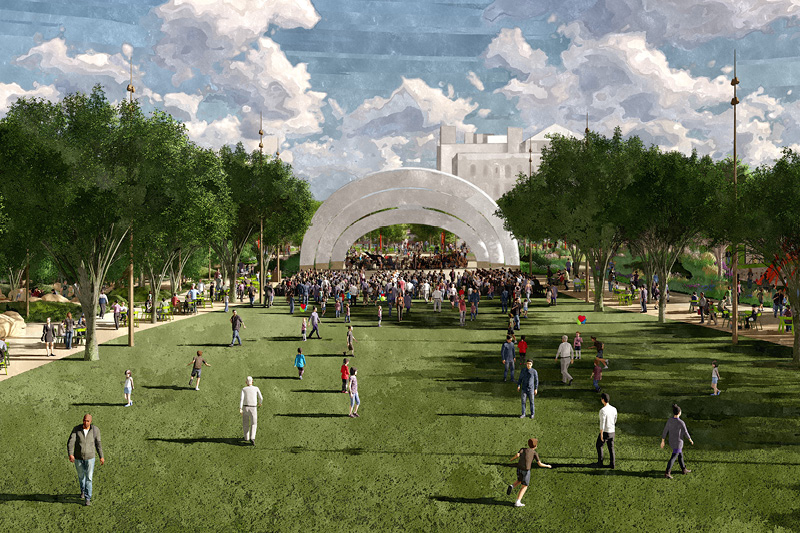 The UNO College of Communication, Fine Arts and Media and UNO Theatre in partnership with Omaha Public Schools introduce the Summer Musical Theatre Academy's FAME The Musical.
The production features a cast of 29 high school performers and a crew of 18 high school technicians representing 21 area schools and 8 school districts.
The academy begins Monday, June 6 and concludes with three exciting performances.
July 1 at 7:30 P.M. in the UNO Weber Fine Arts Building Theatre
July 2 at 2:00 P.M. in the UNO Weber Fine Arts Building Theatre
July 3 at 8:30 P.M. on the new Gene Leahy Mall's Pavilion Stage in downtown Omaha
All performances are free and open to the public
You can support the 2023 Summer Musical Theatre Academy HERE
or scan the below QR code with your phone
Members of the FAME The Musical Creative Team
Vincent J. Orduna, Stage Director
Hal France, UNO Theatre, SMTA Director
Q Smith, Master Teacher
Tyler Gruttemeyer, Director of Choirs, Omaha South High School
Domanic Brown, Dance Choreographer, Omaha South High School
Jason Jamerson, Set Designer, UNO Theatre
Grant Hilgenkamp, Set Construction, UNO Theatre
Char Willoughby, Costume Design Studio, UNO Theatre
Jocelyn Reed, Costume Designer
Rick Goble, Lighting Designer
Bill Kirby, Sound Designer, Blue Barn Theatre
Rebecca Noble, Arts Curriculum Specialist, Omaha South High School

"This program is an amazing way to connect Omaha's artistic youth with professionals. This kind of experience is so important to their development letting the students engage with Omaha's vibrant arts culture while building a deeper connection with their community."
– UNO Chancellor, Joanne Li
"For years, middle-and high-school students have enjoyed performing in musical theatre. The Omaha metropolitan area is a hotbed for such activity, and it has been a dream at UNO to allow those students to continue those experiences in college. Through the College of Communication, Fine Arts and Media, we are seeing our vision come to fruition. It is our plan for the Summer Musical Theatre Academy to become an annual showcase for the best young musical theatre performers in our city."
– UNO College of Communication, Fine Arts and Media Dean, Michael L. Hilt
"Our goal has been to offer a unique opportunity at a high-level tuition free. We want every talented young person in the metor to have the equal access to compete for this chance. Thanks to the great generosity of private individuals, UNO and OPS we have been able to achieve this goal. Omaha has seen a real blossoming of musical theatre training in its schools, community theatres and especially at Omaha Performing Arts. UNO wanted to be part of these great efforts. UNO has a strong technical theatre wing and we thought this was an important area of training."
– UNO Theatre Instructor, Hal France
Read the Official Press Release Here
About FAME The Musical
Based on the film and television series of the same name, FAME The Musical follows students at New York's High School of the Performing Arts through their four years. We see them coming to terms with life and relationships; we see those who persevere, who are resilient - and those who are not.
Originally conceived by David De Silva, FAME The Musical features a book by Jose Fernandez, lyrics by JacquesLevy and music by Steve Margoshes. This musical also features the Academy Award®-winning song "FAME," written by Dean Pitchford and Michael Gore. FAME The Musical is produced by special arrangement with Music Theatre International (MTI). All authorized performance materials are also supplied by MTI.
For more information about the Summer Musical Theatre Academy or about the shows, contact Hal France at hfrance@unomaha.edu