School of Communication Students Win Big At Eric Sevareid Awards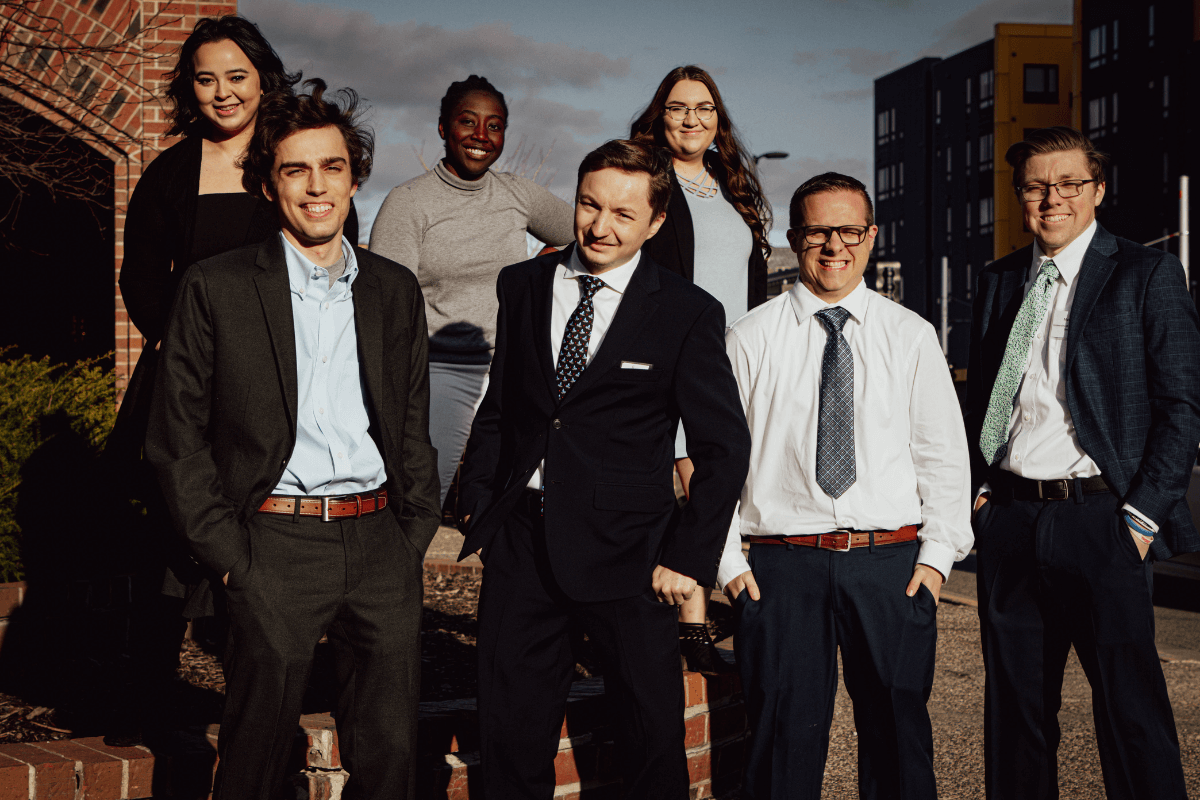 Students in the School of Communication at UNO attended the 2022 Midwest Journalism Conference and returned with 18 Eric Sevareid awards, surpassing previous records.
The Eric Sevareid Awards are named for the North Dakota-born and University of Minnesota-educated journalist best known for his work as a correspondent for CBS Radio and Television. Each year, the Midwest Broadcast Journalists Association presents awards to the best work done by broadcast news operations and journalists working in small, medium and large markets in our six-state region on radio, television and online.
The journalists earned first-time awards in the newscast, spot news, sports program, and social media categories. The two-day event, held on the University of Minnesota campus, also showcased scholars and broadcast journalists sharing experience in the newsroom, powershifts in the workplace, election and court reporting.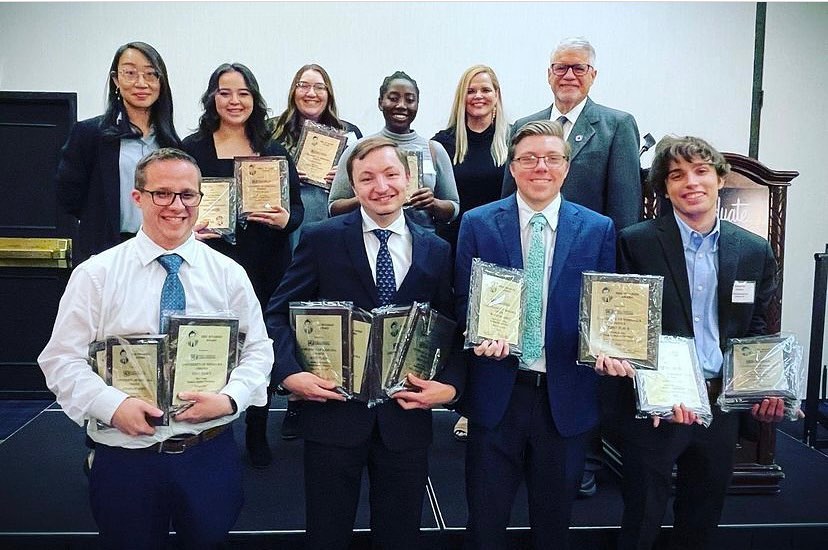 Six states make up the regional conference including: Nebraska, Iowa, South Dakota, North Dakota, Minnesota and Wisconsin. This year's journalists are among the more than 700 overall entries. This year's award winners were announced at the Midwest Broadcast Journalism Association banquet and ceremony.
UNO won awards in the following categories:
Eric Sevareid Awards for Television
Hard Feature (2)
Investigative (2)
Newscast
Series
Sportscast/Program
Spot News
Talk/Public Affairs
Eric Sevareid Awards for Radio
General Reporting
Hard Feature
Social Media (2)
Soft Feature
Sports Play-by-Play
Sportscast/Program
Talk/Public Affairs (2)
---
MavRadio.FM and The Omaha News are student-run media from the campus of the University of Nebraska at Omaha. The stations can be heard on 90.7 HD-2, the TuneIn app or MavRadio.FM, UNOmahaNews.com as well as followed on Instagram, Facebook, TikTok and Twitter.
About the School of Communication
The School of Communication provides a student-centered, dynamic environment designed to elevate, empower and engage students to become skilled, ethical citizens and professionals who can excel in diverse local and global communities. The University of Nebraska does not discriminate based on race, color, ethnicity, national origin, sex, pregnancy, sexual orientation, gender identity, religion, disability, age, genetic information, veteran status, marital status, and/or political affiliation in its programs, activities, or employment.
Contact Us
If you have a story idea or inquiry please contact:
Randy Mattley, Communications Specialist, College of Communication, Fine Arts and Media
rgmattley@unomaha.edu • 402.554.3216