Globalization, technology, and empowered consumers are driving change in the global marketplace.
As a result, organizations are recruiting and developing a 21st-century workforce to meet the changing needs of customers while seeking to develop a competitive advantage.
A recent survey by CNN-Money identified Supply Chain Management as one of the top careers in America based on the expected growth of career opportunities, competitive salaries, and satisfying work.
As organizations strive to develop the efficiency and effectiveness necessary to thrive in a global economy, job opportunities in Supply Chain Management are expected to increase at a faster rate than the national average.
---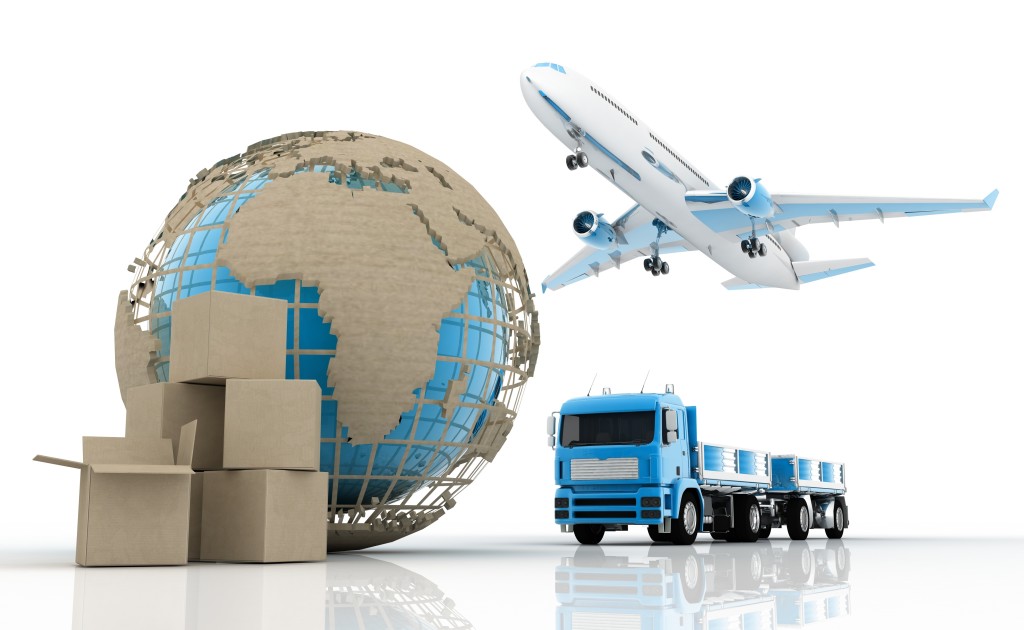 Why Choose the Concentration in Supply Chain Management?
A concentration in Supply Chain Management allows you to customize your program in order to enhance your professional and personal success through the development of critical skills in quality management, process improvement, and sustainability.
Specific topics in this concentration include materials management, logistics, global sourcing, new product innovation, and strategic supply chain management.
---
Program Structure
In addition to the 24 credit-hour MBA core curriculum, a concentration in Supply Chain Management requires completion of the course work below.
A concentration shall include at least nine (9) credit hours.
---
Course Code
Course Title
Description
Credits
BSAD 8710

Supply Chain Management (REQUIRED)

This course will focus on supply chain management as a key functional area of organizational success. Students will learn about current techniques used by supply chain practitioners to make strategic and tactical decisions that support the overall strategy and day-to-day operations of an organization. Students will develop an understanding of how supply chain decisions and appropriate metrics of performance can be utilized to improve the operational efficiency and effectiveness of an organization.

Prereq: Not open to non-degree students. Not open to nondegree students.

3
Then select Two(2) course from below:
ACCT 8066

Advanced Managerial Accounting

Intensive study and discussion of the responsibilities of managerial accountants in the decision-making process in organizations and the consequences of the manner in which they use cost accounting information in decision-making.

Prereq: ACCT 3050 with "C" (2.0) or better and ACCT 3030 with "C" (2.0) or better. Cumulative GPA of at least 2.5. Cumulative upper-division Accounting GPA of at least 2.5. Not open to non-degree graduate students.

3
ACCT 8230

Management Accounting Issues

An analysis of information to assist managers in determining successful strategies, developing those strategies into plans and controlling operating activities to achieve strategic goals.

Prereq: ACCT 3050 or BSAD 8200. Not open to nondegree students.

3
BSAD 8066

Healthcare Analytics for Business

This course will focus on the use of analytics to develop key performance indicators that integrate and evaluate clinical, administrative, and financial performance. Key concepts in this course will include information management, performance metrics, data visualization, and communication of results across the healthcare ecosystem. Specific topics will include health outcomes analysis, financial performance, developing an analytics strategy, data quality and governance, and the four stages of actionable intelligence.

3
BSAD 8076

International Logistics Management

This course will focus on the logistics of international trade and how managers facilitate the flow of goods and services in import and export environments. Students will learn about infrastructure and business practices needed to manage international transportation, communications, services, and regulatory requirements. Students will develop an understanding of international terms of trade, transaction risk management, and location decisions for placement of warehouses and distribution centers.

3
BSAD 8096

Principles of Collaboration

Students will work with techniques for team leadership, interpersonal collaboration, consensus-building, creative problem solving, negotiation, facilitation, group process design, collaborative workspace design, and collaboration engineering. Students will gain hands-on experience with collaboration technologies.

3
BSAD 8176

Emerging Trends in Supply Chain Management

This course will focus on megatrends influencing supply chain management and design in the 21st century. Key concepts in this course will include contemporary opportunities and challenges in creating customer value via the supply chain with a focus on globalization, sustainability, and risk management. Specific topics will include the influence of the empowered customer on supply chain design, global supply chain trends, and the need for integration of technology and talent to create a competitive advantage

3
BSAD 8336

Project Management

This course will focus on the planning and execution of complex projects within an organization. Students will learn how to conduct stakeholder analysis, plan the scope of a project, develop a project budget, lead a project team, and define the steps necessary to bring a complex project to a successful conclusion. Students will recognize how the strategy, structure, and culture of an organization can be used to identify and prioritize complex projects.

3
BSAD 8356

Global Sourcing and Innovation

This course will focus on global suppliers as partners in the development and commercialization of new products. Students will learn about open innovation and the integration of internal and external business systems focused on new product innovation. Students will develop an understanding of regulatory policies related to information sharing and the intellectual property rights of buyers and suppliers.

3
BSAD 8376

Supply Chain Analytics

This course focuses on the integration of supply chain management through the use of key performance indicators. Key concepts in this course include data visualization, supplier performance metrics, service-dominant logic, and the supply chain for data. Specific topics include the influence of the empowered customer on supply chain metrics, using metrics to develop a competitive advantage, data-driven decision making, and the four stages of actionable intelligence.

3
BSAD 8386

Industrial Purchasing and Logistics Management

This course will focus on the strategic procurement of products and services in order to gain a competitive advantage through integrated supply management. Students will learn about strategic supply management, contract negotiation, and supplier quality management. Students will develop an understanding of supplier performance management through the use of supply chain information systems.

3
BSAD 8456

Managerial Negotiation Strategies

This course introduces students to the theory and practice of negotiation. The ability to negotiate successfully rests on a combination of analytical and interpersonal skills. In this course we will develop a set of conceptual frameworks that should help students better analyze negotiations in general and prepare more effectively for future negotiations in which they may be involved. This course is designed to help students better understand the theories, processes, and practices of negotiation, as well as conflict resolution and relationship management so that students can be more effective negotiators in a wide variety of situations.

3
BSAD 8466

Supply Chain Management

This course will focus on the integration of internal and external systems designed to maximize the efficiency and effectiveness of supply chain networks developed by industrial organizations, government agencies, and not-for-profit organizations. Key concepts will include supply chain design, trends in technology, and cross-functional collaboration, coordination, and communication along the value chain. Specific topics will include the influence of empowered customers on supply chain integration, global supply chain trends, closed-loop supply chains, and the challenges and benefits of integrating technology and talent in the workplace.

3
ECON 8210

Managerial Economics

Microeconomics for graduate students of business. Economic analysis of the business firm and its environments, with emphasis on market structure, production possibilities and cost factors. Additional consideration is given to the theory of the firm under conditions of uncertainty.

Prereq: Graduate student in economics and ECON 2200 or equivalent.

3
ECON 8216

Industrial Organization

This course applies economic analysis to public policy issues in industrial economics. It is concerned with the strategic behavior of firms: the nature of interaction among competing firms within a game-theory framework. Among the topics covered are: discriminatory pricing, predatory conduct, product design, patent infringement, price wars, location decisions, and entry-deterrence.

Prereq: ECON 2200 and 2220, or BSAD 8180, or permission of instructor.

3
ECON 8230

Business Conditions Analysis

This course is concerned with the statistical measurement and evaluation of general business conditions, and the adaptation of business policies to changing business conditions. Emphasis is placed upon the practical application of statistical techniques of analysis to the business situation, within the framework of the aggregate economy.

Prereq: ECON 2200 or BSAD 8180.

3
ECON 8310

Business Forecasting

This course includes a comprehensive survey of forecasting methods and in-depth study of selected techniques most commonly used in business environments. Emphasis is given to applications and therefore students will be required to develop forecasting models and test their performance as part of the course.

Prereq: BSAD 8000 or equivalent or ECON 8300 or permission of instructor. Not open to nondegree students.

3
ISQA 8016

Business Intelligence

This course intends to provide graduate students in-depth exposure to the growing field of business intelligence. Business intelligence (BI) consists of the set of concepts and techniques used to analyze business data in support of decision-making and planning. BI spans a number areas of management information systems, including Decision Support Systems (DSS), Enterprise Resource Planning (ERP), Data Warehousing, Knowledge Management, Customer Relationship Management, Data Mining, and others.

Prereq: ISQA 4150/8156; ISQA 8040; & ISQA 8050. Not open to nondegree students.

3
ISQA 8736

Decision Support Systems

This course examines a set of information systems which specifically support managerial decision makers: Decision Support Systems, Group Decision Support Systems, Executive Information Systems, Data Warehouses, Expert Systems, and Neural Networks. This course explores the development, implementation, and application of these systems, how these systems can be applied to current business problems, as well as how organizational issues impact the implementation and usage of these systems.

Prereq: CIST 3100 or equivalent.

3