Applied Behavior Analysis FAQ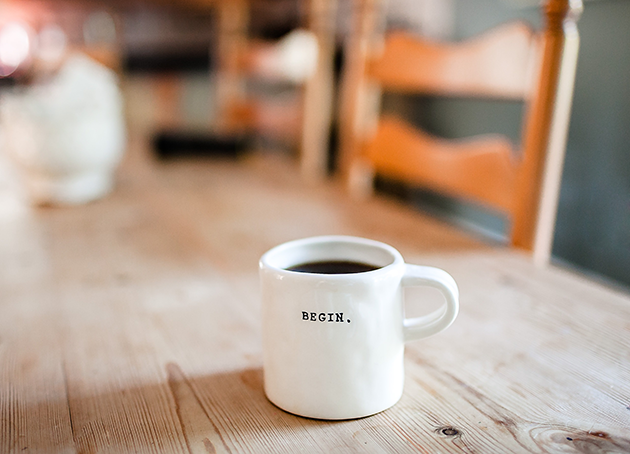 Frequently Asked Questions
1. How long will it take to complete the program at UNO?
The M.A. in Psychology with an emphasis in Applied Behavior Analysis program requires a total of 36-39credit hours, typically requiring two years (fall and winter semesters, no summer courses) full time course load (2-3 classes per semester and practicum).
2. What are the prerequisites for applying to the ABA program at UNO?
All Graduate College and UNO Psychology Departmental admission requirements are prerequisite for admission to the M.A. in Psychology with an emphasis in Applied Behavior Analysis Training Program. A minimum of 15 undergraduate semester hours or the equivalent of psychology courses including basic statistics and an upper level laboratory course emphasizing the experimental method, data collection, statistical analysis, and report writing are required. For example, classes offered at UNO that would fulfill this requirement include laboratory research in Cognitive Psychology (PSYC-4074), Sensation and Perception (PSYC-4214), Behavioral Neuroscience (PSYC-4234), Animal Behavior (PSYC- 4280), and Learning (PSYC- 4024).
The Departmental Application Form requires a statement of purpose and an indication of the program and, where appropriate, the area of concentration (i.e., ABA) within the program to which the applicant is applying.
The following information is required for every individual applying to the ABA program:
·Graduate Record Examination (GRE)
·Undergraduate and Graduate (if applicable) grade point average (GPA)
·Letters of Recommendation
·Statement of purpose
·Senior authored writing sample
·Vitae (Resume')
·Transcripts
·UNO application form.
3. What can I do with my degree from UNO?
This degree fulfills course and practicum requirements allowing students to sit for the BCBA exam, as well as qualifying students to pursue LMHP certification (provided they have accrued 3,000 additional supervised hours). The LMHP allows students to provide mental and behavioral health services (including ABA) in Nebraska.
Recent Graduates of this program are currently working as clinicians providing services at:
MMI Center for Autism Spectrum Disorders Severe Behavior clinic, Early Intervention clinic, and Pediatric Feeding program.
MMI Psychology Department Autism Care for Toddlers clinic
Childhood Autism Services in Omaha, NE
Behaven Child Services in Omaha, NE
Immanuel Hospital Inpatient Child and Adolescent unit in Omaha, NE
Little Leaves Autism clinic in Washington, DC
Heartspring Residential and Outpatient Behavioral Health in Wichita, KS
In addition, we have graduates pursuing graduate training for PhD at:
UNMC MMI Applied Behavior Analysis program
University of Nebraska Lincoln School Psychology program
University of Oregon School Psychology program
University of Georgia Applied Behavior Analysis program
4. What experience do I gain in the practicum at UNO?
Students will gain applied experience through the completion of 750 to 1000 hours of supervised practicum in several settings, including outpatient behavioral health in psychology clinics and integrated care clinics (i.e.., pediatric medicine clinics), autism care clinics, severe behavior clinics, and pediatric feeding clinic at MMI. In addition, students may have practicum experiences with community agencies or schools providing behavioral health services to children and adolescents. All practicum experiences are supervised by a clinician who is a BCBA. The practicum is approved by the BACB.
Graduate students who are employed at MMI are often working at clinics in which they may also accrue some of their practicum hours. All students are expected to accrue hours in at least 2 different practicum placements or experiences. The practicum faculty coordinator works with each student to identify and acquire the practicum experiences that best meet student goals for training.
5. What GPA/GRE scores do I need to get in?
UNO admission policy does not require a specific GPA or GRE scores. The test results may take several months for UNO to receive and then send on to the Department of Psychology after the test date.
6. How many semester hours does a full time graduate student in the ABA program take?
Full time for a graduate student is nine hours (three classes) per semester. Some semesters in the program will be nine hours, others may be 12 hours. Nine hours may sound easy but keep in mind that graduate classes are designed to be more intensive than undergraduate classes.
7. When do I apply?
Completed applications for the ABA M.A. program are due January 5.
8. What kind of jobs should I be working at as an undergrad to get relevant experience?
Any position in the mental health or behavior analyst field will be beneficial. Some positions that previous students have held include:
• Behavioral therapist for a child with autism
• Residential treatment center employee
• Hospital employee (working with children or on the psychology floor)
• Daycare or respite care worker
• Summer camp counselor
• Volunteer for organizations such as Special Olympics, etc.
9. How many hours should I work while in the program full time?
It is recommended that you work no more than 20 hours per week during any semester in your graduate school career. There are some opportunities for Teaching Assistantships (TA) for graduate students. If a TA position is not available, a part-time job with flexible hours is recommended. TA positions are generally 20-hour a week positions and with a tuition waiver, excluding fees. Once UNO receives your General GRE scores and sends them to the department, you will be eligible for an assistantship. Keep in mind these test scores may take a few months to reach the UNO Department of Psychology. To see the deadlines for applying for the Department of Psychology positions, see the Graduate Teaching Assistantship information through the Graduate College. However, Graduate Assistant (GA) positions are also available at UNO outside the Department of Psychology; most of these include a tuition waiver. In order to apply for these positions, visit UNO Human Resources to view available positions and online application procedures.
In addition, many of our students are employed at the MMI Center for Autism Spectrum Disorders or the MMI Psychology Department. Americorps positions and GA positions are available through the MMI Psychology Department.
10. If I have not been admitted to the program or if I am waiting to apply, can I start taking classes early?
No. Only students admitted to the program are permitted to take ABA courses. This is to ensure personal attention and small class sizes to those who are in the program. While you are waiting to start the program, undergraduate courses such as upper level laboratory classes (see number 3), statistics courses, ABA, and developmental psychology courses are helpful.
11. Where can I learn more about Applied Behavior Analysis and/or BCBA?
• The Behavior Analyst Certification Board (BACB) information are available here.
• Additionally, prospective students may visit the website of the Association for Behavior Analysis International which is our professional organization.
• Anyone interested in learning more about UNO's ABA program is encouraged to visit the Psychology Department in the Arts & Sciences Hall at UNO or the Psychology Department at MMI.
• Please contact Mark D. Shriver, Ph.D., BCBA-D at mshriver@unmc.edu or at 402-559-6087 for more information or to schedule a meeting.
Additional information about ABA in Nebraska can be found at Heartland Association for Behavior Analysis or the Nebraska Association for Behavior Analysis
Our Campus. Otherwise Known as Omaha.
The University of Nebraska does not discriminate based on race, color, ethnicity, national origin, sex, pregnancy, sexual orientation, gender identity, religion, disability, age, genetic information, veteran status, marital status, and/or political affiliation in its programs, activities, or employment. Learn more about Equity, Access and Diversity.
scroll to top of page