Remembering Dr. James Fawcett: From Talented Clarinetist to Noted Herpetologist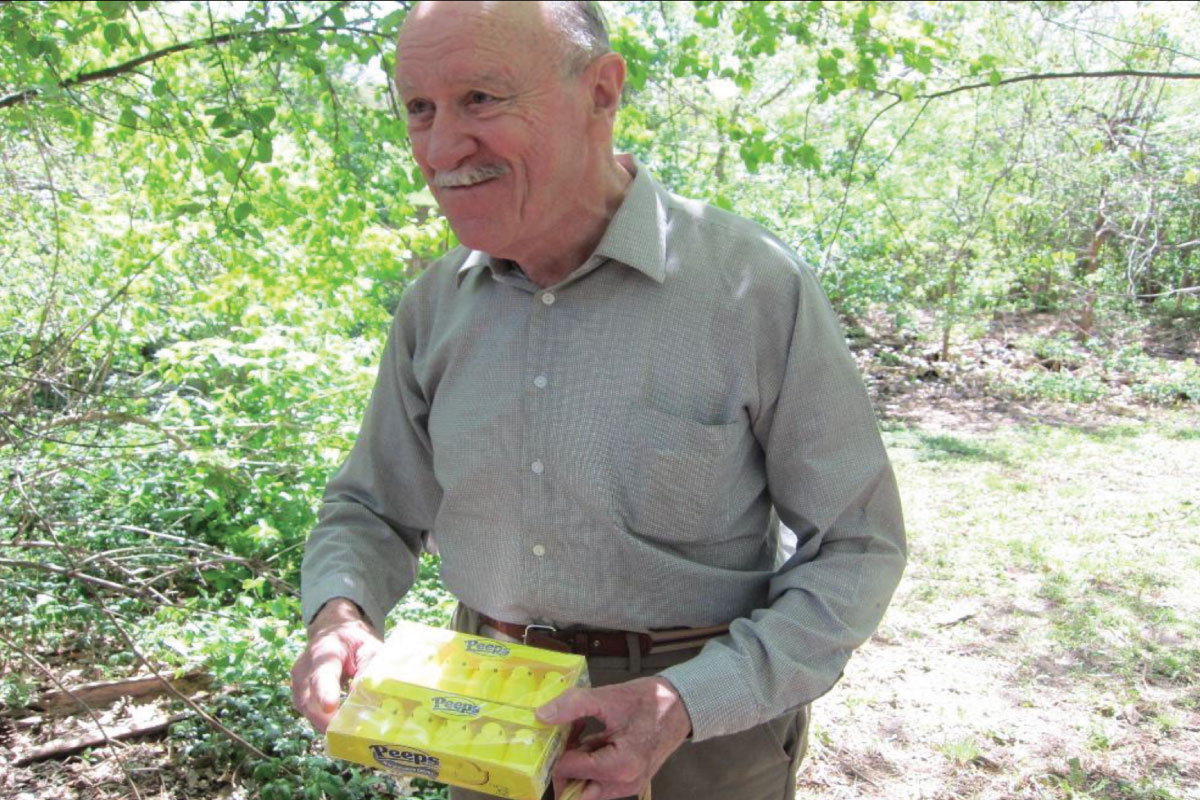 James D. Fawcett, a respected researcher and Associate Professor Emeritus in the Department of Biology at UNO, passed away in early 2020, but his legacy lives on in his home country of New Zealand and beyond.

As a boy, James studied the clarinet and would eventually go on to perform professionally with the Auckland Wind Ensemble and various orchestras, as well as teach the instrument to others. At the same time, James was expanding his knowledge of biology, completing both a bachelor's and a master's degree in the subject at the University of Auckland.

He came to the U.S. to study under renowned herpetologist Hobart Smith at the University of Illinois, leaving behind his career as a professional musician.

He later completed his Ph.D. in zoology at the University of Colorado, and found a position working at the University of Nebraska at Omaha in the Biology Department where he would spend the next several decades.

Moving up from an instructor position to an Assistant Professor and then Associate Professor of Biology, James was named an Associate Professor Emeritus upon his retirement in 2015. In his years of teaching and research at UNO, James directed more than 50 graduate student thesis projects, countless undergraduate projects, and mentored numerous others.

James was a sought-after instructor who taught courses in herpetology,
vertebrate embryology, comparative vertebrate anatomy, histology, and human anatomy and physiology, among others. He was an instructor who challenged his students academically while exuding enthusiasm for his subjects.

He also built a reputation among fellow scientists in his field worldwide. James' own research focused much on reproductive biology and herpetofauna native to New Zealand, particularly the iconic tuatara, which includes more than 110 lizard species like skinks and geckos and less than a handful of frog species. He was a co-founder of the Nebraska Herpetological Society in 1978, as well as the World Congress of Herpetology where he represented New Zealand in 1982.

To honor his storied legacy, James' wife Georgene established the James Fawcett Postgraduate Research Award with the Auckland Museum and the James Fawcett New Zealand Herpetofaunal Postgraduate Research Award at the University of Auckland. The awards are meant to elevate herpetological researchers whose work focuses on New Zealand native reptiles and/or amphibians, supporting the field that James was so dedicated to.
Read more about James Fawcett's life and work in "James Davidson Fawcett (1933–2020): Imbibing with The Kiwi."