MA CCT Student Applies Coursework to Role with State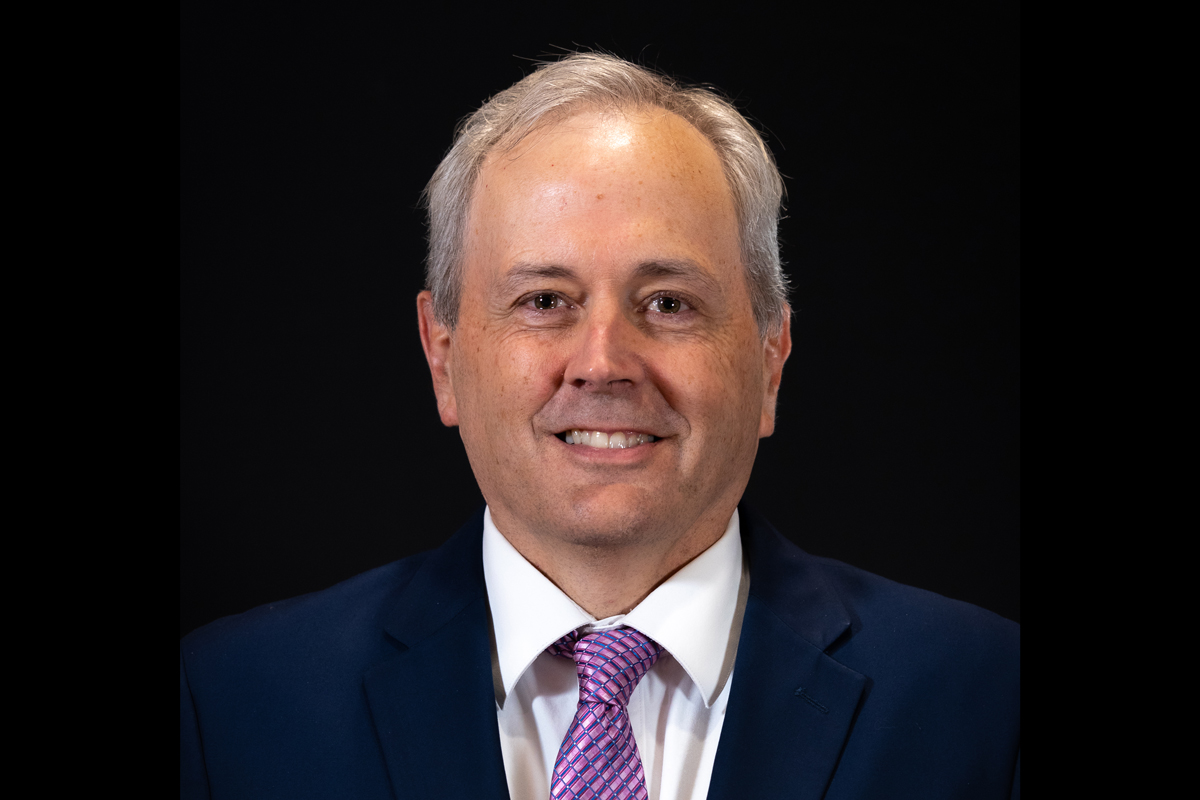 When Gene Cotter took his very first class in the Master of Arts in Critical and Creative Thinking (MA CCT) program at UNO, CACT 8000 – Intro to Critical and Creative Thinking, he knew.

"I can tell you that in my very first class, Intro to Critical and Creative Thinking, was when I absolutely knew that I was in the right place," he said. Now as Cotter nears the end of his time in the MA CCT, he's clearly seeing the importance of the program's multi-disciplinary approach to addressing some of society's most pressing issues.

Cotter says he did not exactly set out to become a probation officer after graduating from UNO with a Bachelor of Science in Criminal Justice in 1990, but that the profession found him. He worked as a probation officer in Scotts Bluff County for five years then made his way back to eastern Nebraska, where he worked as an intensive supervision probation officer for 11 years. In 2006, Cotter helped start a program called Specialized Substance Abuse Supervision, a statewide initiative that aimed to reduce prison populations, and soon after that, stepped into a supervisory role. He then moved up to the Chief Probation Officer role in the adult office and later made his way to the Capitol's judicial branch, where he is now the Deputy Administrator for Operations at the administrative office of the courts and probation.

So by the time Cotter enrolled in his first class for the MA CCT in 2019, he brought decades of experience with him that he was able to draw on for his class assignments. However, the course, taught by Dr. Brian Kanouse, had him seeing a field in which he'd spent nearly all of his professional career through an entirely new lens.

Cotter's project for the introductory course centered on the use of NARCAN, the analgesic used in opioid overdose, whether a non-medical practitioner should be allowed to use such treatments and how the judicial system can borrow methods from the medical field, such as risk management and documentation, to implement the use of NARCAN.

"When I was working on that paper, and just examining and exploring all the interconnections between the views of my field and the medical field and the community's thoughts, and the views of families of addicts, it all came together. And I just look at the considerations in that one little project which wasn't all that little. It was a 10-, or 20-, or 25-page final paper that I probably could have written 200 pages on," Cotter said.

"It was like the proverbial onion; the deeper I went, another layer would come off, and I would have to go explore that layer and then I'd have to go explore another layer. There were things in my job that I had probably grown accustomed to doing, but I just hadn't paid attention to it before."

This semester, Cotter is in his final class in the MA CCT before he begins his final project this fall. The graduate project in the MA CCT allows students to tackle a multi-faceted issue using research and methods gained in their coursework. For his project, Cotter plans to examine what other judicial branches across the country have done to help increase diversity, equity, and inclusion in their ranks.

"I know I can't achieve systemic change on my own, nor would I ever try to, but I can certainly help do some research on where we stand in comparison to others and what efforts have worked in other states."

Cotter says that throughout his time in the MA CCT, he has focused his projects and papers with his career in mind.

"I'm trying to ensure everything I have done in the MA CCT will be mutually beneficial to not only myself but to my work. That, in turn, at least in my mind, can lead to more benefit to the people of Nebraska in all sorts of ways."

Cotter says that ever since he stepped into a supervisory role in probation, he's carefully considered why he chose his career path, and the leadership-focused courses in the MA CCT have helped with that "why."

"When I went from being an officer to being a supervisor, I had to determine my 'why' because I was no longer directly involved with making things better for the people of Nebraska," Cotter said. "Instead, I was in charge of the people that were making things better for the people of Nebraska. I always want to be in a place where I am able to give the people involved in direct service delivery a psychological ownership and an intent to act in everything they do. So that they feel they have the tools they need and the ability to influence at the local level and so they can get the work done and create positive change."

Cotter admits that when he first started the MA CCT, he wasn't entirely sure what to expect, but he knows he made the right choice.

"Once I earned my way with my first class, my mindset went from 'Can I do this?' and became 'Oh my gosh, I need to do this.'"