Dawn Cripe Wins Lamanna Award for Excellence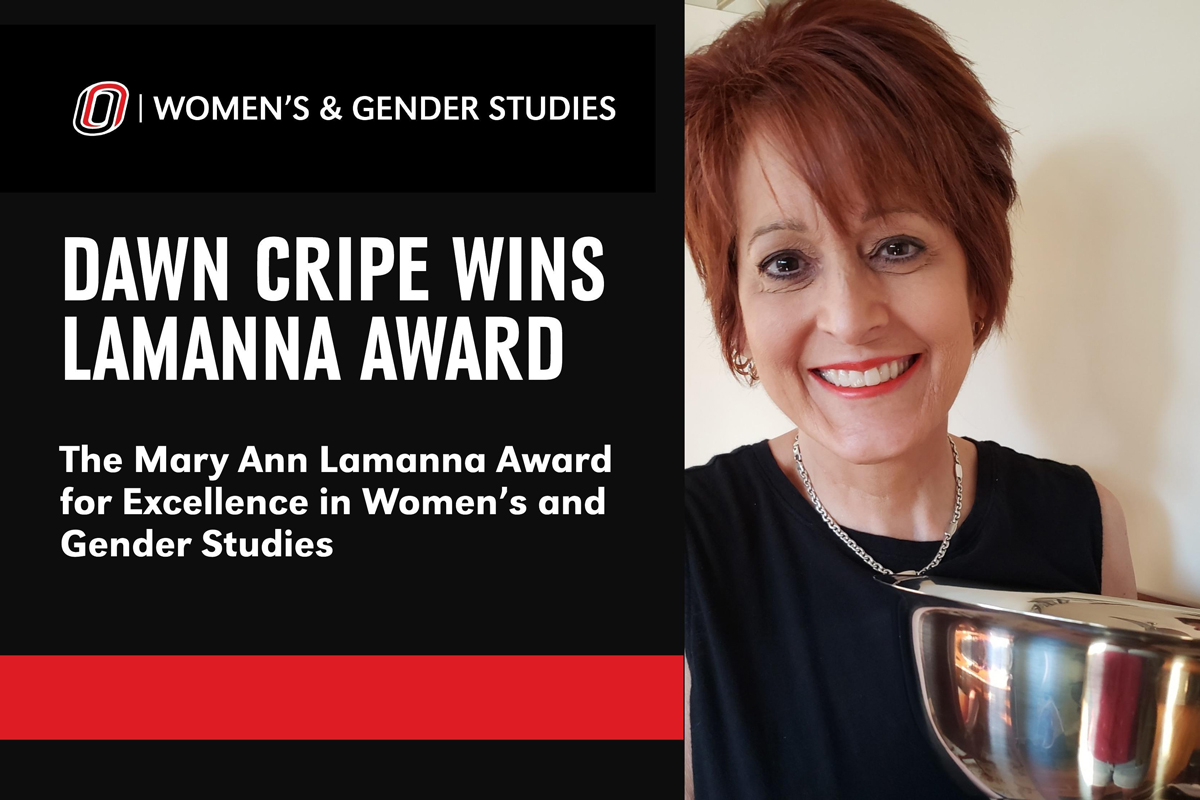 Congratulations to Dawn Cripe on winning the 2020 Mary Ann Lamanna Award for Excellence in Women's and Gender Studies for her service to the program.
The annual award, first launched in 2005, honors Mary Ann Lamanna while recognizing other outstanding contributors whose service, teaching, and/or research continually energize and renew the Women's and Gender Studies program.
Cripe is a two-time UNO alumna, first earning her bachelor's degree in journalism in 2000 and her master's in communication in 2004. She's worked in industry, specifically advertising and sales, as well as in advising and professional development roles at College of Saint Mary, before she started teaching at UNO.
Testimonials and words of encouragement submitted by colleagues and students portray Cripe as a student-centered leader and supportive mentor dedicated to making connections with people and sharing her enthusiasm for the Women's and Gender Studies program. One former student expressed in a submitted testimonial that "every department at the University of Nebraska Omaha should be full of Dawn Cripes. She is a stellar educator with vast expanse of knowledge."            
As an instructor in the program, she's primarily taught an introduction to women's and gender studies in the humanities, a gender and leadership course and a class on gender and communication.
In response to receiving the Lamanna Award, Dawn wrote about her inspiration and expressed her thanks.
"Mary Ann [Lamanna], you were ahead of my time in the 70s, understanding that sex roles were changing," Cripe writes. "I'm now teaching from your vision and commitment to the program, to the students and to the community at large."
If you have a story idea, news tip, or inquiry please contact:
Courtni Kopietz | ckopietz@unomaha.edu