Grappling with Social Issues and COVID-19 through Playwriting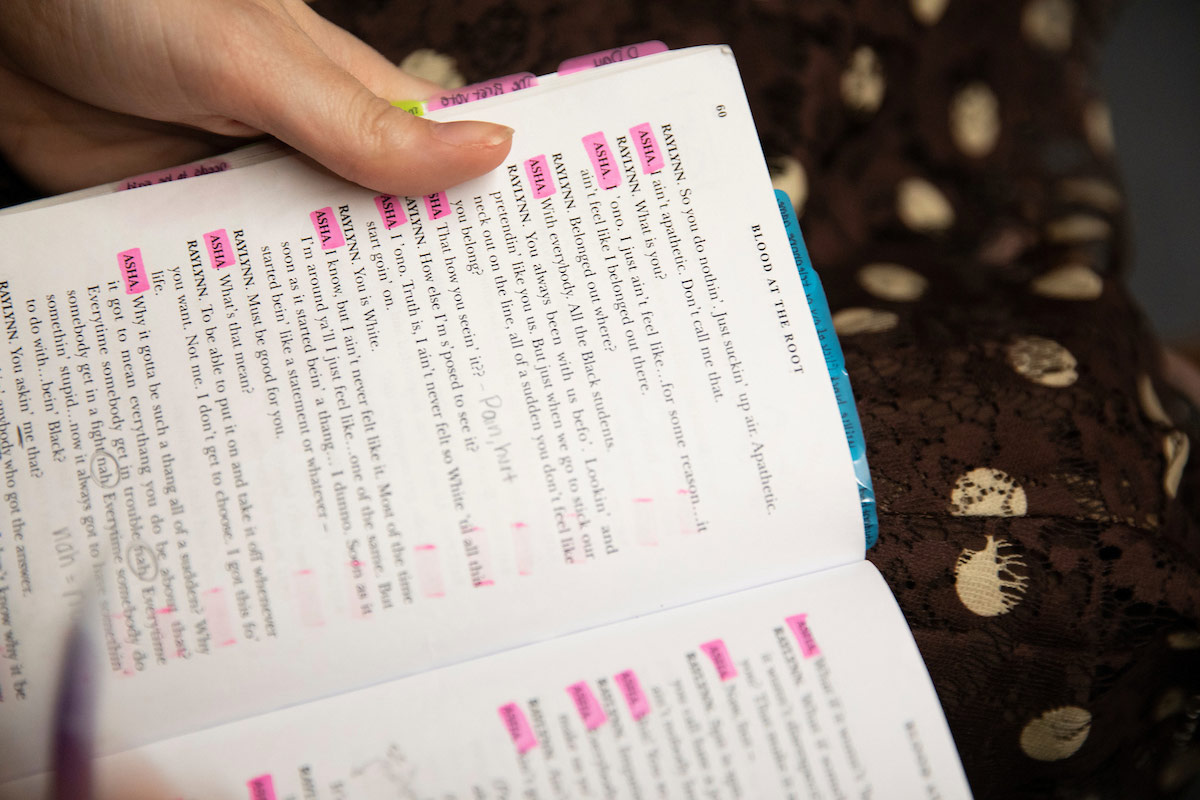 COVID-19 has changed the way we navigate through every aspect of our lives; social distancing is the current norm and learning, K-12 as well as higher ed, has turned virtual. Students in ENGL 4970/8976 at UNO are putting pen to paper—or fingers to keyboard—and grappling with the coronavirus pandemic through playwriting.
The "Reading and Writing About Sickness and Health" course taught by Steve Langan, Director of the Medical Humanities program at UNO, allows students to explore various themes of the human experience in healthcare by reading and discussing short stories, poems, creative nonfiction pieces and more. In turn, the students also work to write and present their personal health and illness autobiographies.
The latter portion of the class involves playwriting, specifically producing scripts for one-act plays. To help the students accomplish this, enter Stephen Cedars and Julia Hansen of Theater for Social Change.
Theater for Social Change is a New York City-based residency program that brings playwriting to universities as a vehicle for storytelling and better understanding the essential social issues of our time. Cedars and Hansen have been traveling to Omaha to share their expertise and guide UNO students in this course for the last several years.
Students are invited to write plays on any medical, healthcare, and social issues that come to mind. With the ongoing coronavirus pandemic in spring 2020, students didn't need to look far for possible topics.
"Drama is a way that one can grapple with really big, important social questions," Cedars says. "And thus far over the years, we feel more and more certain that's true."
"Drama is a way that one can grapple with really big, important social questions. And thus far over the years, we feel more and more certain that's true."
- Stephen Cedars, Theater for Social Change
The advent of COVID-19 moved this year's experience into a remote learning format. Cedars says that while the transition to online may have cost a degree of person-to-person interaction, forging ahead with the program despite the challenges gave a burst of optimism to them and the students.
"Our program is built very much on the premise that good work comes from good relationship-building," Cedars says. "We like to say we come to town not to work on plays, but to work with people—and I'm amazed at how often we were still able to accomplish that holistic goal. We still made a lot of personal connections with the students."
Cedars and Hansen encouraged the students to make their plays be about the issues they're seeing in the news every day: respirators, testing capabilities, the institution of health care. Around the world, who is being left to die? What's fair and who decides?
In a directive to students Cedars said, "We want you to have fun. We want you to take risks. We want you to write the most ridiculous, strangest thing you've ever written as long as you feel that you're genuinely grappling with some of the questions that we want to face."
Students were able to pitch ideas and workshop their scripts in online class Zoom sessions and in individual virtual meetings with Cedars and Hansen. They talked character development, humor, power dynamics and conflict, writing fluid dialogue and letting motivations drive actions. 
After a few weeks of writing and rewriting, the experience culminated in a reading of everyone's scripts by professional actors, friends of Cedars and Hansen. In previous years, this event was held in a public venue and attended by Omaha community members; in the time of social distancing, students instead invited friends and family to tune into a live Zoom broadcast.
The final plays are funny, heartfelt, devastating and every emotion in between.
Laura Flores, an MD/PhD student at UNMC who enrolled in the course, wrote her play about a conflict we can all relate to: there's one device and two people need it—who gets the lifesaving equipment? 
"My play is about a resident physician who is grappling with distribution of a resource between two patients, and one he has a longer-term relationship with," Flores says. "One patient attempted suicide and is the son of a surgeon, and the other patient is a mother diagnosed with COVID-19. Who should get the ventilator?"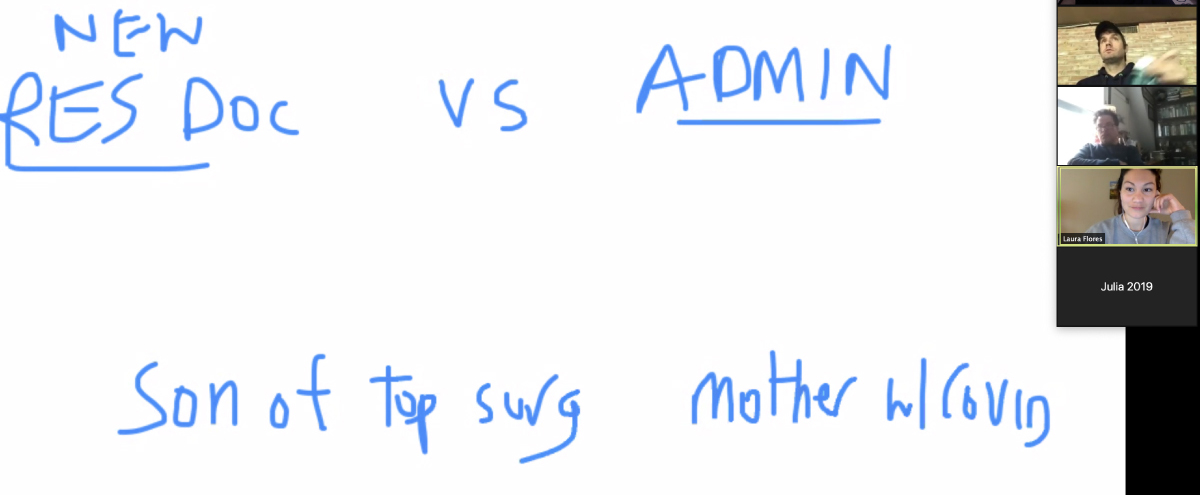 Flores said this was her first experience writing a play, but before she entered her graduate program, she studied philosophy and was interested in exploring the role of ethics in healthcare. She says taking this Medical Humanities course was a nice way to get back into the ethics realm and think about how other people are approaching science and medicine.
"I'm much more understanding of people's experiences than I was before," Flores says. "In medicine, we're really centered on knowledge. So, to reflect and say, 'I may be the expert on the science, but I'm not the expert on your personal experience.' That was really big for me."
The class is comprised of some students focused on art and humanities and others with a science or medical background. Together they bring unique perspectives and the opportunity to learn from each other.
"I think having some diverse voices and backgrounds is really beneficial," Flores says, "and I hope more students have the opportunity to take this class."
Learn more about the Medical Humanities program today.
If you have a story idea, news tip, or inquiry please contact:
Courtni Kopietz | ckopietz@unomaha.edu