National Higher Education Leadership Consortium Conference Held at UNO
The Sam and Frances Fried Holocaust and Genocide Academy and the Leonard and Shirley Goldstein Center for Human Rights hosted the second biennial meeting of the The National Higher Education Leadership Consortium of Directors of Centers in Holocaust, Genocide and Human Rights Studies (NHEC) this December.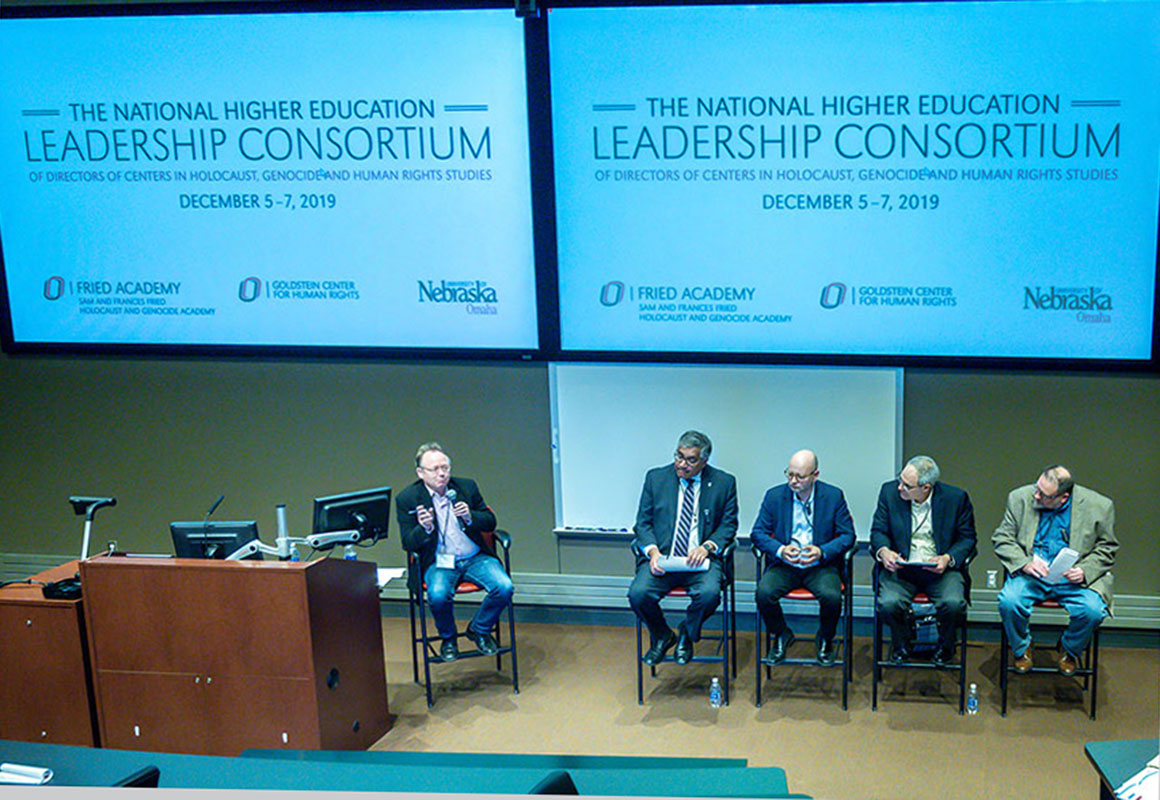 NHEC evolved from a Higher Education Leadership Initiative at the United States Holocaust Memorial Museum in Washington, D.C., that Mark Celinscak attended last December. Its mission includes securing, integrating, and advancing studies of Holocaust, genocide and human rights in higher education.
Celinscak, program chair and member of the NHEC executive committee, and Director of the Fried Academy at UNO, remarked, "It was a great honor for the University of Nebraska at Omaha to be selected as host site of this second biennial conference. I was pleased that so many UNO faculty, administration and staff could be involved. Being the host institution symbolizes how much UNO has to contribute to these important areas of study."
Dr. James Waller, Cohen Professor of Holocaust and Genocide Studies at Keene State College, New Hampshire, presented the keynote address Confronting Evil: Engaging Our Responsibility to Prevent Genocide to the conference held at Mammel Hall, University of Nebraska Omaha, December 5-7, 2019.
Topics for panel and breakout discussions included community engagement, student and faculty engagement, fundraising, academic and political climates, navigating difficult topics, and teaching about genocide and human rights issues using technology. Additional conference information is available here.
According to Curtis Hutt, Director of The Leonard and Shirley Goldstein Center for Human Rights,"This meeting of the National Consortium was an incredible learning experience for me personally as well as several Goldstein Center for Human Rights Executive Committee members who participated. The Goldstein Center is only two years old and we have so much to gain from the experiences of other Centers across the country. Being able to spend three days with fellow Directors from places like the University of Connecticut, University of Chicago, Princeton University, and Purdue University was invaluable. Not only have personal connections been made but we have been able to showcase some of the amazing things we are doing here at UNO."
If you have a story idea, news tip, or inquiry please contact:
Courtni Kopietz | ckopietz@unomaha.edu