Concentration draws on philosophy, neuroscience, and cognitive science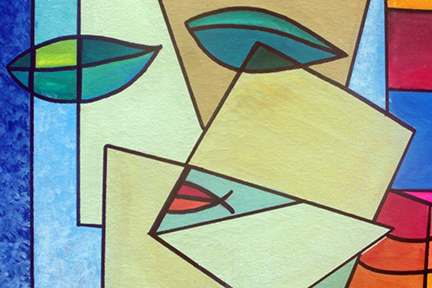 Dr. Laura Grams explains the inspiration for the new Philosophy concentration, "we have discovered that some students are attracted to the philosophy major because of a special interest in interdisciplinary issues related to philosophy of mind, neuroscience, and cognitive science, including special topics like the nature of consciousness and artificial intelligence." She adds, "Many graduate schools (e.g. Princeton, Duke, Indiana, UCSD, Rutgers) offer specialized programs or concentrations at the intersection of philosophy, neuroscience, and cognitive science. The proposed concentration will better prepare students for interdisciplinary research or graduate programs in a variety of fields, and will give them the opportunity to pursue their academic interests in greater depth and complexity."
Philosophy majors may take up to nine hours outside the philosophy curriculum, including Cognitive Psychology, Cognitive Neursocience, Sensation and Perception, and Behavioral Neuroscience.
For more information, please visit the Philosophy website.