Registration Party!
date: 08/03/22
time: 11:30 AM - 12:30 PM
location: Virtual • maps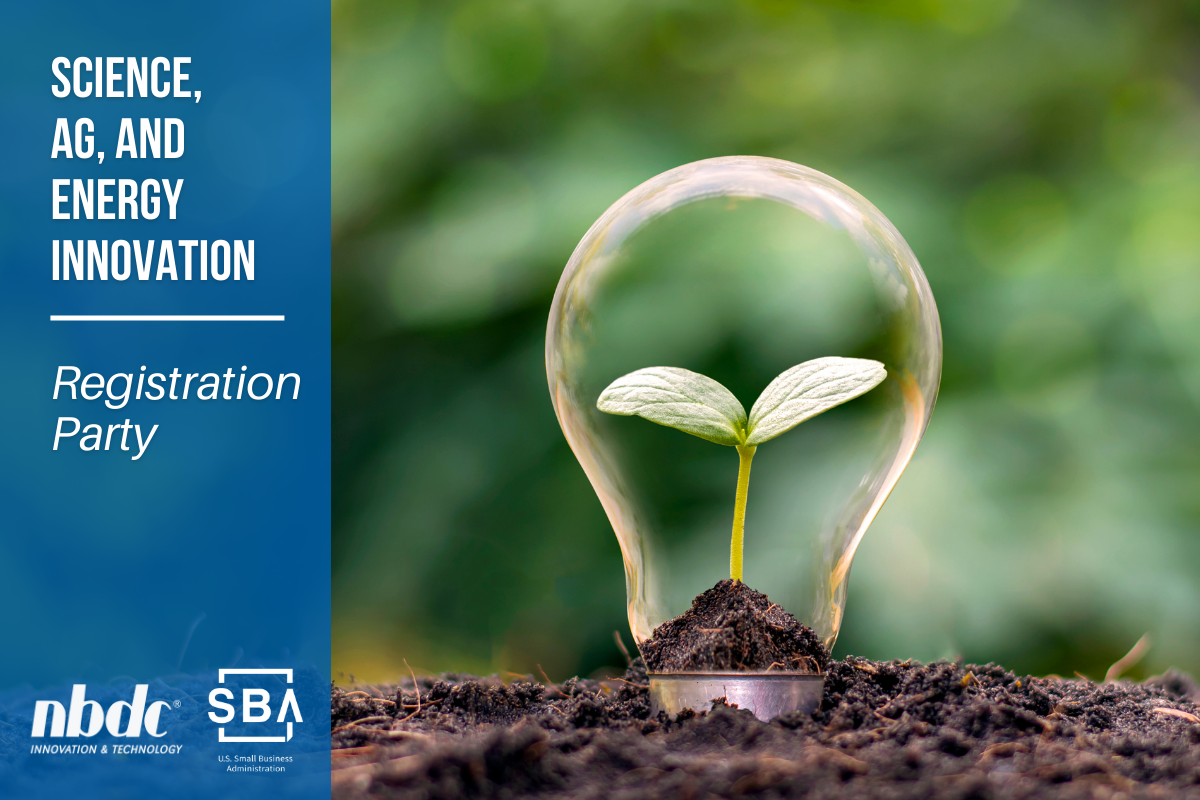 Companies seeking federal innovation grants must complete a few registrations before they can submit their proposal. This session will cover obtaining DUNS and EIN credentials and accessing and activating an account with the System for Award Management (SAM). The session will provide time to begin that process and ask questions of an expert at Nebraska's Procurement Technical Assistance Center as your work through it. Attendees also will learn how to access SBIR.gov and Grants.gov.
This is one of the events included as part of the Science, Ag, and Energy (SAgE) Innovation Cohort. Entrepreneurs doing innovative work in physical sciences, agriculture, or energy are eligible for this free program which will help them to pursue R&D funding opportunities with the United States Department of Agriculture, Department of Energy, or National Science Foundation.
To join the cohort, simply register for one or more events in the series.