Obtaining an Adequate ("Approved") Accounting System
date: 05/26/22
time: 10:00 AM - 11:00 AM
location: Virtual • maps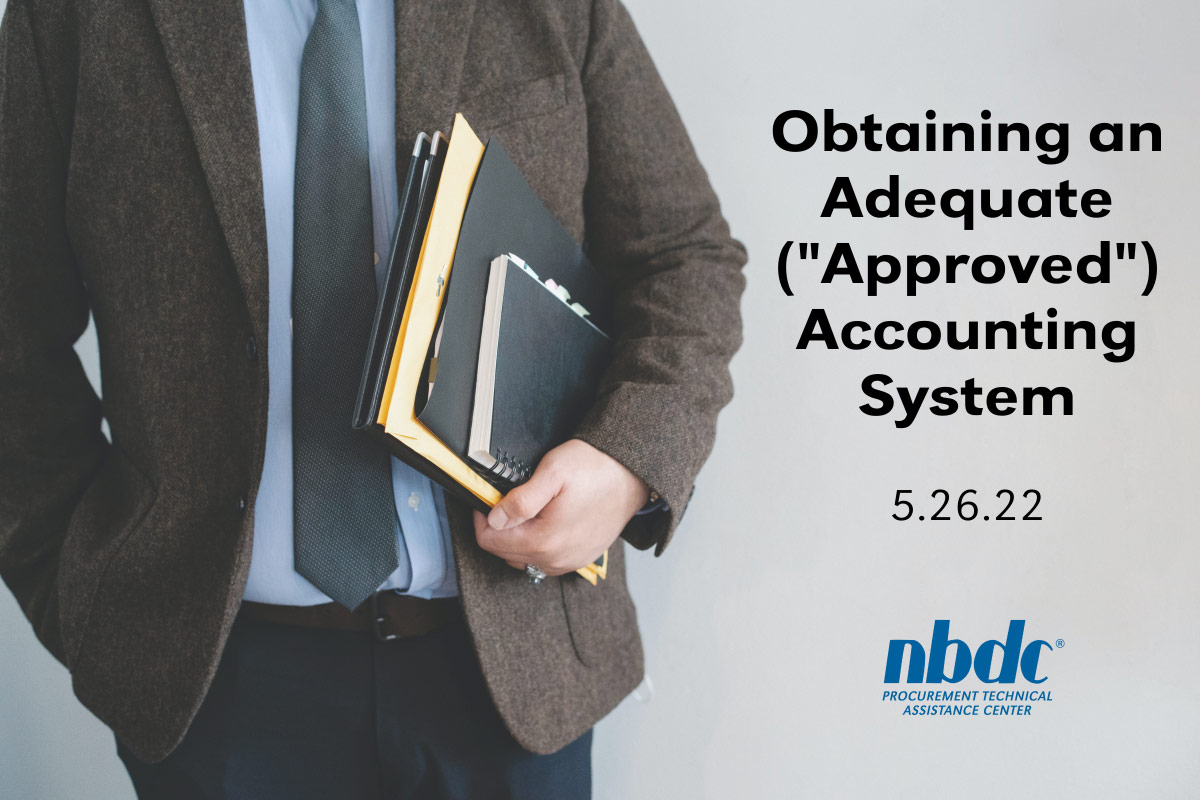 Many government contracts and grants require an "adequate" or "approved" accounting system. More than a Federal Acquisition Regulation (FAR) requirement for certain contract types, an adequate accounting system helps you understand your costs, and positions you for financial success. Come learn the essential components of an accounting system and best practices for passing the SF 1408 Pre-Award Survey of Prospective Contractor Accounting System.
Learning Objectives:
Recognize the need for an adequate or approved accounting system
List the criteria for an adequate accounting system
Describe the components of an accounting system
Explain some best practices for successfully passing the survey/audit
About NBDC
The Nebraska Business Development Center (NBDC) helps Nebraska businesses start, grow and develop, by strengthening Nebraska businesses for a healthy economy and prosperous communities. NBDC is a University of Nebraska at Omaha center that provides confidential consulting business development services across Nebraska to entrepreneurs and business owners for the life cycle of their business. NBDC partners with the University of Nebraska-Lincoln, University of Nebraska at Kearney, University of Nebraska Medical Center, Wayne State College, and Chadron State College to deliver its services statewide. The U.S. Small Business Administration (SBA), the U.S. Defense Logistics Agency (DLA), the U.S. Department of Commerce (EDA), and other federal, state and private organizations support NBDC. Visit nbdc.unomaha.edu for more information.
---
If you have a story idea, news tip or event, please contact:
Jerry Parriott, Grant Financial Officer/Business Manager
jparriott@unomaha.edu | 402.554.4939