Minority Small Business Series: Social Media Marketing
Learn how social media marketing can benefit your small business.
date: 07/29/21
time: 12:00 PM - 1:00 PM
location: Webinar • maps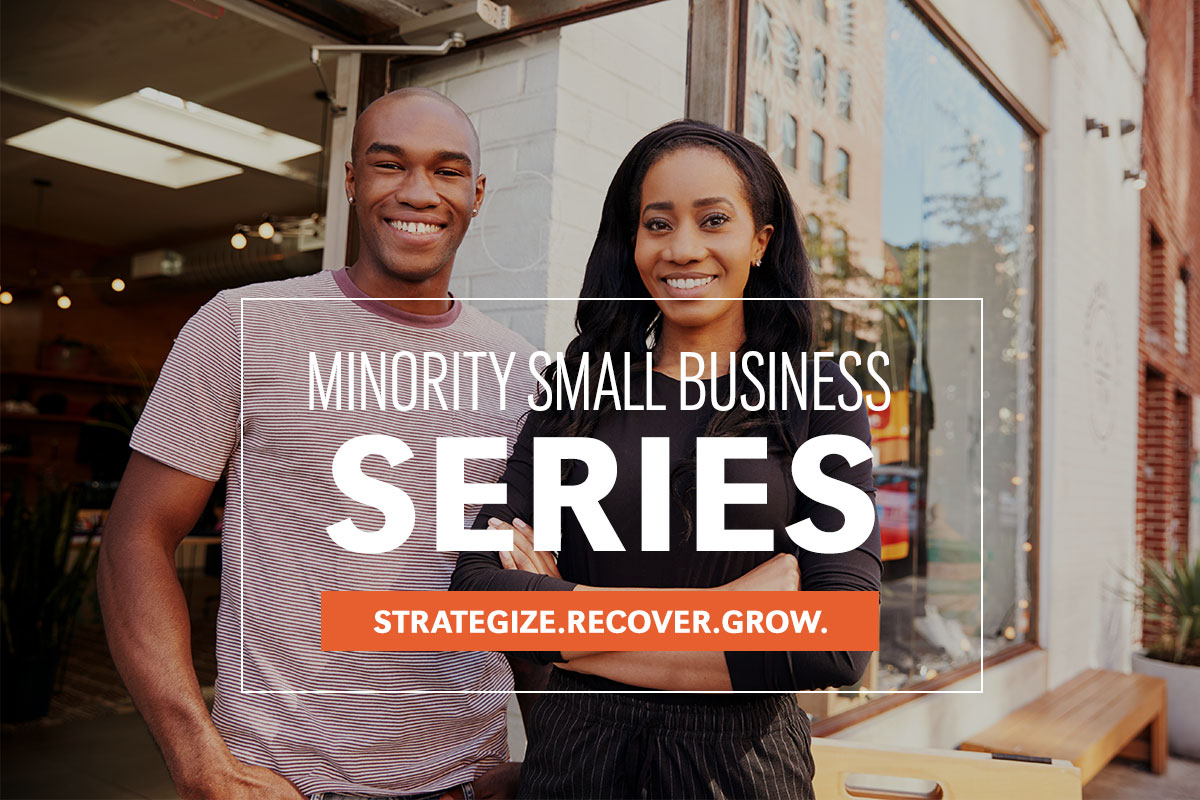 NBDC and Omaha Economic Development Corporation are proud to host
Minority Small Business Series
. This inclusive series is for small business owners and start-up entrepreneurs to meet with peers and learn from industry leaders to help strategize, recover or grow their business.
Topic:
Learn about social media marketing and how it can benefit your small business.
Details:
The event is free. Upon registration, attendees will receive
Zoom
meeting details.
Presenters
Eswari Kalugasalam has almost 30 years of experience in marketing, communications, business development, and research. She has advised local and international C-Suite business leaders (from Asia, European Union, and the Middle East) on strategic corporate positioning, change management and market strategy.

Eswari is the International Trade Consultant advising clients on international expansion including export strategy. She also provides market research consulting as part of NBDC's Small Business Development Center Program.

JASON R. FISCHER, CREATIVE LEADER/OWNER
Surreal Media Lab

More than a decade after launching Surreal Media Lab, Jason R. Fischer has emerged as one of Omaha's most sought-after creatives.

The agency is, for him, the natural extension of a fierce artistic and entrepreneurial mindset that broke through at the tender age of three when he started tattooing kids with a magic marker… and charging them for it.

An award-winning documentary filmmaker, go-to graphic artist and master photographer, Jason believes personally and professionally that you can be "for profit" but still be mindful of matters of humanity. He brings a sterling aesthetic, legendary work ethic and impeccable vision to every project he's involved in.
About NBDC
The Nebraska Business Development Center (NBDC) helps Nebraska businesses start, grow and develop, by strengthening Nebraska businesses for a healthy economy and prosperous communities. NBDC is a University of Nebraska at Omaha center that provides confidential consulting business development services across Nebraska to entrepreneurs and business owners for the life cycle of their business. NBDC partners with the University of Nebraska-Lincoln, University of Nebraska at Kearney, University of Nebraska Medical Center, Wayne State College, and Chadron State College to deliver its services statewide. The U.S. Small Business Administration (SBA), the U.S. Defense Logistics Agency (DLA), the U.S. Department of Commerce (EDA), and other federal, state and private organizations support NBDC. Visit nbdc.unomaha.edu for more information.
---
If you have a story idea, news tip or event, please contact:
Kelly Jefferson, Communications Director
kjefferson@unomaha.edu | 402.554.6256