Meet the Buyers Conference Day One
date: 09/11/20
time: 8:30 AM - 12:15 PM
location: Zoom • maps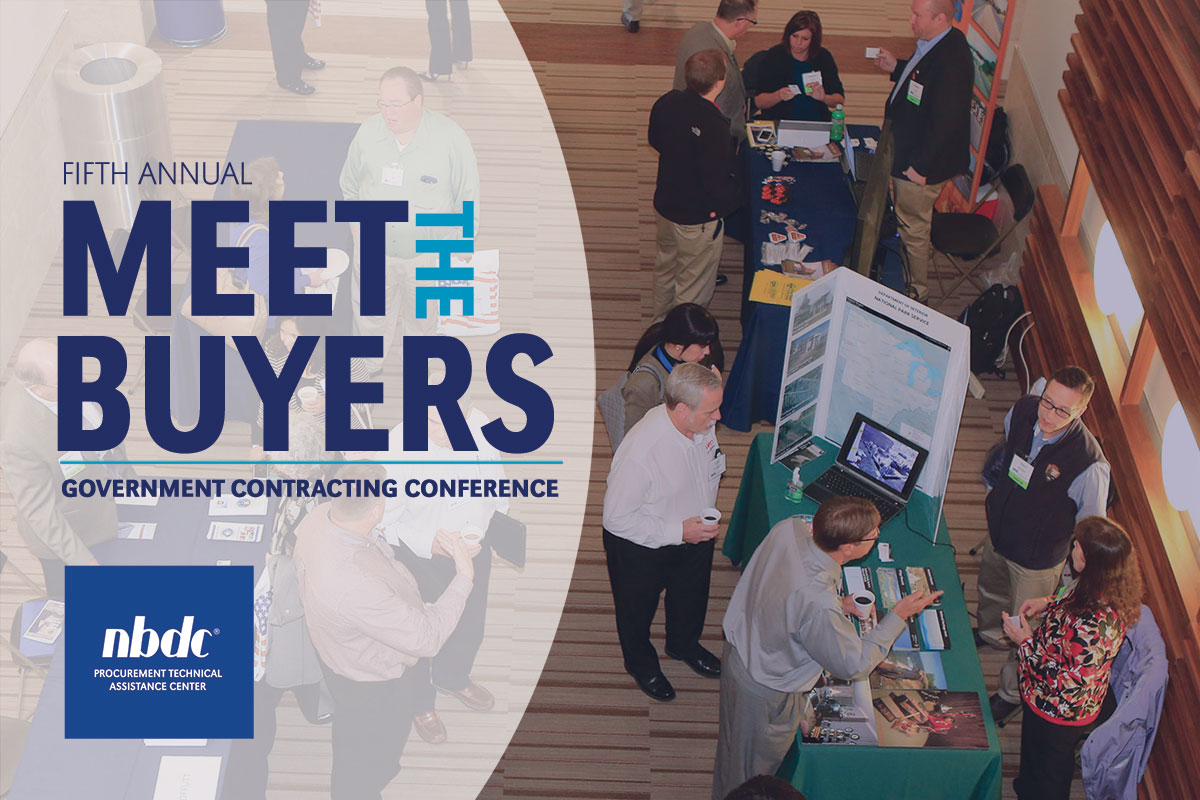 This year, the annual Meet the Buyers Government Contracting Conference will take place over two days. The first day will be virtual and feature speakers from GSA, RSM Federal, and Koprince Law.
The second part of the conference will take place on October 20 and will allow for one-on-one meetings with agencies. 
Free. Zoom instructions will be provided to all registered attendees the week of the event.
Virtual Event Agenda
8:30

Keynote:

 

Van Deeb

"The Power of Asking: How to Ask Your Way to Success"

Van's Power of Asking presentation will give you an injection of motivation and a sales boost from an outside, proven voice. Van has studied the victories and failures of business people all across the globe to find out how to 'ask the right way'. You will hear real-life experiences from Van that elevated him to accomplish his goals and dreams and ways you can incorporate them into your own career.

9:00

Xavierra Webb-Spann, MAS Program Management Office, GSA

"GSA Updates and Changes"


An overview and updates related to the Multiple Award Schedules (MAS) consolidation to one schedule vehicle.



10:00

 

Joshua Frank, RSM Federal

"Winning Strategies and Proven Best Practices for Government Prospecting"


One of the more educational, fast-paced, high-energy and thought-provoking seminars you will find on basic and advanced tactics and strategies for winning government contracts. Presented by Joshua Frank, a leading authority on small business government sales.

 11:15

John Mattox, Koprince Law

"Mentor-Protégé Program (and Joint Ventures)"

Federal government contractors can become more competitive by forming relationships with other companies to develop business capabilities and compete for government contracts. This presentation will survey mentor-protégé agreements and joint ventures, with a focus on complying with the relevant regulations. Don't miss this opportunity to better understand these important vehicles for growing your business.
About NBDC
The Nebraska Business Development Center (NBDC) helps Nebraska businesses start, grow and develop, by strengthening Nebraska businesses for a healthy economy and prosperous communities. NBDC is a University of Nebraska at Omaha center that provides confidential consulting business development services across Nebraska to entrepreneurs and business owners for the life cycle of their business. NBDC partners with the University of Nebraska-Lincoln, University of Nebraska at Kearney, University of Nebraska Medical Center, Wayne State College, and Chadron State College to deliver its services statewide. The U.S. Small Business Administration (SBA), the U.S. Defense Logistics Agency (DLA), the U.S. Department of Commerce (EDA), and other federal, state and private organizations support NBDC. Visit nbdc.unomaha.edu for more information.
---
If you have a story idea, news tip or event, please contact:
Jen Decker, Communications Manager, Nebraska Business Development Center
jenniferdecker@unomaha.edu | 402.554.3616