NBDC Business Awards - Virtual Presentation
date: 09/01/20
time: 10:00 AM - 11:00 AM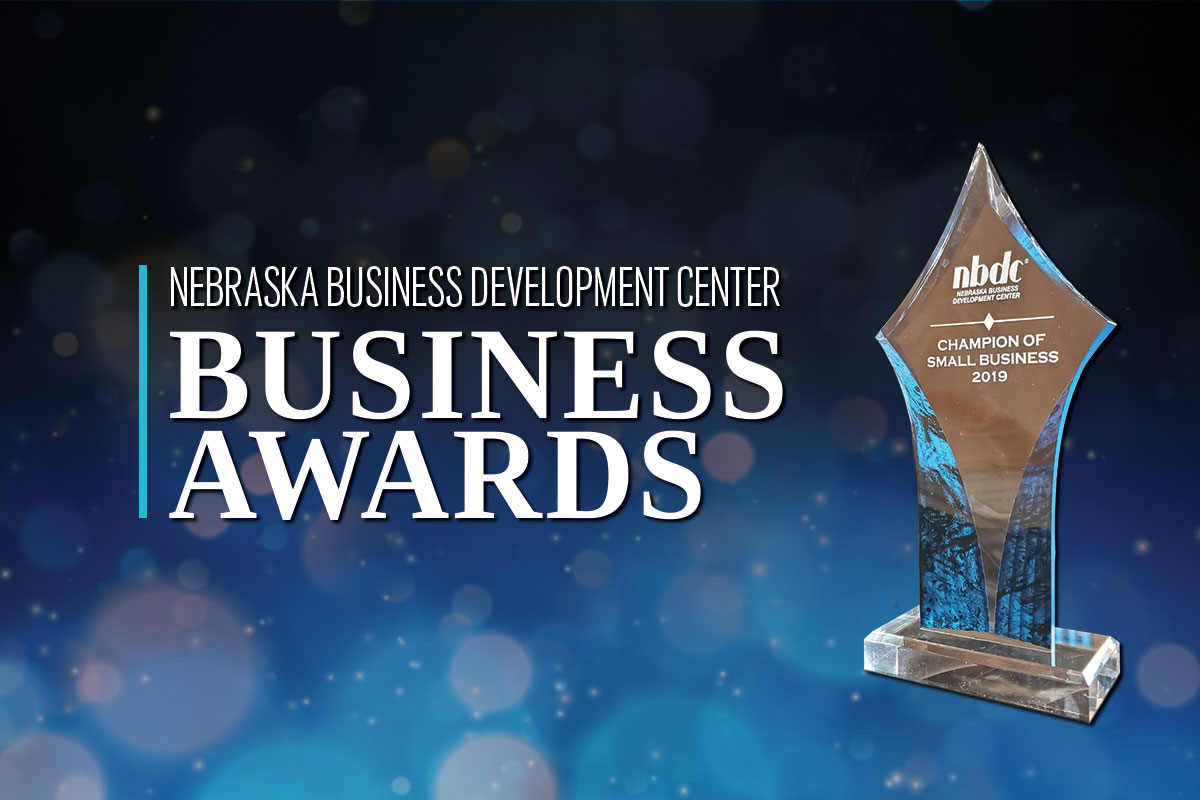 Nebraska Business Development Center invites the public to the NBDC Business Awards - Virtual Presentation on Tuesday, September 1, 2020, at 10:00 AM (CST).
The NBDC Business Awards recognize the achievement of NBDC clients who have demonstrated business success, job or sales growth, innovation in product or service offerings, or employee or organizational improvement.
The keynote speaker will be Dr. Josie Schafer, director of the Center for Public Affairs Research. Dr. Schafer will present an examination of small businesses in Nebraska.
The virtual awards presentation will be hosted via Zoom. To register for the event, click the Register Today link above. Alternatively, the presentation will be live-streamed on the NBDC Facebook page. The awards presentation will be recorded and available upon request.
NBDC originally planned to host a luncheon to honor the award winners back in March. However, with the pandemic, that event was canceled. For the original announcement about the award winners: CLICK HERE.
About NBDC
The Nebraska Business Development Center (NBDC) helps Nebraska businesses start, grow and develop, by strengthening Nebraska businesses for a healthy economy and prosperous communities. NBDC is a University of Nebraska at Omaha center that provides confidential consulting business development services across Nebraska to entrepreneurs and business owners for the life cycle of their business. NBDC partners with the University of Nebraska-Lincoln, University of Nebraska at Kearney, University of Nebraska Medical Center, Wayne State College, and Chadron State College to deliver its services statewide. The U.S. Small Business Administration (SBA), the U.S. Defense Logistics Agency (DLA), the U.S. Department of Commerce (EDA), and other federal, state and private organizations support NBDC. Visit nbdc.unomaha.edu for more information.
---
If you have a story idea, news tip or event, please contact:
Jen Decker, Communications Manager, Nebraska Business Development Center
jenniferdecker@unomaha.edu | 402.554.3616