Greet the Buyers One-By-One
date: 11/20/19
time: 9:00 AM - 12:00 PM
location: Southeast Community College 285 S. 68th Street Place Room #213, Lincoln NE 68510 • maps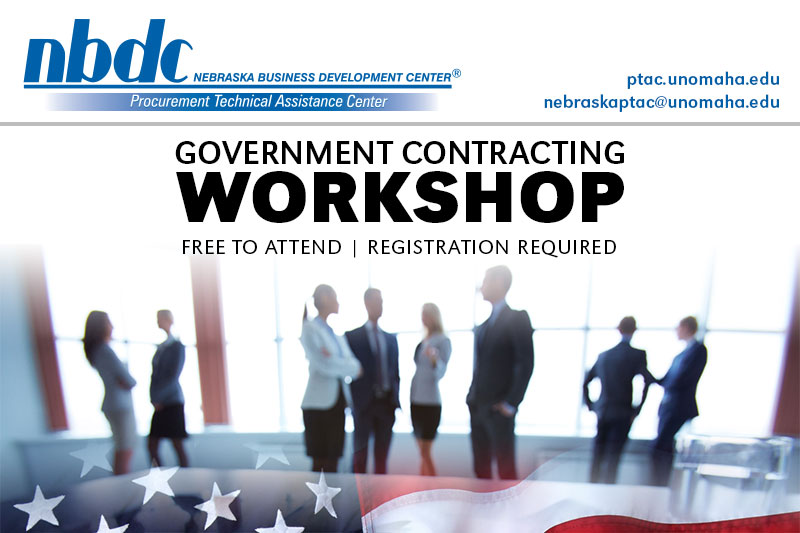 NBDC PTAC is pleased to present a "Greet the Buyer One-By-One" 2019 workshop in Lincoln. This workshop will be held at Southeast Community College on November 20th, 2019. The presenting buyers are from Lincoln Electric Systems, Lincoln Public Schools, and the City of Lincoln/Lancaster County. They will address "How to do Business with the Agency" and "What opportunities are out there and where do you find them", as well as be available for networking. 
Join us for an opportunity to connect directly with buyers!
Cost: FREE
About NBDC
The Nebraska Business Development Center (NBDC) helps Nebraska businesses start, grow and develop, by strengthening Nebraska businesses for a healthy economy and prosperous communities. NBDC is a University of Nebraska at Omaha center that provides confidential consulting business development services across Nebraska to entrepreneurs and business owners for the life cycle of their business. NBDC partners with the University of Nebraska-Lincoln, University of Nebraska at Kearney, University of Nebraska Medical Center, Wayne State College, and Chadron State College to deliver its services statewide. The U.S. Small Business Administration (SBA), the U.S. Defense Logistics Agency (DLA), the U.S. Department of Commerce (EDA), and other federal, state and private organizations support NBDC. Visit nbdc.unomaha.edu for more information.
---
If you have a story idea, news tip or event, please contact:
Jen Decker, Communications Manager, Nebraska Business Development Center
jenniferdecker@unomaha.edu | 402.554.3616