Taking Advantage of a Debriefing- A Focus on Intelligence Collection and Capturing Lessons Learned
date: 10/31/19
time: 10:00 AM - 11:15 AM
location: Webinar • maps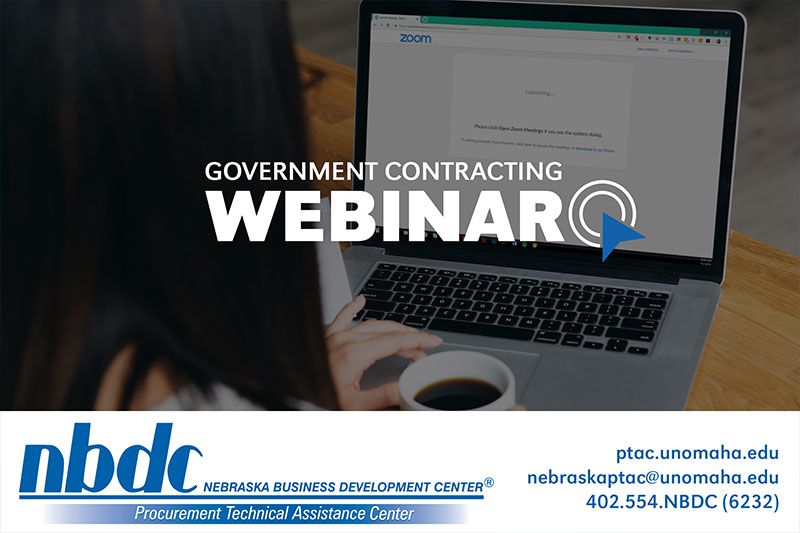 One of the most often-looked activities is how to ask for a debrief when you lose a bid and how you capture the intelligence you collect so that you and others on the team are able to quickly find and use this information on future proposals. This Federal Access webcast will cover two parts. First, how and when to request a debrief (with emphasis on informal versus formal) and then techniques and strategies on how to capture debrief information, where to store it, and how to use it. Based on the thousands of companies we've supported, most companies average between 20% and 40% for win percentages. That means the average company should be formally capturing information on between 80% and 60% through debriefings (with an exception for FAR Parts 12 and 13 dealing with Simplified Acquisition). We look forward to you joining us.

This seminar provides award-winning techniques and strategies that have directly helped small businesses win more than $2 Billion in government contracts. As a result of these strategies, the presenter, Mr. Joshua Frank, managing partner of RSM Federal, was awarded SBA's Veteran Business of the Year; Society of American Military Engineers (SAME) Small Business Advocate of the Year; and Silicon Reviews Top 50 Trustworthy Companies of the Year.
Cost: Free
About NBDC
The Nebraska Business Development Center (NBDC) helps Nebraska businesses start, grow and develop, by strengthening Nebraska businesses for a healthy economy and prosperous communities. NBDC is a University of Nebraska at Omaha center that provides confidential consulting business development services across Nebraska to entrepreneurs and business owners for the life cycle of their business. NBDC partners with the University of Nebraska-Lincoln, University of Nebraska at Kearney, University of Nebraska Medical Center, Wayne State College, and Chadron State College to deliver its services statewide. The U.S. Small Business Administration (SBA), the U.S. Defense Logistics Agency (DLA), the U.S. Department of Commerce (EDA), and other federal, state and private organizations support NBDC. Visit nbdc.unomaha.edu for more information.
---
If you have a story idea, news tip or event, please contact:
Jen Decker, Communications Manager, Nebraska Business Development Center
jenniferdecker@unomaha.edu | 402.554.3616