How to Competitively Respond to a Sources Sought (SS) or Request for Information (RFI)
date: 09/05/19 - 08/08/19
time: 10:00 AM - 11:15 AM
location: Webinar • maps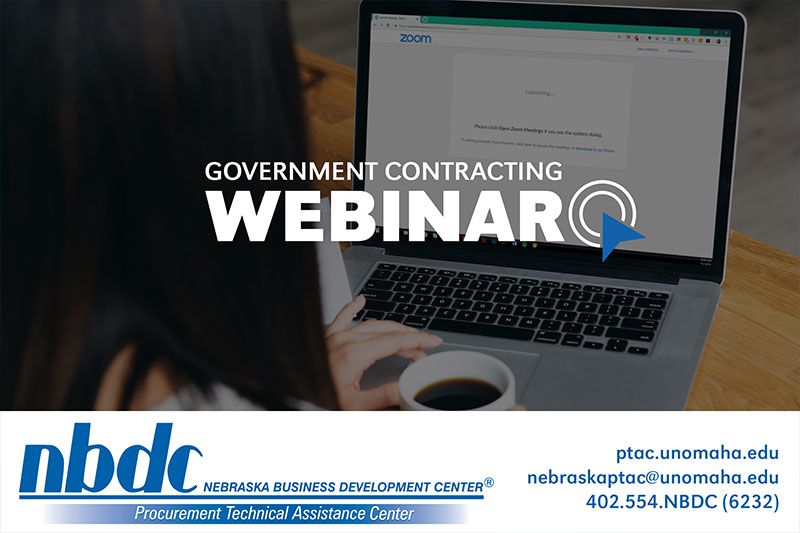 An educational, fast-paced, high-energy and thought-provoking session on how to competitively respond to a sources sought or request for information. Ten years ago, the government did not utilize Sources Sought as a primary acquisition tool. In fact, only about 1% of opportunities were sources sought. Jump forward to 2016 and between 8% - 10% of opportunities in FBO are sources sought. This indicates the government is more focused on achieving the right balance in terms of acquisition strategy AND this is positive for government contractors as well. However, most companies respond to a sources sought by only answering the questions and providing the information requested by the government. 
There are several key strategies for responding to a sources sought. The first is creating a standardized response format with cover page, corporate overview, and capability statement. The second is recognizing that you should utilize a sources sought to "influence the acquisition." You influence the acquisition by making recommendations and "ghosting" your strengths and the weaknesses of the competition. This session will be heavy on examples to maximize understanding of the various techniques and strategies for responding to a sources sought. 
Unlike most sessions, this is more than a general or abstract discussion. This session is designed to provide real-world examples of how companies have successfully influenced pre-acquisition.
This webinar will be presented by Joshua Frank - Managing Partner, RSM Federal and Managing Partner, Federal Access Program. Mr. Frank specializes in the development and implementation of techniques and strategies required to differentiate, position for, and win government contracts. His training sessions, highly educational and thought-provoking, are consistently rated as one of the strongest sessions at national conferences and events.
Cost: Free
About NBDC
The Nebraska Business Development Center (NBDC) helps Nebraska businesses start, grow and develop, by strengthening Nebraska businesses for a healthy economy and prosperous communities. NBDC is a University of Nebraska at Omaha center that provides confidential consulting business development services across Nebraska to entrepreneurs and business owners for the life cycle of their business. NBDC partners with the University of Nebraska-Lincoln, University of Nebraska at Kearney, University of Nebraska Medical Center, Wayne State College, and Chadron State College to deliver its services statewide. The U.S. Small Business Administration (SBA), the U.S. Defense Logistics Agency (DLA), the U.S. Department of Commerce (EDA), and other federal, state and private organizations support NBDC. Visit nbdc.unomaha.edu for more information.
---
If you have a story idea, news tip or event, please contact:
Jen Decker, Communications Manager, Nebraska Business Development Center
jenniferdecker@unomaha.edu | 402.554.3616