Advanced Teaming Strategies to Accelerate Small Business Government Revenue
date: 08/22/19
time: 10:00 AM - 11:15 AM
location: Webinar • maps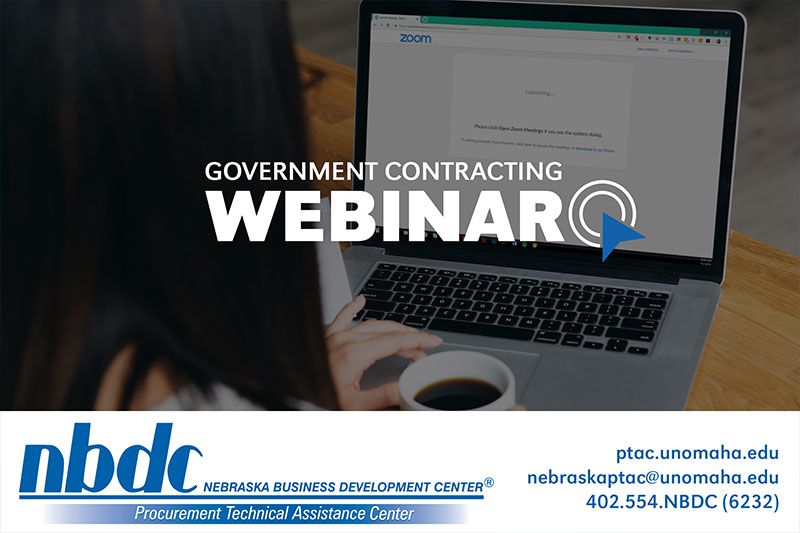 This session was delivered as a keynote for the State of Utah's annual government symposium in Salt Lake City, was rated the most valuable training event at the National APTAC training conference and out of more than 500 training sessions, rated as one of the top five educational sessions at the National Veterans Small Business Conferences in 2014 and 2015. Designed for entrepreneur, novice, and experienced business professionals who operate or plan to operate in the federal space. Unlike most sessions, this is more than a general or abstract discussion. This session is designed to accelerate your teaming strategies by three to five years, providing basic to advanced real-world techniques to differentiate and build competitive advantage with small and large businesses. A strong teaming strategy differentiates the capabilities of your company and helps you integrate them into two or more of another company's markets or territories. This facilitates qualified opportunities, both tactical and strategic. Focusing on techniques proven to strengthen your company's position, we discuss the most common teaming mistakes small businesses make with larger companies; being on a winning team and receiving no work; first versus second-tier subcontracting; a detailed discussion of the five functional areas larger companies use to evaluate and select small business, and the techniques and strategies you can use to differentiate from your competition (not price or features).

Added takeaway: every attendee will receive business templates outlined in the session, example marketing collateral for effectively positioning and differentiating with partners, and a copy of slides presented during the session.

This webinar will be presented by Joshua Frank - Managing Partner, RSM Federal and Managing Partner, Federal Access Program. Mr. Frank specializes in the development and implementation of techniques and strategies required to differentiate, position for, and win government contracts. His training sessions, highly educational and thought-provoking, are consistently rated as one of the strongest sessions at national conferences and events.
Cost: FREE
About NBDC
Nebraska Business Development Center (NBDC) is a University of Nebraska at Omaha center that provides confidential consulting business development services across Nebraska to entrepreneurs and business owners for the life cycle of their business. By helping Nebraska businesses start up, grow and develop, NBDC helps strengthen Nebraska businesses for a healthy economy and prosperous communities. NBDC partners with the University of Nebraska at Kearney, University of Nebraska-Lincoln, University of Nebraska Medical Center, Wayne State College, and Chadron State College to deliver its services statewide. The program is also supported by the U.S. Small Business Administration (SBA), the U.S. Defense Logistics Agency (DLA), the U.S. Department of Commerce (EDA), and other federal, state and private organizations. Visit nbdc.unomaha.edu for more information.
---
If you have a story idea, news tip or event, please contact:
Jen Decker, Communications Manager, Nebraska Business Development Center
jenniferdecker@unomaha.edu | 402.554.3616