NBDC's Procurement Technical Assistance Center Renamed to Nebraska APEX Accelerator
The no-cost program, which has helps Nebraska business owners find success in the world of government contracting, will go by a new name.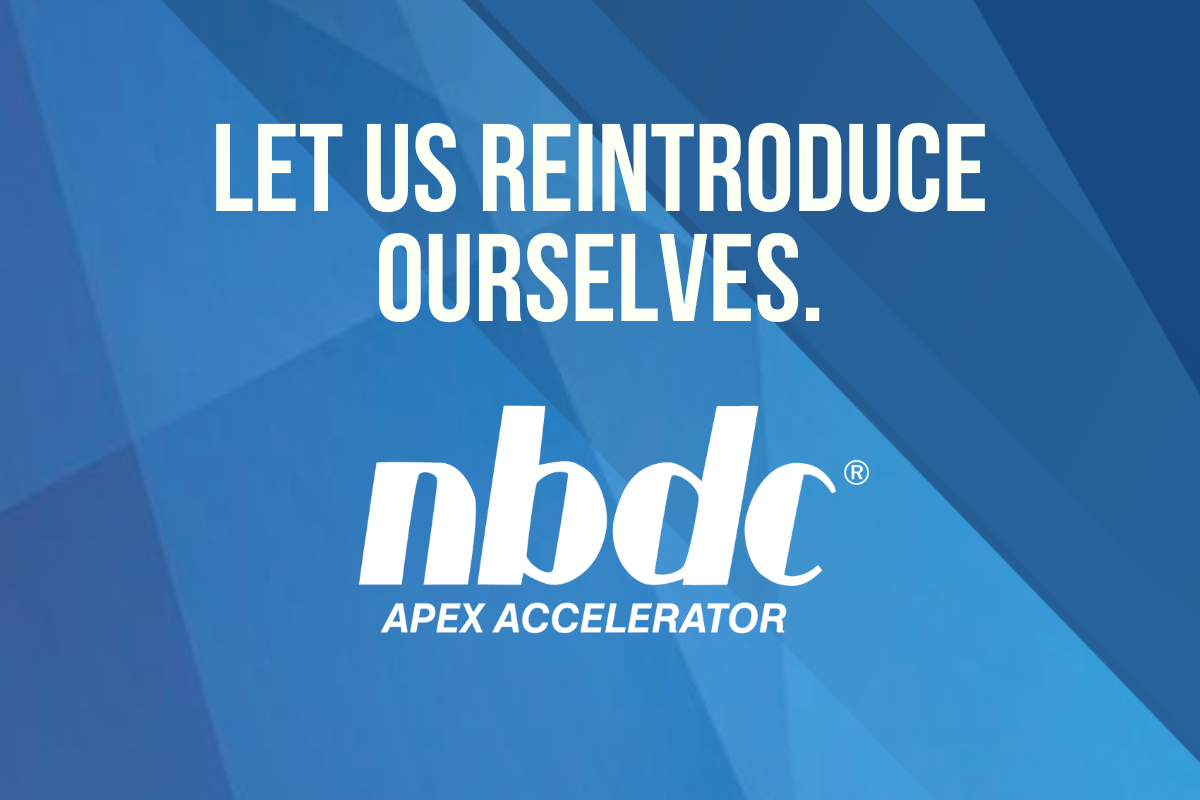 Omaha, Nebraska – A no-cost program that in 2021 helped Nebraska businesses grow their organizations with $162,079,983 in government contracts is getting a new name.
The Procurement Technical Assistance Center (PTAC), one of five programs within the Nebraska Business Development Center (NBDC) at the University of Nebraska at Omaha, is being rebranded to NBDC's Nebraska APEX Accelerator.
The program plays an important role in the state. The U.S. government is the largest purchaser of goods and services in the world, and every year, contracts are available to businesses at the local, state, and federal level. Contracts transcend industries, ranging from construction to catering. The newly named Nebraska APEX Accelerator helps Nebraska businesses earn a share of these contracts by helping them find opportunities, prepare bids, and navigate the incredibly detailed process of applying.
"Government contracting is an area that many business owners don't think of when trying to grow their organizations," said Veronica Doga, program director of NBDC's APEX Accelerator. "But the government needs all kinds of goods and services. Our goal is to make sure Nebraska businesses are earning these opportunities and bringing these dollars to the Nebraska economy."
As an example, last year, a consultant helped a Nebraska business earn a contract for up to $36 million to build a shelter for wild horses and burros. Another consultant helped a media relations firm renew their eligibility to provide media monitoring services to government entities. Yet another helped a small sanitation company exponentially grow their business through government contracts during the height of the COVID-19 pandemic.
"It can be a complicated and overwhelming area to get into, but that's why we're here. We don't charge for our services, and any for-profit business can come to us for support," said Doga.
Consultants also help businesses apply for certifications that may help them get an edge when competing for contracts earmarked for certain business types, such as minority-owned, woman-owned, or HUBZone small businesses.
The program hosts events to help business owners improve their knowledge base and network. One such upcoming opportunity is the spring Meet the Buyers Conference, held in Omaha on April 20, 2023. The event allows business owners to meet directly with government agency purchasers to pitch their goods and services, ask questions, and learn about upcoming contract opportunities.
The rebrand from PTAC to APEX Accelerator is occurring at a national level, with the program's administration shifting from the Defense Logistics Agency to the Department of Defense Office of Small Business Programs.
"Every business owner in Nebraska should ask themselves if government contracting could be a good fit for their business model," said Catherine Lang, executive director of the Nebraska Business Development Center. "And if they're unsure, our consultants can help. There are so many opportunities out there that Nebraska businesses could be taking advantage of."