Client Story: PTAC Consultants Help Small Business To Corral Large Government Contract
Zimmetal and Welding LLC turned to the experts in NBDC's PTAC program for hep securing a major government contract.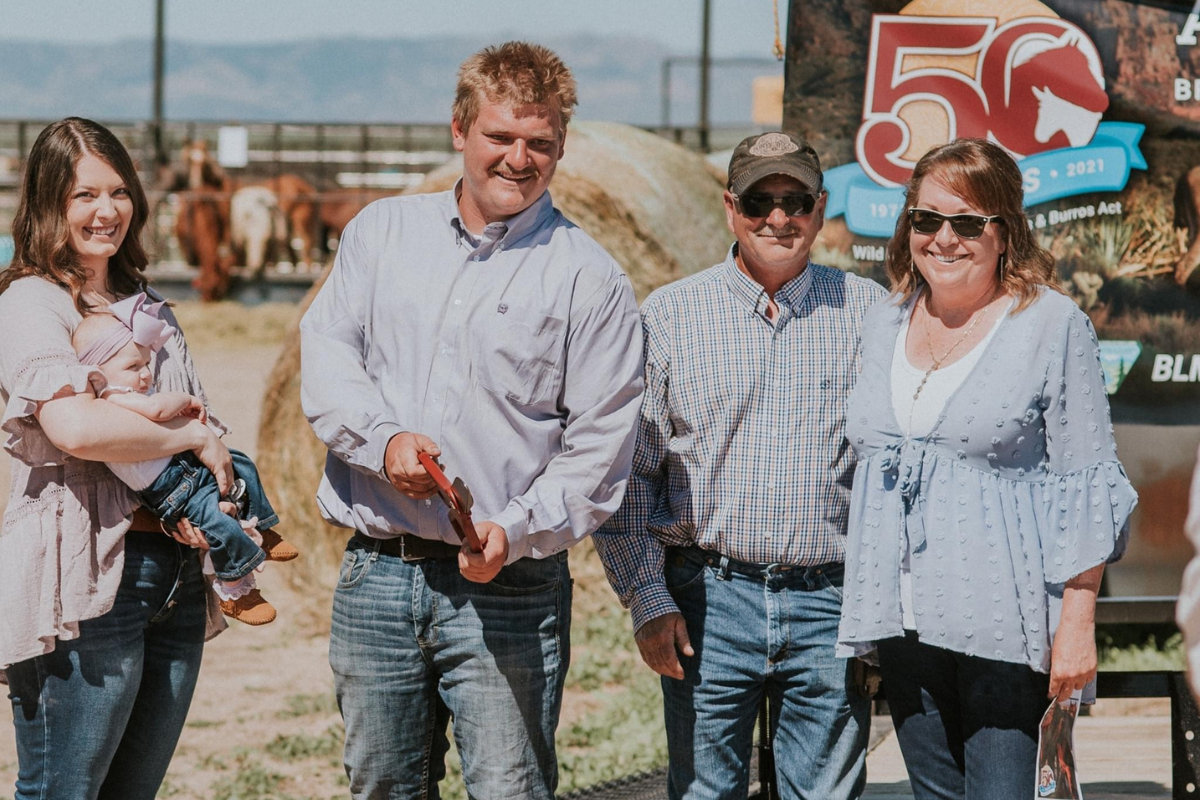 Omaha, Nebraska – Guidance from the Nebraska Business Development Center (NBDC) and its Procurement Technical Assistance Center (PTAC) in navigating the often complex regulations associated with government contracting has helped a former Verdigre, Neb. business owner secure an up to five year, $36 million contract with the U.S. Department of the Interior's Bureau of Land Management.
Brady Zimmerer, owner of Zimmetal and Welding LLC, has combined his experience in his father's welding shop with additional knowledge in property management he gained in 2015 while at a Bureau of Land Management facility in Nevada. In 2019, Zimmerer tapped that experience to pursue a Bureau of Land Management solicitation for an Indefinite Delivery Indefinite Quantity (IDIQ) contract to build a facility to house wild horses and burros in Wyoming.
Zimmerer initially reached out to the PTAC office in Omaha and received assistance obtaining a System for Awards Management (SAM) registration and Data Universal Numbering System (D-U-N-S) number, a unique nine-digit business identification number provided by Dun & Bradstreet. (Beginning in April 2022, D-U-N-S was replaced with Unique Entity IDs (UEI). PTAC consultants can supply additional information on the change.)
Since May 2020, Zimmerer has worked with Meghann Buresh, PTAC consultant in Norfolk, to resolve a variety of issues. The Bureau of Land Management contract Zimmerer sought involved constructing corrals to hold several thousand head of wild horses and burros for the government until the animals could be adopted by ranchers and others.
"Putting together the proposal and making sure the land would pass inspection took several months, and it was a really stressful time," Zimmerer recalls. "Meghann stayed with it throughout the process, updating our SAM registration and answering other questions. We don't watch the SAM website every day, so we don't see the changes and updates the government puts out. She does, and that's a big help."
In November 2020, Zimmetal and Welding was awarded the initial $1.2 million of the contract and began construction of the facility in Wyoming. He says the project has since had to overcome several obstacles. "Because of the COVID pandemic, materials became hard to come by, and financially everything tripled," he says.
In March 2022, Buresh began working with Zimmerer's wife, Teal, regarding a banking and payment issue that occurred after the business permanently moved to Wyoming. "The physical move required an update to the D-U-N-S number and the SAM registration address on file," Buresh says, "so I worked with Teal on updating the registration and getting everything in order. By the end of April, the issue was resolved."
Zimmerer says the project is approximately 90 percent complete. "We are working on the final build this summer, to have 47 pens capable of holding 4,400 head before September 1 and be done November 1," he says.
Construction is only one aspect of the continuing contract, he says. "It will be up to us to maintain the facility, feed the horses, and work with the Bureau of Land Management to vaccinate, brand, and log them all," he says. "Construction is really just the beginning."
When the initial five-year contract is up, the government will have an option for renewing with Zimmetal and Welding. "We will have the experience and the facility, so we hope to have a good shot at that renewal," Zimmerer says.
He says he plans to continue working with Buresh and the NBDC throughout the contract. "They have done everything I asked and provided 100 percent of everything we needed," he says. "They're here to help, and we can use it."