Meet the Buyers Government Contracting Conference Goes Virtual in 2020
The free virtual conference featured various speakers discussing small business and federal contracting topics for Nebraska businesses.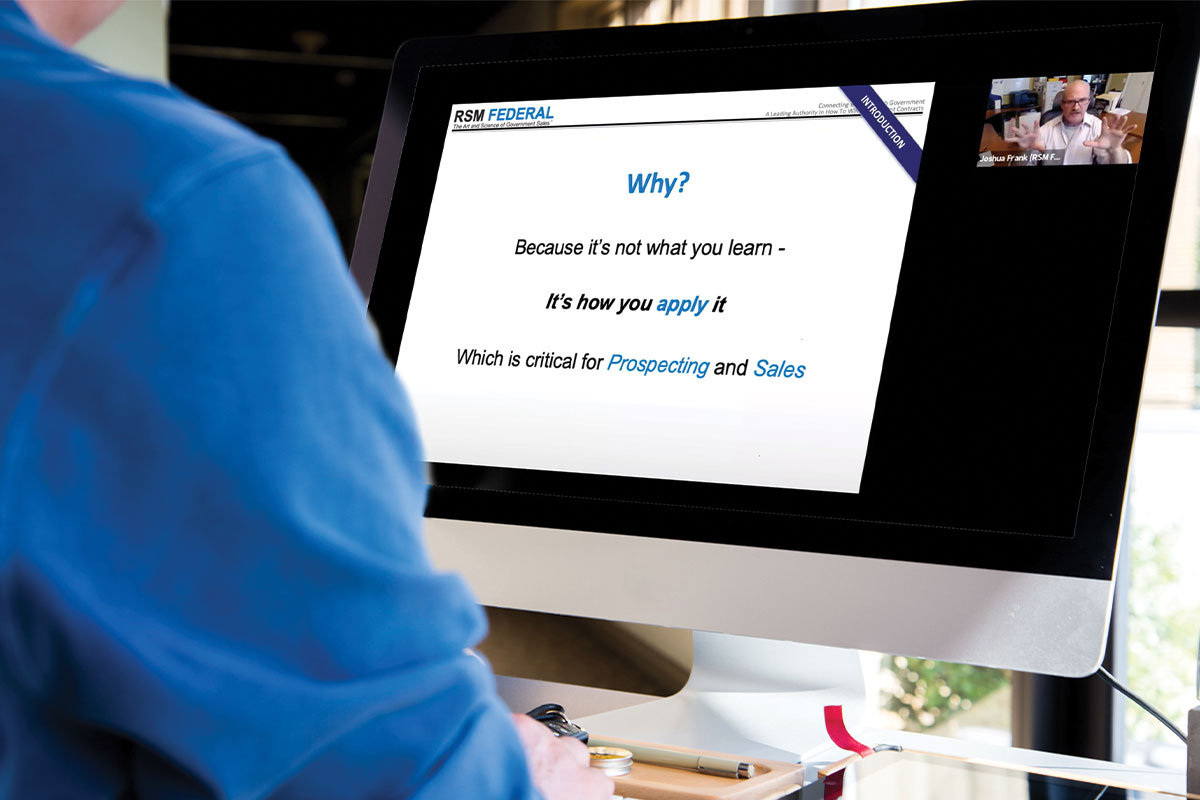 Omaha, Nebraska – The Nebraska Procurement Technical Assistance Center (PTAC) a program of NBDC, hosted the first part of its annual Meet the Buyers Government Contracting Conference on September 11th, 2020. This was the first year that the popular event was held virtually and in two parts. Part I of the conference featured four experienced speakers who delivered presentations on small business and government contracting success.
Topics covered in the first part of the conference included advice for small business success, key updates in the consolidation of the General Services Administration's (GSA) Multiple Award Schedules (MAS) program, an overview of how businesses can market themselves to do business with the government and receive contract opportunities, and an overview of the Mentor-Protégé and Joint Ventures Programs. Speakers included Van Deeb, Omaha real estate genius and motivational speaker; Xavi-Webb Span, GSA; Joshua Frank, RSM Federal; and John Mattox, Schoonover & Moriarty LLC. You can view the entire Meet the Buyers Part I video: CLICK HERE.
"I enjoy the open and honest dialogue that you can have with some of these buyers," said Meet the Buyers attendee Jim Reinders, Vice President of Sales & Marketing at Paraclipse, Inc.
Part II of the Nebraska PTAC's 2020 Meet the Buyers Conference will take place on October 20th and will feature a more interactive virtual environment. During Part II, attendees will be able to meet one-on-one with eleven different local and national government agencies, some of which include the United States Army Corps of Engineers – Omaha, GSA Building Maintenance and Operations, University of Nebraska Procurement, and the National Park Service. The full list of agencies is provided on the NBDC website.
"I would absolutely suggest [Meet the Buyers] to others, whether they are big or small companies because of the opportunities," said Reinders. "To learn directly from those who can purchase your products or services is always a beneficial experience."
Attendees will be able to sign up for five different fifteen-minute meetings throughout the day on October 20th with the agencies of their choosing. Attendees are encouraged to watch the pre-recorded videos from participating agencies to find the best fit for their products and services. To watch the videos, register for the event, and sign up for one-on-one meetings, please visit the 2020 Meet the Buyers event page: CLICK HERE.
About NBDC
The Nebraska Business Development Center (NBDC) helps Nebraska businesses start, grow and develop, by strengthening Nebraska businesses for a healthy economy and prosperous communities. NBDC is a University of Nebraska at Omaha center that provides confidential consulting business development services across Nebraska to entrepreneurs and business owners for the life cycle of their business. NBDC partners with the University of Nebraska-Lincoln, University of Nebraska at Kearney, University of Nebraska Medical Center, Wayne State College, and Chadron State College to deliver its services statewide. The U.S. Small Business Administration (SBA), the U.S. Defense Logistics Agency (DLA), the U.S. Department of Commerce (EDA), and other federal, state and private organizations support NBDC. Visit nbdc.unomaha.edu for more information.
---
If you have a story idea, news tip or event, please contact:
Jen Decker, Communications Manager, Nebraska Business Development Center
jenniferdecker@unomaha.edu | 402.554.3616