NBDC Presents First Nebraska Opportunity Zone Summit
The event brought together local and national experts to discuss opportunity zones and how investors and developers can take advantage of this tax incentive.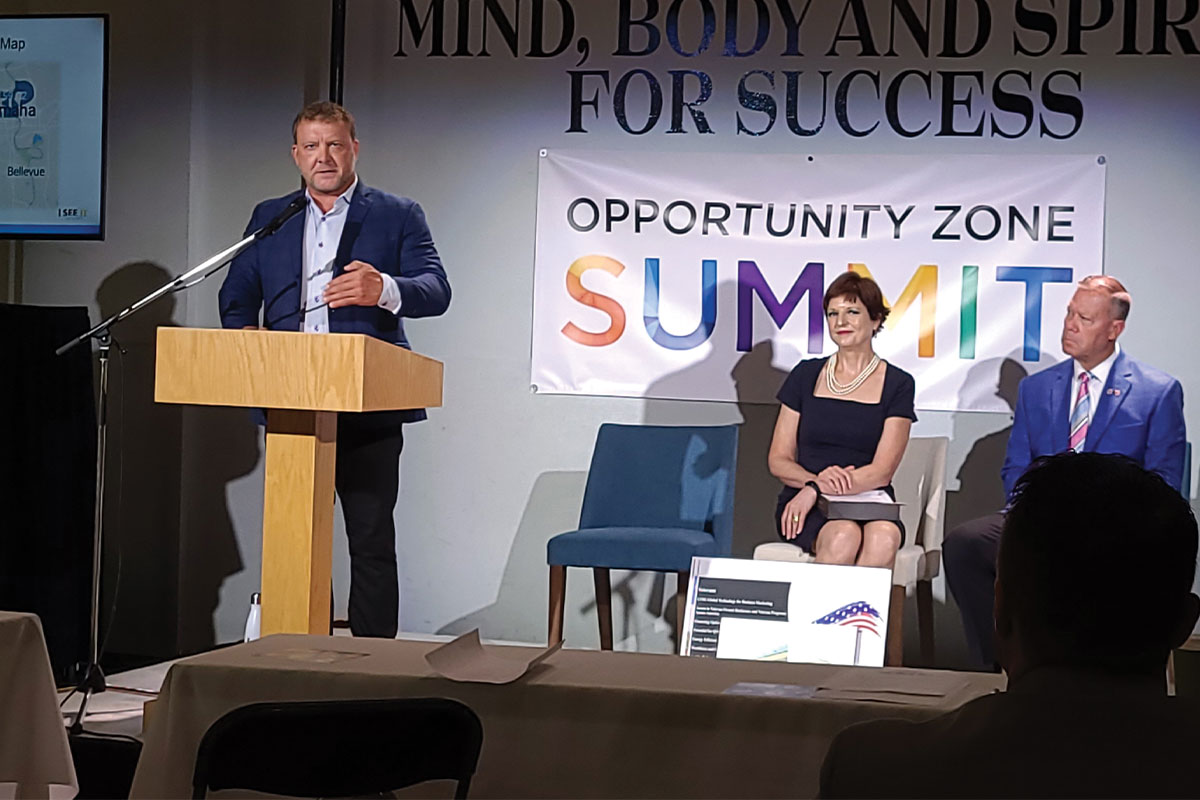 Ralston, Nebraska – Nebraska Business Development Center (NBDC) at the University of Nebraska at Omaha (UNO) along with U.S. Small Business Administration and Nebraska Department of Economic Development, hosted the first Nebraska Opportunity Zone Summit on August 13, 2020, in Ralston, Nebraska.
Federal Opportunity Zones are a new community and economic development tool that aims to drive long-term private investment into low-income communities throughout the country. Nebraska is seeking to utilize the program as an important tool to support the development of affordable housing, business development and job creation. The state of Nebraska, through the Nebraska Department of Economic Development, has designated 44 Nebraska census tracts in 18 counties that have officially been designated as Qualified Opportunity Zones as of April 9, 2018. Click here to see a map of each of the 44 tracks.
The Nebraska Opportunity Zone Summit included local and national experts both in-person and virtual that discussed their personal experiences with Opportunity Zones (OZ). The agenda included welcomes from Governor Pete Ricketts, Congressman Don Bacon and Ralston Mayor Don Groesser, a fireside chat between Director of the Nebraska Department of Economic Development, Anthony Goins and Walter Davis, a developer and federal panel as well as, Jeff Schaffert, an attorney with Koley Jessen P.C., L.L.O.
308 participants tuned in virtually to learn more about this tax incentive and to ask questions from the panelists. "Opportunity Zones are an important tool for mobilizing private equity to support economic development in areas that need it the most," said Aretha Boex Associate State Director, Nebraska SBDC. "This Summit offered an informational platform to encourage meaningful conversations between investors, economic developers and community partners across Nebraska. As a strong supporter of Nebraska small business, NBDC understands that these conversations are crucial to realizing the potential of our 44 designated opportunity zones where entrepreneurs can thrive."
Businesses should consider applying if they're located in or considering locating in a qualified opportunity zone and seeking equity investment to grow their business. NBDC urges community leaders to watch the video and start conversations around investing in an opportunity zone in their community. NBDC will support small businesses within the OZ once a project is set up. NBDC is a resource for investors/communities who are interested in including small businesses in their OZ projects.
Opportunity Zone Summit Recorded Webinar:
Opportunity Zone Summit Slide Deck: Click Here
About NBDC
The Nebraska Business Development Center (NBDC) helps Nebraska businesses start, grow and develop, by strengthening Nebraska businesses for a healthy economy and prosperous communities. NBDC is a University of Nebraska at Omaha center that provides confidential consulting business development services across Nebraska to entrepreneurs and business owners for the life cycle of their business. NBDC partners with the University of Nebraska-Lincoln, University of Nebraska at Kearney, University of Nebraska Medical Center, Wayne State College, and Chadron State College to deliver its services statewide. The U.S. Small Business Administration (SBA), the U.S. Defense Logistics Agency (DLA), the U.S. Department of Commerce (EDA), and other federal, state and private organizations support NBDC. Visit nbdc.unomaha.edu for more information.
---
If you have a story idea, news tip or event, please contact:
Jen Decker, Communications Manager, Nebraska Business Development Center
jenniferdecker@unomaha.edu | 402.554.3616