NBDC Welcomes New Professional Development Business Consultant, Scott Asmus
Asmus will help companies gather critical information, improve core processes, and develop talent for the professional and organizational development program.
published: 2020/02/12
contact: NBDC Communications - Nebraska Business Development Center
phone: 4025546232
email: nbdc@unomaha.edu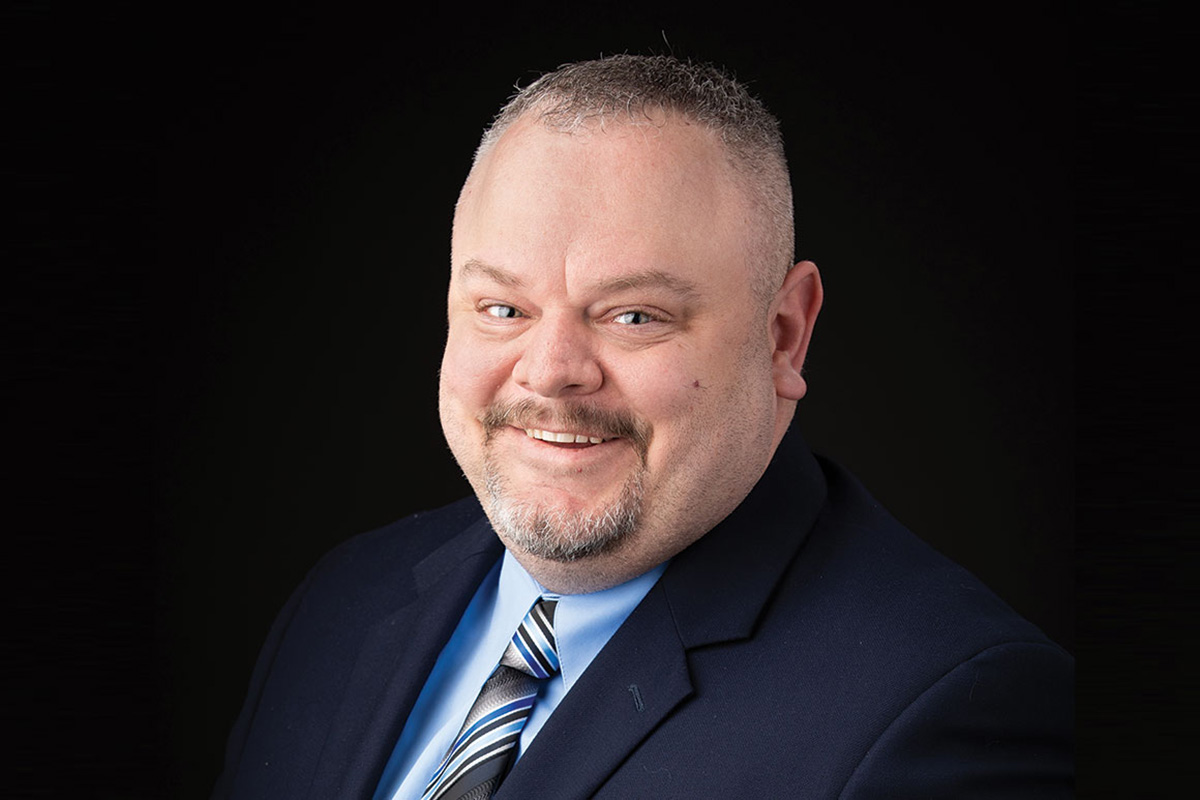 Omaha, Nebraska – Nebraska Business Development Center (NBDC) at the University of Nebraska at Omaha (UNO) and a department of the College of Business is excited to welcome Scott Asmus as a new business consultant with our Professional and Organizational Development team.
Asmus brings significant experience, including work assessing human behavior and developing behavioral interventions at public and private non-profit organizations. Most recently, Asmus specialized in assisting employers, organizations, and educational institutions with developing customized training, and work-based learning as part of strategic workforce development. At the Nebraska Department of Labor, he served as a subject matter expert for Registered Apprenticeship and increased business participation by over 40%. Asmus provided business consulting services in industry sectors, such as healthcare, information technology, advanced manufacturing, and transportation.

At NBDC, Asmus will continue business consulting by helping organizations gather critical information, improve core processes, and develop talent. Harold Sargus states, "Scott is very analytical in his thinking, looks at the big picture, and has a true desire to help people."

Asmus holds a B.S. in Psychology from Wayne State College and M.S. in Psychology from Capella University.
For more information on how Scott can assist your business with professional and organizational development, please contact him at 402.554.6250 or sasmus@unomaha.edu. 
About NBDC
The Nebraska Business Development Center (NBDC) helps Nebraska businesses start, grow and develop, by strengthening Nebraska businesses for a healthy economy and prosperous communities. NBDC is a University of Nebraska at Omaha center that provides confidential consulting business development services across Nebraska to entrepreneurs and business owners for the life cycle of their business. NBDC partners with the University of Nebraska-Lincoln, University of Nebraska at Kearney, University of Nebraska Medical Center, Wayne State College, and Chadron State College to deliver its services statewide. The U.S. Small Business Administration (SBA), the U.S. Defense Logistics Agency (DLA), the U.S. Department of Commerce (EDA), and other federal, state and private organizations support NBDC. Visit nbdc.unomaha.edu for more information.
---
If you have a story idea, news tip or event, please contact:
Jen Decker, Communications Manager, Nebraska Business Development Center
jenniferdecker@unomaha.edu | 402.554.3616