NBDC to Assist Nebraska Businesses with FEMA Contracting as a Result of Recent Flooding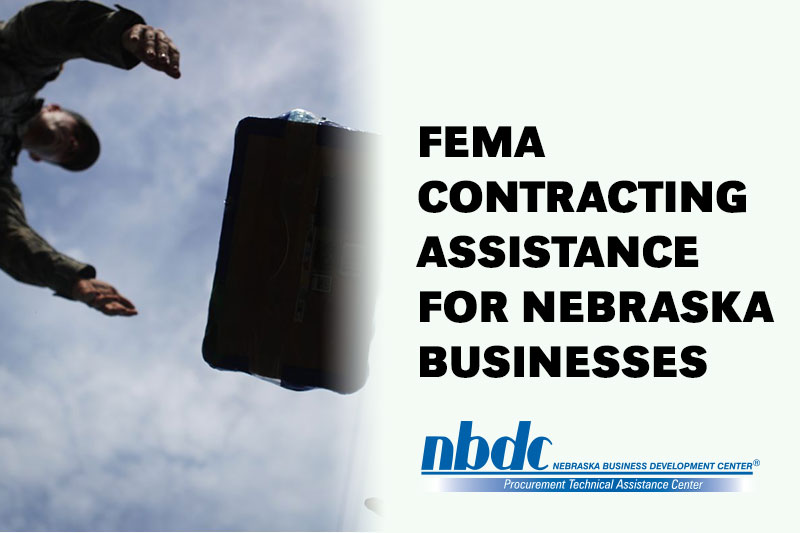 Omaha, Nebraska
– With the recent flooding impacting Nebraska, many businesses are wondering how they can help victims across the state affected by the widespread flooding and damage. The
Nebraska Business Development Center
(NBDC) is providing assistance to those businesses that wish to help those affected by the flooding ensure that they are prepared to work with the
Federal Emergency Management Agency
(FEMA) efforts.
"President Donald Trump signed a disaster declaration for Nebraska, there are several things that businesses will need to do to be eligible to participate in disaster relief work," said Veronica Doga, Director of the
Procurement Technical Assistance Center
at NBDC. "Nebraska businesses will be the first resource that FEMA will look towards to bring assistance to the area so we want to make sure that they are ready to go."
In addition to standard business registrations, companies looking to work on disaster relief projects must be registered in the System for Award Management (SAM), a database for government contractors as well as have a completed registration with FEMA. It is also recommended that interested vendors review disaster-related contracting opportunities posted on the web at
FedBizOps
and other related sites.
"All the registrations to become a FEMA vendor can seem overwhelming. Our experienced consultants are available to assist Nebraska businesses to manage this process and identify relevant opportunities. Our services are free" said Doga. "And, it's easy to start the process, they can call us directly or simply go to our website and set themselves up as a client and one of our consultants will call them back to help."
Companies that are interested in working with FEMA are encouraged to contact NBDC for assistance with proper registrations, opportunity identification, and for general questions around government contracting at 402-554-2521. Companies may also connect with these services by visiting
NBDC Disaster Recovery Assistance
.