Criss Library First Floor Starbucks Construction
Get more information on the first floor construction happening at Criss Library.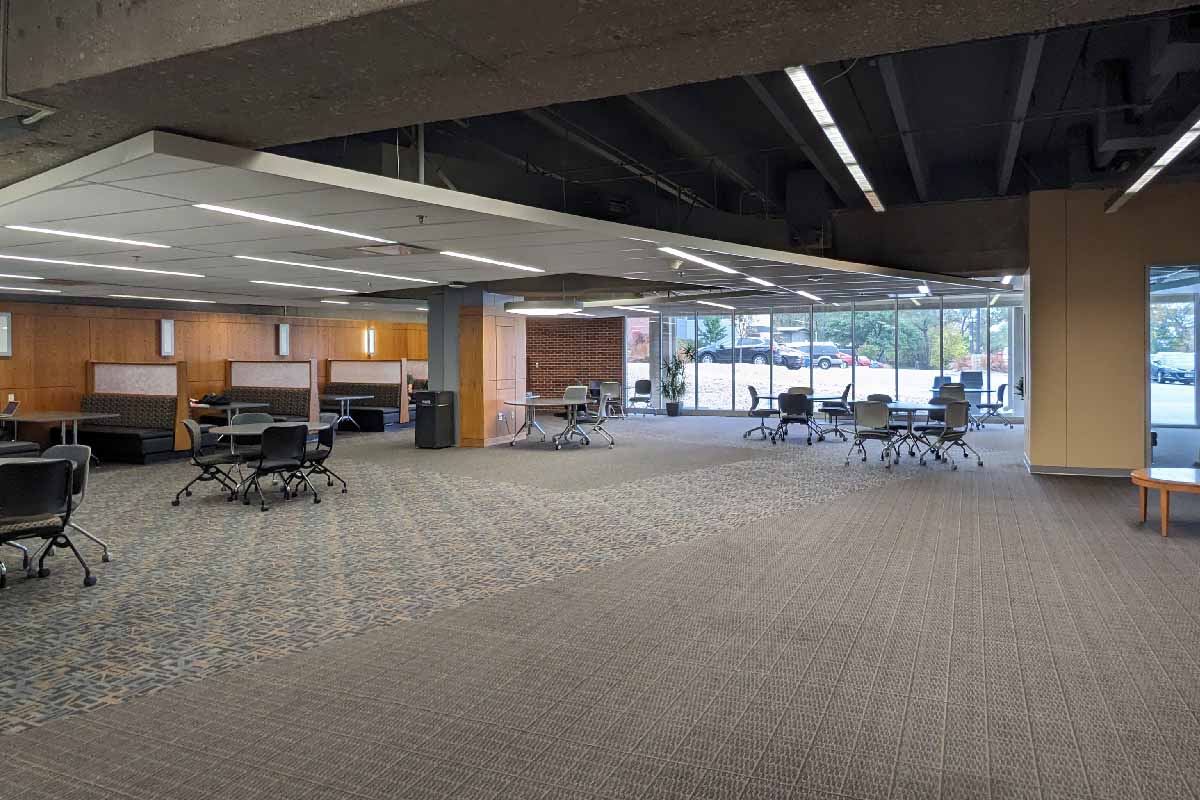 Beginning on Monday, Oct. 30, there will be some construction happening on the first floor in the southeast corner due to Starbucks opening a location within Criss Library. We appreciate your patience as we go through this addition to our space and want to keep you informed about the timeline. Visit this page to see updates on this project. See the most up-to-date timeline below:
Monday, October 30: Furniture will be relocated, and taped off. The area from the booths to the first-floor entrance will be inaccessible.
Monday, November 6: Construction begins. This will take place in the southeast corner near instruction lab 112 towards the parking lot, and from the lower-level entry towards the east restrooms. This includes installing a temporary wall in the first-floor entryway to allow construction workers access to the workspace. Temporary walls will remain in this area on the first floor through the duration of construction. Shuttle buses will continue to run as scheduled.