"Creative Community Conservation" exhibit opens at Criss Library
This exhibit features 17 environmentally conscious Nebraska artists and is on view through August 24.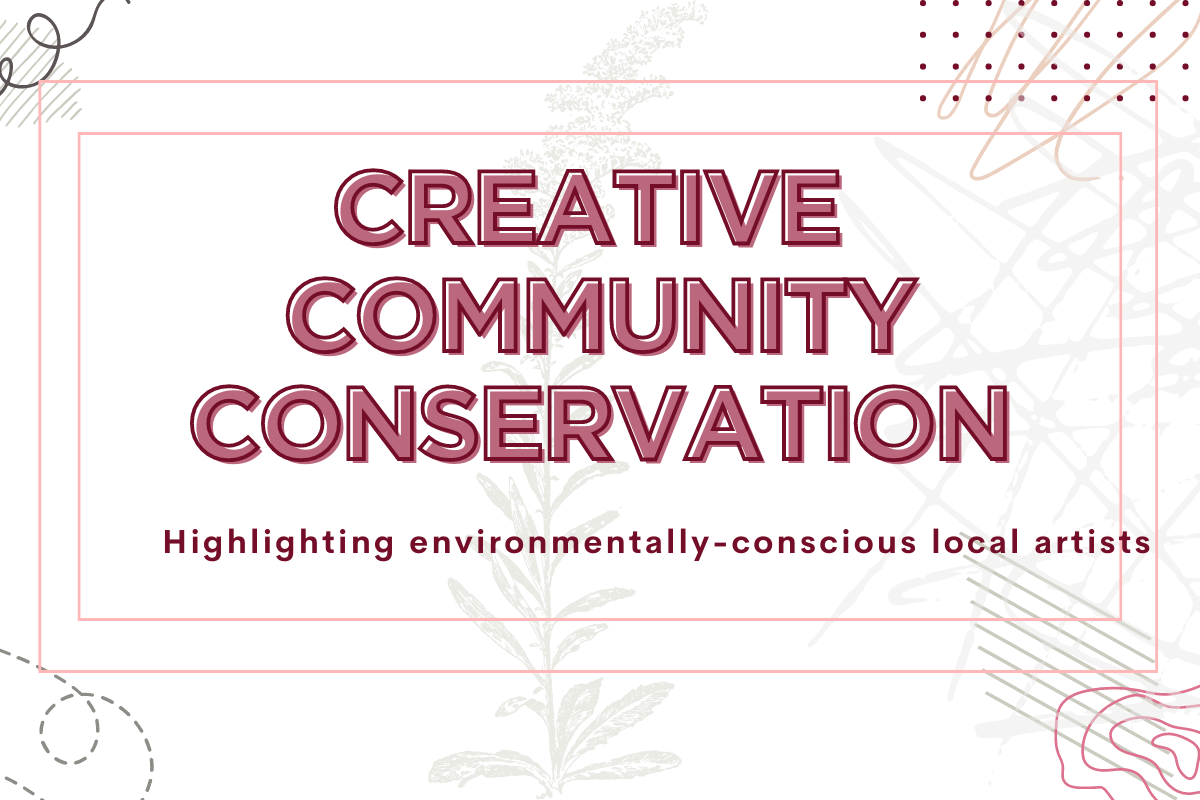 "Creative Community Conservation", an exhibit highlighting local artists using environmentally conscious methods, is a collaboration exhibit between Criss Library and Conservation Nebraska. This exhibit aims to allow community members to interact and learn about Nebraska-specific topics while giving local artists an opportunity to utilize their own passion to display interest in topics that are important to them. The featuring pieces focus on conservation in a variety of diverse media including photography, textile, mixed media, and more from Nebraska artists.
The artists featured in this show are:
Travis Apel
Susan Knight
Albert Rhea
Betni Kalk
Scott Sumpter
Lori Elliott-Bartle
Eileen Rooney
Katie Nieland
SUBTXT Apparel (Autum Kaspar)
Sedra D'Mente (Daniel Castaneda)
Joe Humpal
Jim Ingram
Danielle Dewees
Lisa J. Saarela
Joelle Tangen
Ceyenna Kanne
The exhibit, curated by Conservation Nebraska's Sarah McLain, is on display in UNO Libraries' H. Don and Connie J. Osborne Family Gallery, located on the main floor of Criss Library, now through August 24, 2023 and is open to the public during normal Library hours, Monday-Thursday 7AM-9PM, Friday 7AM-5PM, Saturday 9AM-5PM, Sunday 12PM-9PM. Join us for an opening reception and artist talk on Friday, May 26 from 2pm-4pm within the gallery.
---
About the University of Nebraska at Omaha Libraries
UNO Libraries fulfill the UNO mission through dynamic services, highly qualified and adaptive personnel, unique and extensive collections, and accessible learning spaces and environments. With its two locations, Dr. C.C. and Mabel L. Criss Library on UNO's Dodge Campus and in KANEKO-UNO Library located in Omaha's Old Market, UNO Libraries provides UNO students, faculty and staff, and the Omaha community with the resources and materials needed to excel academically and professionally.
About Conservation Nebraska
Conservation Nebraska protects our state's natural legacy by educating the public, supporting communities, and increasing civic engagement.