Preservation Through the Pandemic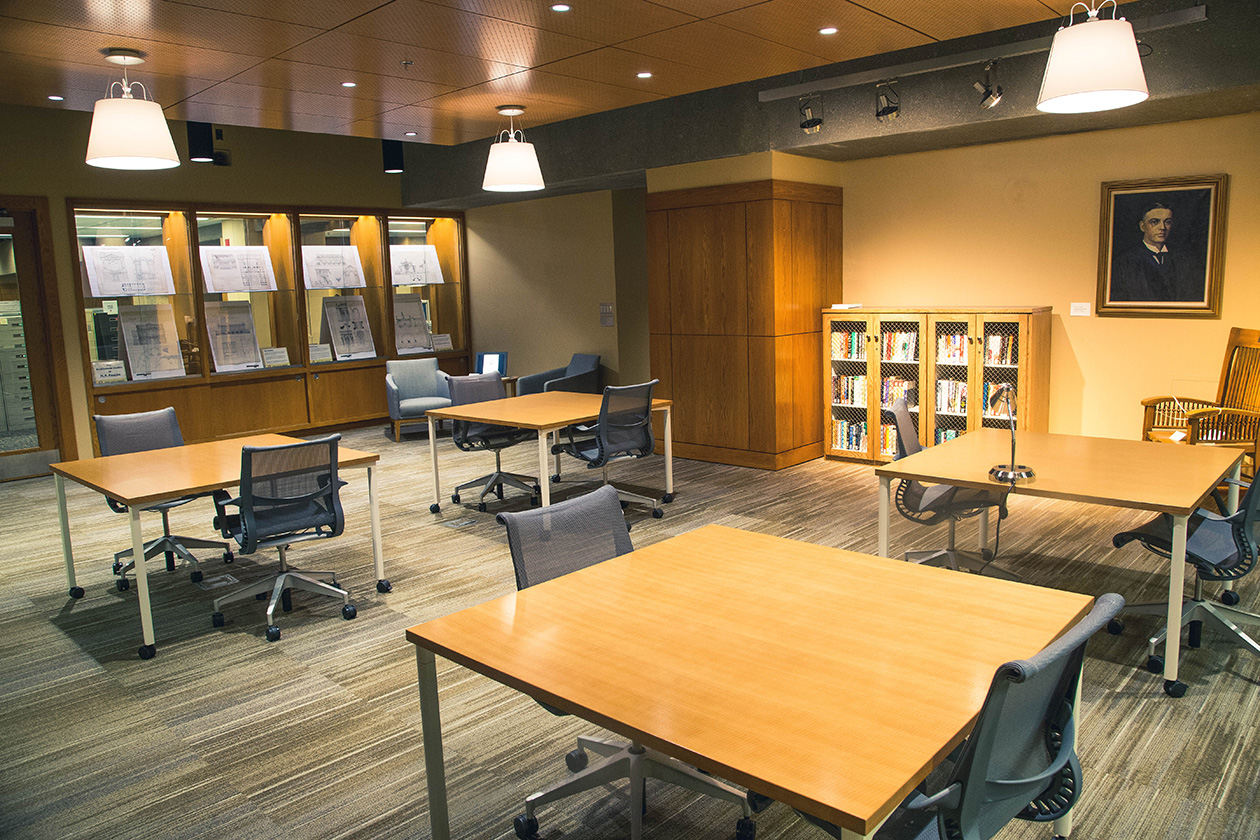 During the pandemic, many people have been in the privileged position of being able to shift to working from home. This was true for many of UNO's library workers including our student employees, interns, and volunteers. While campus returned to holding some classes in-person and some employees working on campus in the fall, interns and volunteers in UNO Libraries' Archives and Special Collections continued working entirely remotely.
Volunteer Marijo Malesa began volunteering in the department arranging and describing collections of personal papers in early 2020. Within a few weeks, everyone was working remotely and that included Malesa. While she had been working with paper letters and diaries in Archives and Special Collections, her volunteering from home project shifted to transcribing handwritten documents digitized by the department. "I have loved transcribing various letters and diaries. It's taking a peek into someone's past. I keep in mind that these are primary sources, real people with real issues and emotions. It's heart wrenching to read about a Vietnam soldier write of his love and passion for his girlfriend in one paragraph and describe a battle in the next. Reading about the 1918 Spanish flu pandemic could have been taken out of a newspaper article today when it describes the fear of the unknown, social distancing and wearing masks."
Archives and Special Collections also continued working with students planning a career as an archivist or related library specialization. The department routinely receives inquiries from Omahans who are completing a graduate degree in Archival Studies or Library and Information Science through a distance learning program and wish to complete a practicum or internship. In Fall 2020, archivists hosted their first local resident completing an entirely remote graduate school practicum. The graduate student was interested in gaining a working knowledge of digital collections and copyright and the library has plenty of potential projects in both of those areas. Digital Initiatives Archivist Wendy Guerra introduced the practicum student to the department's digital collections and supervised her progress on a large, ongoing metadata project for The Gateway student newspaper historical archive as it was migrated to a new and improved digital platform. The student also worked with former Institutional Repository Coordinator Kate Ehrig Page learning more about copyright and how library workers use DigitalCommons@UNO, the institutional repository, to share the research and scholarly output of members of the university community.
In Spring 2021, interest in remote experiences in Archives and Special Collections has only increased. Archivists Claire Du Laney, Wendy Guerra, Lori Schwartz, and Amy Schindler are working remotely with new students interested in everything from formal practicums, class assignments, or just learning more about the operations of academic archives. These students attend several graduate programs including Emporia State University, the University of Kentucky, LSU, and other universities.
Research shows that after the pandemic more Americans will continue working remotely. Archives and Special Collections anticipates similar patterns for internships with the increasing number of students attending UNO and other universities who are taking classes partially or entirely online. Director of Archives and Special Collections Amy Schindler shared, "Archivists will continue to engage with students who need to complete their internship virtually or community members who wish to volunteer from home. We are fortunate that there are collections management and outreach projects with the unique and specialized collections and archivists that can be accomplished from anywhere with access to the internet." The department also anticipates many interns and volunteers will feel the same way volunteer Marijo Malesa does. "As a retired librarian, I love and miss the library setting. It's my Happy Place."
Community members interested in volunteering when there is a return to onsite operations or students interested in a practicum or internship (remote or in the department), should contact: Amy Schindler, Director of Archives and Special Collections, acschindler@unomaha.edu, 402-554-6046.