New Cultural Heritage Exhibit from the Hagel Archives Now Open in Criss Library
UNO Libraries' Archives and Special Collections showcases Legislative Files with an exhibit located on the first floor of Criss Library.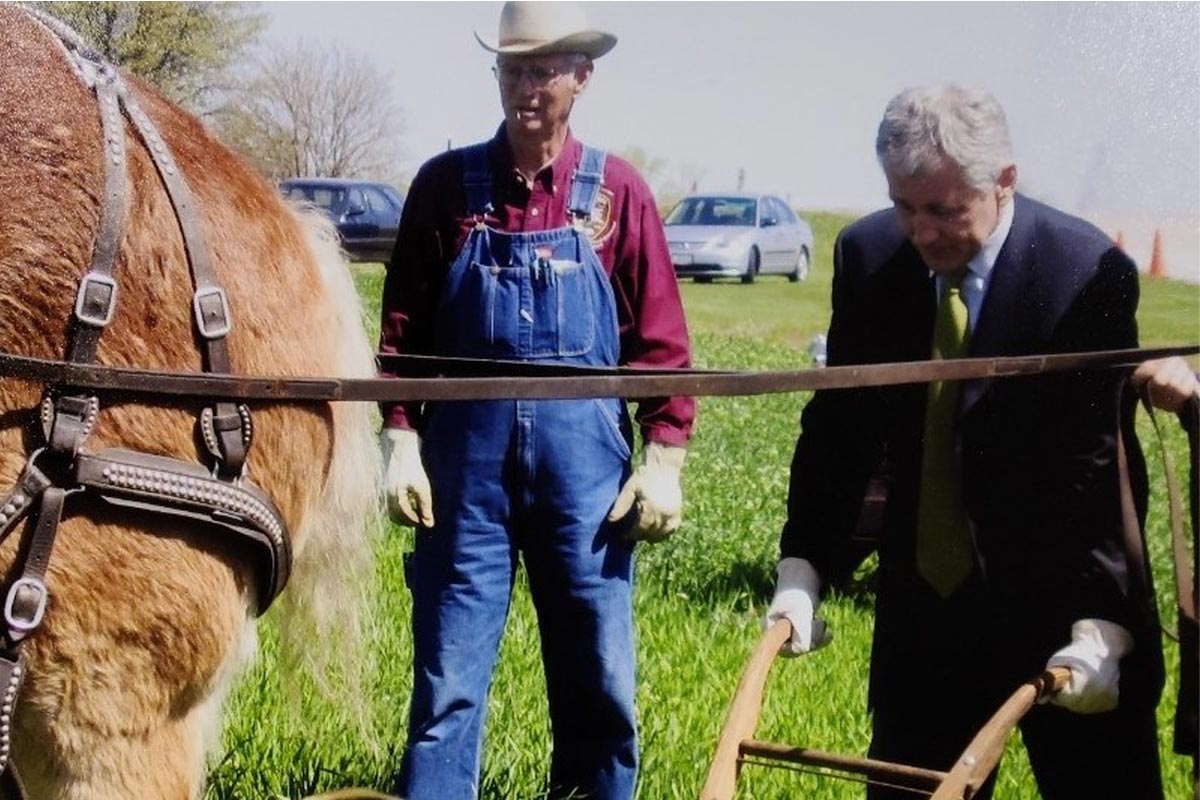 1st Floor Criss Library – A new exhibit, The U.S. Senator Chuck Hagel Archives: A Wealth of Information on Nebraska's Rich Cultural Heritage, runs through August 2021, on the first floor of Criss Library.
Cultural Heritage is more than art, books, and plays. Our heritage is what makes up our daily life, and the Cultural Heritage legislative files in Senator Hagel's papers show the wide variety of Nebraska's history, life, and culture. Sites in Omaha and Nebraska City related to the Lewis and Clark exploration constitute the largest section of the cultural heritage papers.
The national parks and monuments that Nebraska boasts are represented by brochures and photographs from Agate Fossil Beds National Monument, Homestead National Historical Park, Lewis and Clark National Historic Trail, and Scotts Bluff National Monument. On loan from a friend of the archives is a t-shirt from Carhenge in Alliance. Nebraska was part of the Underground Railroad for enslaved persons escaping from Missouri and on display are maps and papers representing Nebraska's involvement in this important network. Materials about Nebraska authors Mari Sandoz and Willa Cather are included in this exhibit. Visitors to the exhibit can weigh in on their favorite cultural heritage site in Nebraska.
This exhibit was curated by Kelly Walker, Archival Associate, with help from Lori Schwartz, Hagel Archivist.
The Cultural Heritage records are newly available for researchers to use in person in Archives and Special Collections on the first floor of Criss Library. Right now, all users are required to make appointments to view materials. For more information about these and other records open for research, visit the Hagel Archives.
UNO alum Chuck Hagel served as a soldier in Vietnam, a U.S. Senator (NE-R) from 1997 to 2009, and as U.S. Secretary of Defense from 2013 to 2015. When he left the U.S. Senate, he donated his records to UNO. They became the U.S. Senator Chuck Hagel Archives.