Community Engaged Grant Awarded to the Center for Public Affairs Research
The Center for Public Affairs Research (CPAR) at the University of Nebraska Omaha (UNO) has received a $1.486 million grant for 2.5 years to continue their work to support and grow rural transit in Nebraska.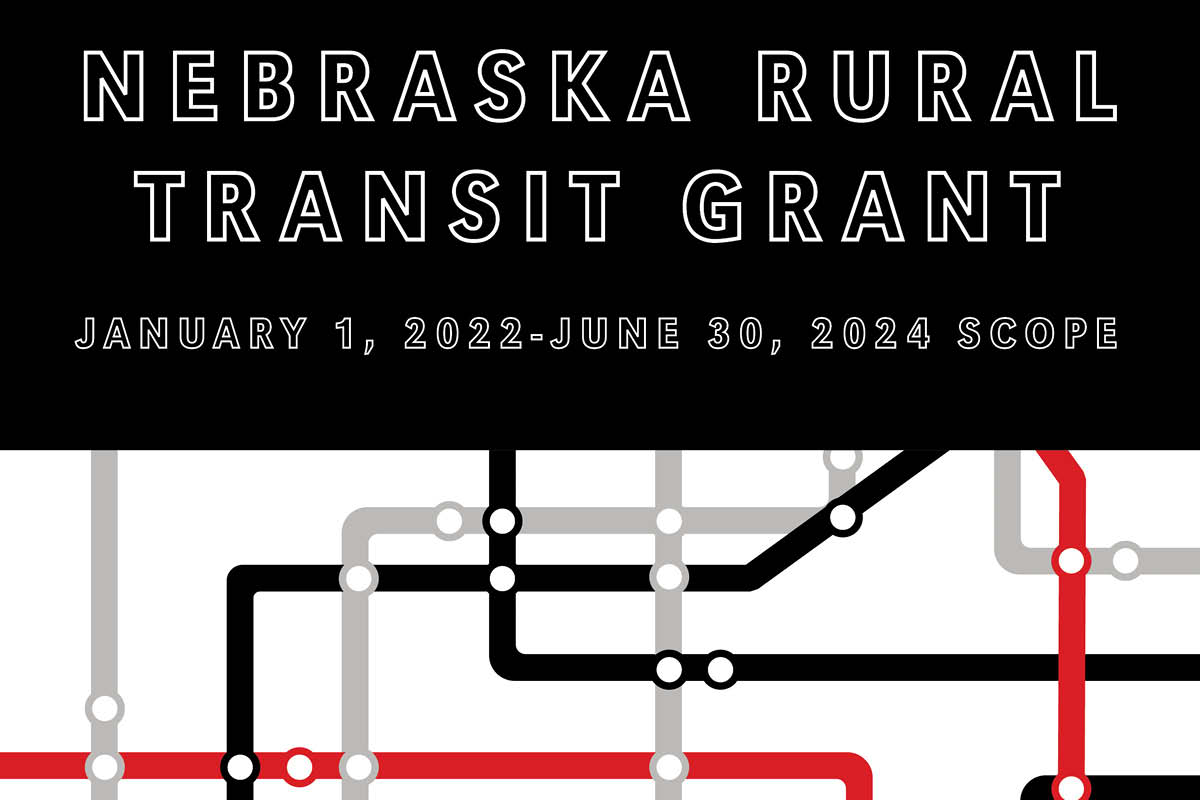 FOR IMMEDIATE RELEASE: Since 2017, CPAR has worked with the Nebraska Department of Transportation (NDOT) in partnership with the University of Nebraska at Kearney's Nebraska Safety Center on a grant project to aid the mobility of Nebraskans throughout the state in various ways, including the development of a web-based software application to increase the efficiency and effectiveness of rural transit providers.
Almost 100 transit service providers operate in Nebraska. Many of the rural providers receive funds from the State of Nebraska as well as the federal government. The web-based software application is used to track a range of data points to ensure timely funding, including itemized operating expenses, vehicle maintenance, vehicle accident reports, local matching funds, and training records for transit drivers.
In addition, CPAR maintains nebraskatransit.com, produces a quarterly newsletter, conducts research on a range of transit topics, and supports Civil Rights compliance for federally funded agencies. Title VI of the Civil Rights Act of 1964 prohibits discrimination on the basis of race, color and national origin in programs receiving federal financial assistance. In conjunction with CPAR, rural transit agencies prepare plans, policies, and participate in training to stay compliant.
Read an overview of the project since 2017 and specifics about upcoming activities of CPAR on the grant.
"Our past research has demonstrated how fundamental transit is to the workforce and overall quality of life in Nebraska, particularly in rural communities. As a result, the entire CPAR team is dedicated to bringing our brand of engaged, research intensive insights to the work of rural transit" said Josie Gatti Schafer, CPAR director.
In addition to the $1.486 million grant, CPAR is in the final year of a 3-year grant for $621,700 focused on mobility coordination and planning. The prior rural transit grant was $2.5 million for 5 years.
CPAR collaboratively produces and disseminates high-quality public scholarship about topics that impact the lives of Nebraskans. Ongoing projects from CPAR include policy analyses for the Planning Committee of the Nebraska State Legislature, the Nebraska Rural Transit Project, governing.unomaha.edu, and designation by the U.S. Census Bureau as a statewide liaison for disseminating a range of data products. Visit cpar.unomaha.edu to access CPAR's extensive data resources on state and local issues in Nebraska.