UNO's SPA Takes 1st Place during Voinovich Public Innovation Challenge
The UNO School of Public Administration and the NextGen Leadership Corps initiative wins this year's Voinovich Public Innovation Challenge.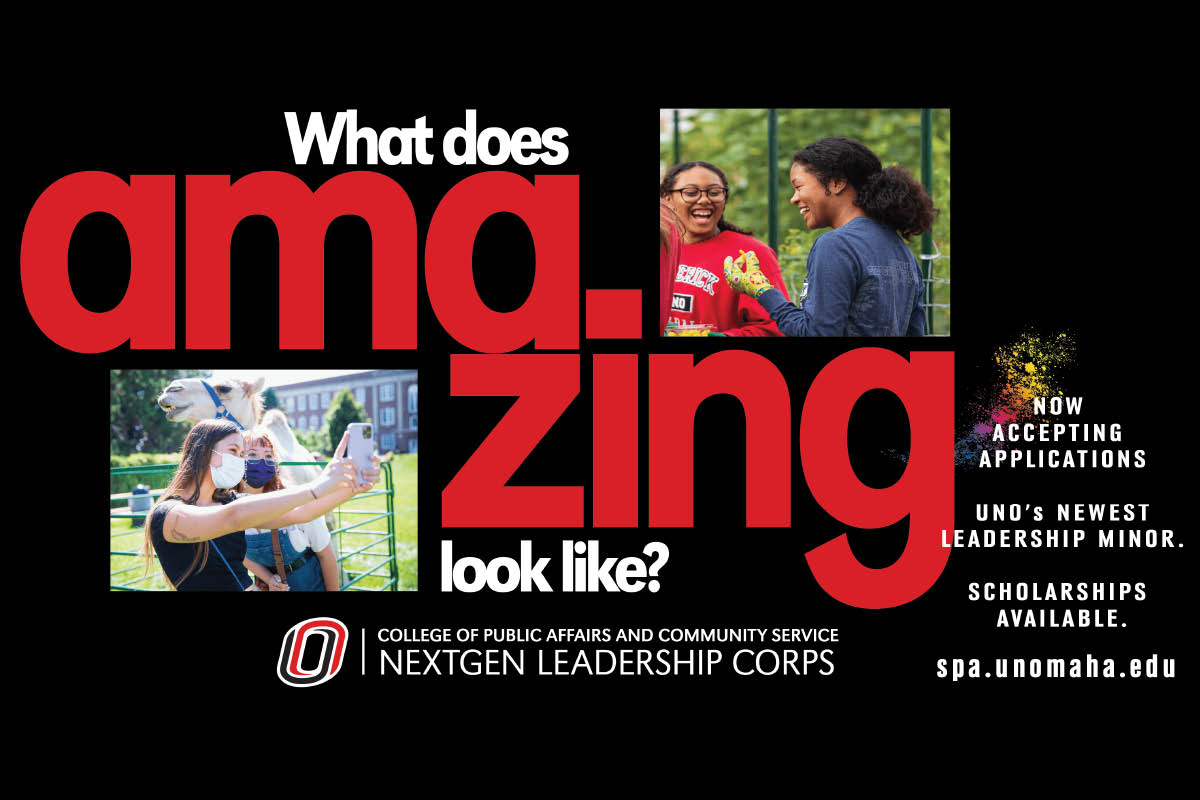 Innovation is the name of the game these days, and the UNO School of Public Administration (SPA) is leading the front. The School's newest innovative idea to bring the public and private sectors together has been a huge success, as SPA won first place during this year's George Voinovich Public Innovation Challenge.
With efforts lead by the UNO School of Public Administration's director, Craig Maher, Ph.D., and senior advisor, Meagan Van Gelder, Ph.D., their presentation won the Fifth Annual Voinovich Public Innovation Challenge. The challenge involved doing a pitch at annual conference of the Network of Schools of Public Policy, Affairs and Administration (NASPAA) to a panel of judges. The program they pitched was the NextGen Leadership Program. The newly-proposed idea was a hit--it won first place, and a $10,000 award!
"The program we pitched is key to unlocking answers to address societal needs," Van Gelder said. "These challenges we face are complex, and we need diverse leaders who can bring people together to find solutions in order to make a difference for the better. The award will go 100% to UNO students for scholarships and other education resources so they can have the best opportunities to learn, lead, and flourish."
The School of Public Administration is no stranger to new and inspired concepts in higher education. Just earlier this year, SPA partnered with the UNO College of Business Administration and the Volcker Alliance in New York to offer students at UNO the opportunity to pursue new undergraduate degrees.
Undergraduate degree offerings come in the form of minors in Nonprofit Management, Public Administration, and Cross-Sector Collaborative Leadership (CCL). The newest element and where the true partnership lies is in the Collaborative Leadership Minor and NextGen Leadership Corps, as these programs are designed to prepare students to collaboratively address complex, cross-sector challenges. Students will develop their leadership skills through developing and leading a cross-sector project, collaborating with private, nonprofit, and public sectors.
New partnerships like this between the public and private sector are absolutely crucial to the essence of UNO's campus as it continues to serve as the state's premier metropolitan university.
In addition, UNO was one of five inaugural universities to be selected for the NextGen Leadership Corps, with the goal to elevate undergraduate student engagement, and foster collaborative learning across academic departments and campuses.
About the Voinovich Public Innovation Challenge
The Voinovich Public Innovation Challenge is co-sponsored by NASPAA and Ohio University's Voinovich School of Leadership and Public Affairs. It was founded in 2017 to honor the memory of Senator George V. Voinovich (July 15, 1936- June 12, 2016), whose nearly half-century of public service was a living example of innovative leadership in action. Our goal is to reward and raise awareness of innovative practices in teaching, student engagement, and community service in the fields of public policy and administration.