Criminal Justice Faculty Honored with National Recognition
Jessie Huff, Ph.D., Assistant Professor of the School of Criminal Justice, earns national recognition as the newest member of the LEADS Scholar Program.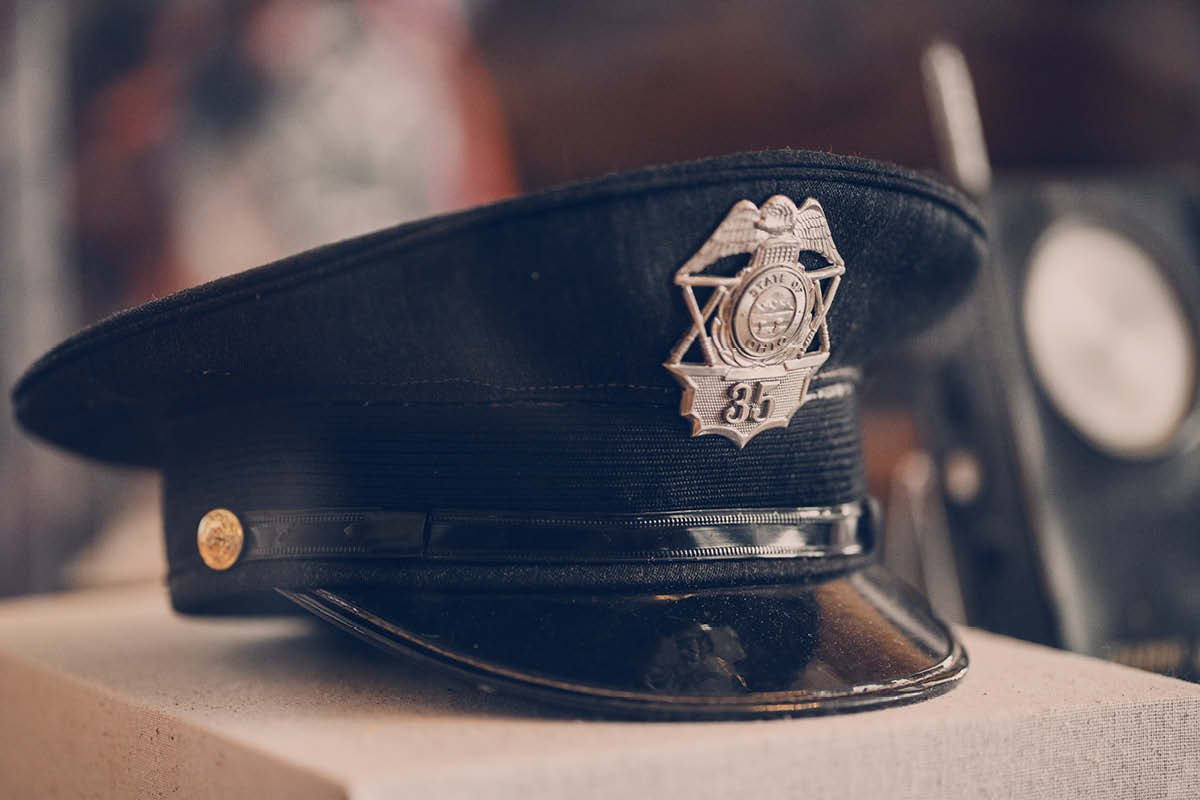 Faculty member by day, and award-winning scholar by night, Dr. Jessie Huff, Ph.D., of the UNO School of Criminology and Criminal Justice was recently awarded with a big honor. This honor happens to be acceptance into the National Institute of Justice's (NIJ) 2021 Law Enforcement Advancing Data and Science (LEADS) cohort.
The program offers a unique opportunity for early-career academics to engage with NIJ LEADS scholars, all of whom are mid-career police officials, law enforcement "civilians," and early-career academic colleagues dedicated to advancing policing through science, per the NIJ's website.
The program is based on applications, and the cohort for this year was said to have impressive applicants from across the country. The application process involved submitting a CV and a personal essay discussing experiences partnering with police agencies to conduct research. Letters of support and contact information for a current law enforcement practitioner who applicants have collaborated with on a research project in the past were also required.
Dr. Huff had a glowing recommendation from Director of the School of Criminology and Criminal Justice, Dr. Gaylene Armstrong, along with Executive Assistant Chief Michael Kurtenbach from the Phoenix Police Department served as a practitioner reference. Dr. Huff's work with Chief Kurtenbach gave her a closer look of evaluations of police technologies and strategies in Phoenix, including a body-worn camera evaluation, an evaluation of their Crime Gun Intelligence Center, and an evaluation of Project Safe Neighborhoods.
"Participating in the National Institute of Justice LEADS Academics program is an incredible opportunity to build relationships with fellow LEADS Scholars (mid-career police officers) and LEADS Civilians (crime analysts) representing numerous police organizations across the United States," says Dr. Jessie Huff. "Forming these research partnerships will allow me to assist police agencies implement and evaluate evidence-based policies and practices to better serve their communities. Participating in LEADS is also a great opportunity to advance the engagement mission at UNO through providing a bridge between the university and local police organizations."
Dr. Huff is not the first member of the UNO community to have joined the ranks of the LEADS Program. Dr. Justin Nix, an associate professor within the School of Criminology and Criminal Justice, is in the first cohort of the LEADS program with many distinguished honors, as well. UNO is said to be one of the only institutions in the US to have two current members in the LEADS program.
Jessie Huff's Bio
Dr. Jessie Huff's research revolves around evaluating police programs and policies in order to improve police effectiveness and the equitable administration of justice. She has partnered on several research projects with police agencies across the U.S., including randomized-controlled trials of body-worn cameras, an intelligence approach to gun violence, and violence reduction strategies. Her research has been funded through sources including the Centers for Disease Control and Prevention and the Bureau of Justice Assistance and has been published in outlets such as the Journal of Experimental Criminology, Police Quarterly, and Crime & Delinquency.